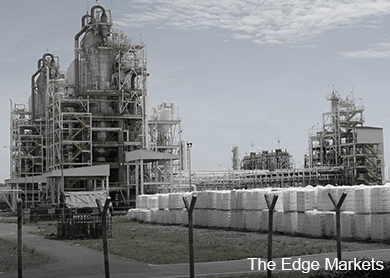 KUALA LUMPUR: Government oil and gas (O&G) agency Malaysia Petroleum Resources Corp (MPRC) said Malaysia needs to urgently grow its O&G services and equipment (OGSE) segment and reduce its dependence on exploration and production (E&P) activities as the country cannot rely on its natural resources indefinitely.
MPRC executive director Shahreen Zainooreen Madros said Malaysia should develop its OGSE segment to become an O&G hub to serve the Asia-Pacific region and to prepare for when our natural resources run out.
On average, the O&G industry contributes about 20% to Malaysia's gross domestic product, with the OGSE segment contributing to 5% of the total contribution, while the balance of 95% is accounted for by the E&P segment. MPRC hopes to increase the OGSE contribution to 20% by 2020.
"There is an urgency to develop our services sector. We cannot depend on our natural resources forever.
It is a reserve that one day will run out. Eventually, when our oil is completely depleted, we hope that there is still a services industry in Malaysia to service the region," he said.He was speaking to reporters at the launch of the agency's second edition of its MPRC 100 publication yesterday. He said that it is challenging for the country to compete from the perspective of the labour cost either, as other countries in the region such as Vietnam and Indonesia have a relatively higher population compared with Malaysia's 29.72 million.
"We recognise the fact that the cost of doing business from a labour perspective is a difficult angle to compete.
So we have to look more on adding value, more on the high-income, technology content side of things," he said. On the impact of the low global oil prices on the Asean region, Shahreen said the demand for energy will continue and prices will rebound in the future. "Asean is still a centre of emerging markets [and] emerging economies, and the requirement for energy is still very big," he said, adding that the recent 15th Asian Oil, Gas and Petrochemical Engineering Exhibition (OGA 2015) in Kuala Lumpur saw record attendance despite the dampened prices.
That demand for energy, coupled with the weaker ringgit, has drawn a lot of foreign interest looking for acquisition opportunities in Malaysia, he said.
Meanwhile, the latest MPRC 100 publication that was released yesterday lists the 100 top performing companies, both listed and unlisted, in the OGSE sector for 2013. SapuraKencana Petroleum Bhd (fundamental: 1.3; valuation: 1.4) topped the list, moving up two spots from last year, bumping down Malaysia Marine and Heavy Engineering Holdings Bhd (fundamental: 1.4; valuation: 1.1) to second place, while Dialog Group Bhd (fundamental: 2.5; valuation: 1.1) climbed to the third spot from the seventh in the previous year.
This article first appeared in The Edge Financial Daily, on June 11, 2015.