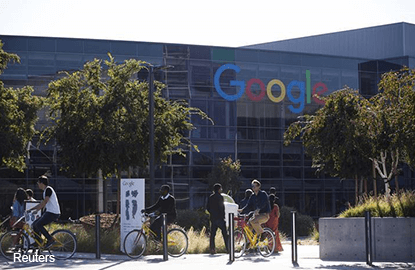 This article first appeared in The Edge Financial Daily, on December 23, 2015.
BENGALURU (India): Google Inc is said to be in talks with automaker Ford Motor Co to help build the Internet search company's autonomous cars, Automotive News reported, citing a person with knowledge of the project.
The contract manufacturing deal, if finalised, is expected to come during the annual International Consumer Electronics Show in Las Vegas, the United States, during the first week of January, Automotive News said.
A Google spokesman told Automotive News that the company would not comment on speculation, although Google officials confirmed that the company is talking to automakers. Earlier this year, Google began discussions with most of the world's top automakers, and assembled a team of traditional and nontraditional suppliers to speed efforts to bring self-driving cars to the market by 2020.
In June, Google began testing tiny, bubble-shaped self-driving prototype vehicles of its own design on public roads around Mountain View. The company has also started testing self-driving prototypes in Austin. Google is expected to make its self-driving car unit, which will offer rides for hire, a stand-alone business under its parent company, Alphabet Inc, next year, Bloomberg reported earlier.
Ford, although lagging behind most competitors, ramped up its pace to develop self-driving cars earlier this year and said it would expand advanced safety technology, including automatic braking, enabling hands-free operation of cars under certain conditions by automating such basic functions as steering, braking and throttle. — Reuters