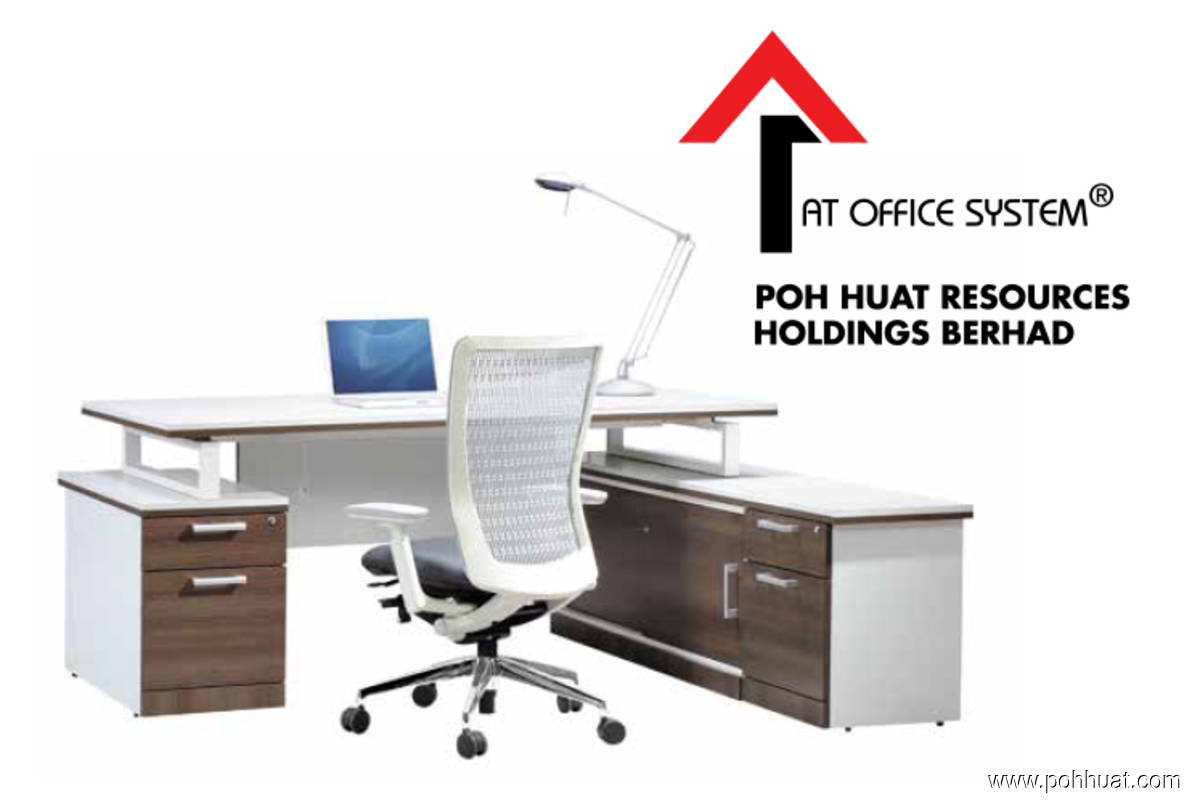 KUALA LUMPUR (March 17): Poh Huat Resources Holdings Bhd saw its net profit drop by 55% to RM6.83 million or 2.58 sen a share for the first quarter ended Jan 31, 2023 (1QFY2023), amid weaker consumer spending power and business confidence in North America. 
This compares with RM15.35 million or 5.79 sen per share a year ago, while revenue dropped 35% to RM119.53 million, from RM182.96 million previously. 
Main buyers in North America have made adjustments to their procurement and inventory to reflect the weaker demand, said the furniture maker in a bourse filing with Bursa Malaysia on Friday (March 17). 
"Our Vietnamese operations, which focus on the home furniture segment, experienced a significant drop in shipment, as buyers adjusted their orders in line with weaker consumer spending power from higher living expenses and successive mortgage rate hikes.  
"Shipment was further affected by lower production days during the Chinese New Year holiday in the month of January 2023," it said, adding that the weakening of the US dollar also weighed on its earnings.
Poh Huat said growth momentum of the global furniture market is expected to slow, as the surge in demand for furniture during the Covid-19 lockdown period is reversing now.  
With higher cost of living and concerns over job security and wages, the group said consumers now prioritise their spending on housing, energy, food and other essentials.  
Meanwhile, it said high construction costs and mortgage rates are also making home purchases more unaffordable. 
"With the slump in the housing market, demand for residential furniture is probably already in a recession that likely began in the middle of 2022," it said, adding that the decline in consumers' demand had put increased pressure on US furniture retailers and manufacturers to cut back on their orders. 
"Looking at a tougher market, we will continue to work with our customers to find gaps and opportunities, especially with the changing demographics and market requirements.  
"Operationally, we are working with our customers to forecast orders and shipping schedules, so that we can monitor and adjust our inventory levels, and rightsize our workforce and operating hours vis-à-vis production schedules," said Poh Huat. 
Poh Huat is cautious about prospects for global furniture trade, and the impact on the group's operations and financial results for the current financial year.  
"Nevertheless, we are fortunate to have comfortable financial reserves to sustain our operations, and meet financial commitments, should the situation deteriorate further," it said. 
Poh Huat's deposits, bank and cash balances stood at RM166.63 million as at 1QFY2023, while its bank borrowings stood at RM5.75 million. 
Shares in Poh Huat closed unchanged at RM1.36 on Friday, giving the group a market capitalisation of RM378.49 million.