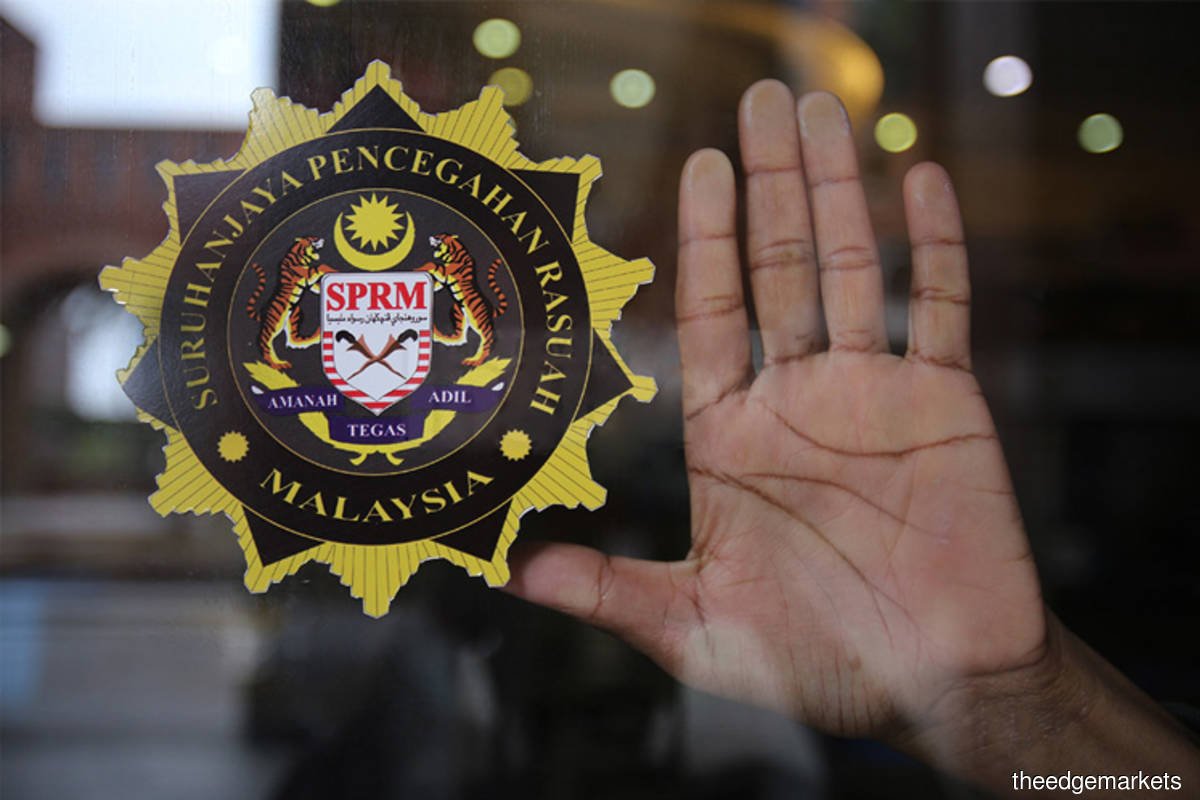 PUTRAJAYA (March 15): Four individuals, including the company's director and chief financial officer, were arrested by the Malaysian Anti-Corruption Commission (MACC) on Tuesday (March 14) to assist investigations into irregularities in a sukuk deal worth RM596 million related to the project for the registration, recruitment and biometric storage of foreign workers in a ministry.
According to an MACC source, the four men aged between 40 and 55 were arrested late on Tuesday afternoon at the MACC headquarters here.
Three of them were remanded for three days until March 17 after magistrate Irza Zulaikha Rohanuddin granted the MACC's application in the Putrajaya Magistrate's Court on Wednesday, while the other was released on MACC bail.
According to the MACC source, the sukuk was managed by a local bank to finance the project.
He said all the expenses and earnings of the project had to be put into a designated special account, but the special account was later changed to another account, which was believed to have been deliberately created in early 2022, suspected of avoiding repayment of the principal and profits to sukuk holders.
The source said the act of creating another account would cause a loss of millions of ringgit to sukuk holders.
It is understood that the concession agreement between the government and the appointed company for the implementation of the project was signed in July 2011 for a period of 12 years, and the sukuk is expected to reach maturity in May 2023.
MACC chief commissioner Tan Sri Azam Baki, when contacted, confirmed the arrest, but refused to comment further.
Investigations are being carried out under Section 16 (b) of the MACC Act 2009.