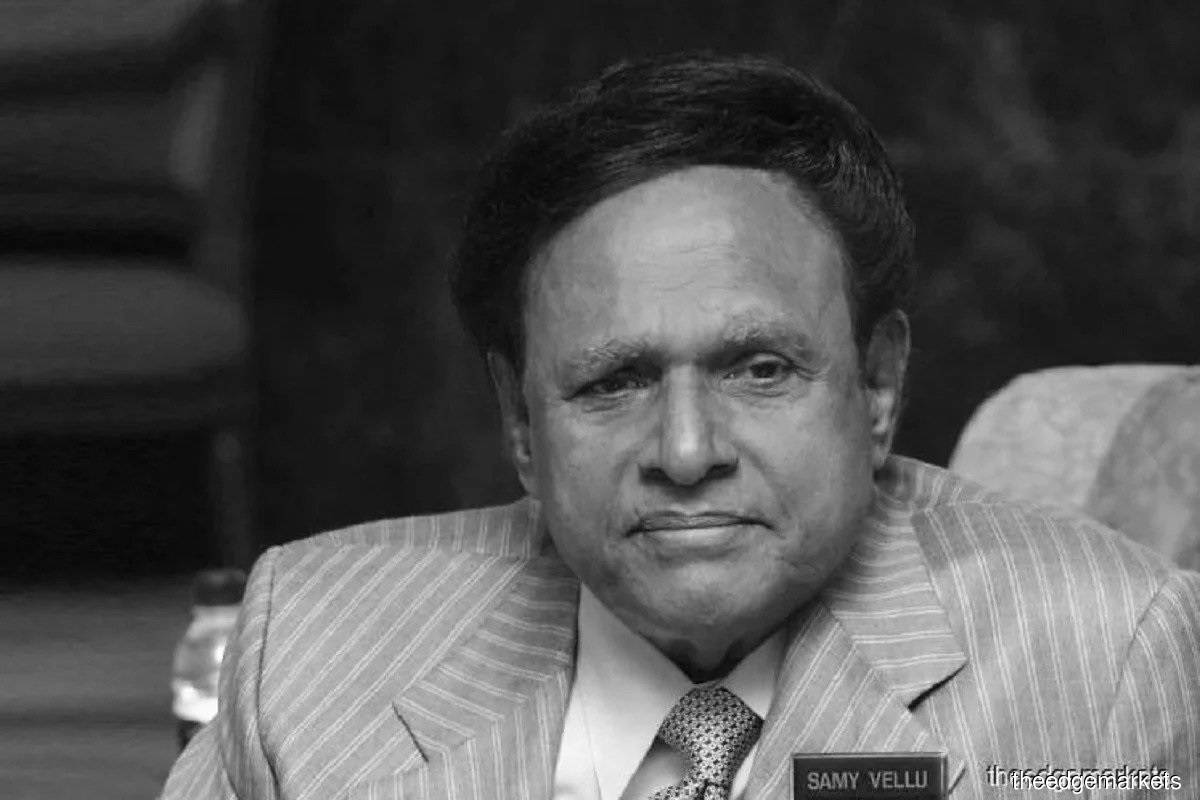 The late Tun S Samy Vellu, who led MIC for 31 years, would have been 87 years old on March 8. As a journalist, I have had many exclusive interviews with him when he was a minister and the MP for the Sungai Siput constituency. He passed away in September last year.
Whenever Samy Vellu came to Parliament, all the attention would turn towards him. He loved engaging with journalists and journalists loved to hear him speak. Everything he said would be newsworthy and relevant information would be covered.
A man of many talents, he was a stage actor and a Tamil news reader for RTM before contesting in the Sungai Siput parliamentary constituency in the 1974 general election. His oratorical skills in Tamil were of high standard. He had an excellent singing voice and was fond of listening to and singing melodious golden oldies.
Samy Vellu was instrumental in organising the sixth International Tamil Conference in Malaysia in the 1980s. His Tamil poetry won the appreciation of Tamil scholars and educationists. He was living proof of the saying: "Reading makes a full man. Speaking and writing make an exact man." His hobby was contributing poems to the media. This was a form of stress management for him.
He also demonstrated the truth of the saying that trust is the glue of life. It is the most essential ingredient in effective communication. Samy communicated closely with the Tamil-speaking community. The trust in his leadership increased the Indian community's loyalty towards MIC. One could see in his eyes the single-minded aim of bringing pride and honour to the community.
Among Samy Vellu's greatest contributions to the Indian community was the setting up of the Maju Institute of Education Development (MIED), which was established in 1984 as a private non-profit organisation to offer education loans. He was also the driving force in the establishment of TAFE (Technical and Further Education) College in Seremban, and the Asian Institute of Medicine, Science and Technology (AIMST) University in Bedong, Kedah.
He was also the longest serving MIC president and helmed the party for a whopping 11 terms from 1979 to 2010. He also held the record for being one of the longest-serving ministers in Cabinet. He had left a great legacy behind him in the Works Ministry. He served under three prime ministers, namely Tun Hussein Onn, Tun Dr Mahathir Mohamad and Tun Abdullah Badawi, until 2008.
He had taught us that being a leader does not mean only having a vision but also a heart. Humanity mattered more to him and this made all the difference. He loved people and was loved unreservedly by the party. When he left, many saw it as the demise of MIC. It was also a regular sight to see crowds of people lining up outside his home and office with various problems, and he would stop to attend to them. In one way or another, with the passing of Samy Vellu, it is the end of an era.
Perugi Perumal is a journalist at Malaysia Nanban.