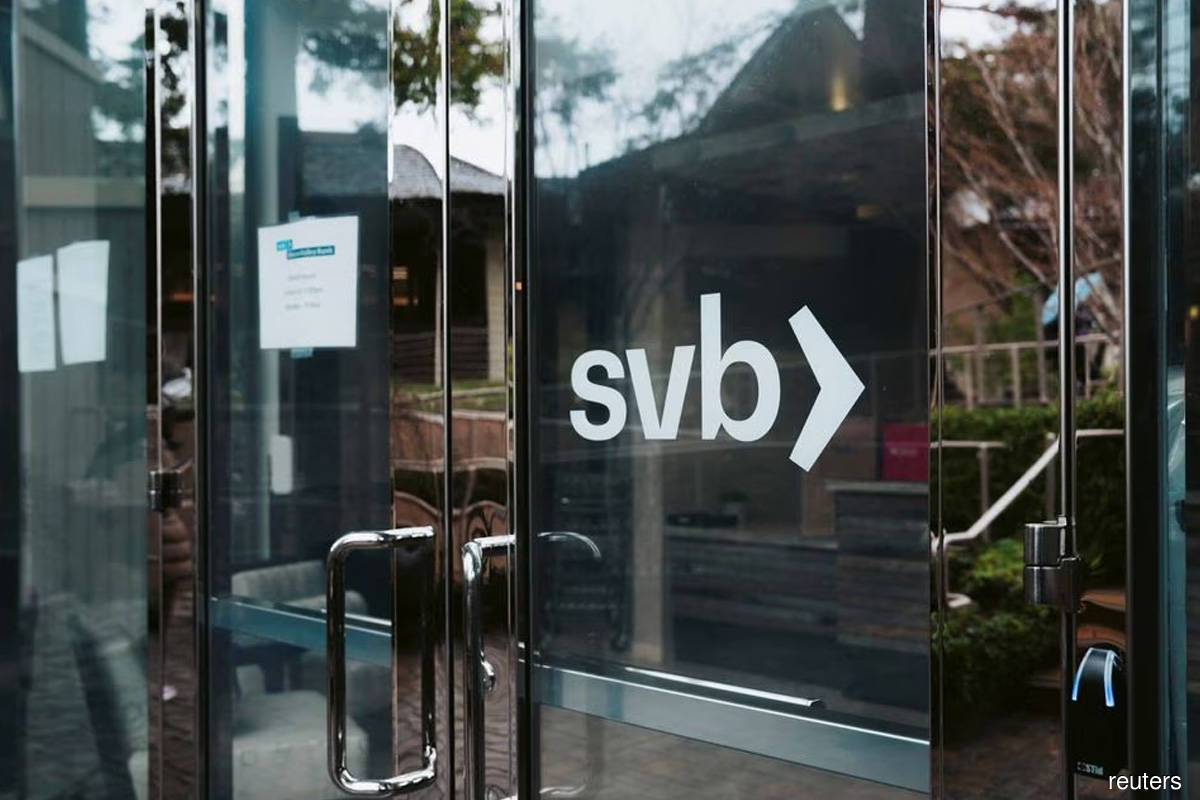 Silicon Valley Bank (SVB), the 16th largest bank in America, is now the most recent major bank to collapse since the 2008 Financial Crisis, second only to Washington Mutual Inc.
SVB services Silicon Valley's tech startup industry, with an estimated 3,000 customers and firms affiliated with venture capital and private equity.
Last Friday on 10th March, Federal Deposit Insurance Corp (FDIC) took over SVB, transferring all of their deposits to an entity they set up: Deposit Insurance National Bank of Santa Clara.
This effectively means all deposits made by tech firms in Silicon Valley Bank have been frozen. 
This comes after Silicon Valley Bank revealed a USD1.8 Billion after-tax loss on investments on Wednesday evening, and is seeking to raise USD2.25 Billion in common and preferred stocks.
As the stock market opened, panicking depositors pulled out their money in anticipation of a bank failure, meaning they would lose access to their deposits.
The FDIC has an insurance cap of 250k USD, meaning that any deposits over the limit would not be guaranteed. There is no way to find out currently how much tech startups would be able to recover exceeding the amount.
SVB had more than USD 151 Billion worth of deposits over the FDIC Limit.
Now Silicon Valley firms and startups are rushing to secure loans in the event of potentially losing all of their deposited finances.
So now what happens?
First and foremost, the bank depositors may lose their deposits and their once liquid cash has now become illiquid, so worse, obsolete.
Silicon Valley Bank depositors with more than USD 250,000 in their accounts are still awaiting an indication from SVB on whether their deposits can be withdrawn.
Uninsured depositors are experiencing a greater risk of losses while SVB is reportedly reopening on Monday for insured depositors. Much of the damage is now cascading through Silicon Valley as 89% of SVB's $175 billion deposits at the end of 2022 are uninsured.
The employees of numerous tech companies with deposits in SVB may risk missing their paychecks.
Companies will be at risk of losing significant portions of their entire workforce as they could not afford to pay their salaries.
With liquidity problems squeezing out financial strains as the major problem at stake, whole startups will face a potential collapse when they run out of liquid cash.
Even within tech industries with firm roots that have survived experienced investment losses and hiring freezes, they are now further strapping their boots as investors and employers alike lose access to liquid funds to pay operating costs and short-term debt.
How did they even get here?
As the 16th largest bank in the USA, they are in stern competition with other megabanks: Bank of America, JPMorgan, WellsFargo, and Citigroup.
With relatively Smaller resources and networks to conduct financial services, higher deposit rates are a major incentive to encourage the deposition of funds. Silicon Valley Bank's rate was 2.33% in contrast with the industry average of 1.17%.
This proved attractive to Silicon Valley-based tech and life science startups looking to obtain a high cash flow and revenue amount to prepare for a slim chance of a sudden product takeoff, requiring them to immediately acquire funds in a short period of business days. 
Its implicit connection to the tech industry has allowed its unprecedented growth by latching onto a symbiotic relationship with Silicon Valley firms. 
Now, this has proven to be a double-edged sword. Investment has declined from higher interest rates, coupled with a slowdown after an initial recovery boom has subsided.
News coming of mass tech layoffs, the practice beginning from Elon Musk's acquisition of Twitter and firing employees en mass allowed Microsoft, Google and other tech firms to layoff staff in January and February this year.
Mass layoffs are a sign that a firm is incurring a heavy financial burden and is unable to pay its debts. It appears that the Banking system has finally caught up as well.
A Domino Effect is on the horizon
The far-reaching consequences of SVB's collapse might even cumulate in the bankruptcy of global companies from low liquidity at risk of defaulting. National Banks will have to bail them out to avoid a total economic collapse, further worsening debt burdens for the nation's expenses.
That was the case back in the 2008 Financial Crisis, when then-President Bush signed a bill to purchase $700 billion worth of financial assets of failing firms at significant risk of defaulting by increasing market liquidity.
Previously President Biden signed a total of $4.6 Trillion Covid Relief Fund, already straining America's debt burden.
If the worst-case scenario occurs and the US government has to bail the market out again, we can only imagine the devastating impact on inflation, investment, and consumption with a death loop.
With its downfall, the Silicon Valley Bank effect will string along other banks as well. It is fairly evident as the S&P 500 banks index dropped 6.6 percent on Thursday, followed by 4.2 percent on Friday. Only time will tell how worse the fallout will be.
SVB effect on Malaysia
Our Budget 2023 aspired to strengthen Malaysia's digital ecosystem, inherently Malaysia would be seeking investors to build a tech startup ecosystem.
However, the SVB phenomenon may halt this development since there would be a lack of funding for technological startups to thrive.
There may be spillovers of SVB's financial crisis, like the spillover of the 2008-2009 financial crisis affecting the international market.
Imported goods may be relatively higher than before, driving our inflated economy to more inflation. On the contrary, Malaysia has its economy mainly driven by domestic demand. This signifies that there are local alternatives that can sustain our country's demand for goods and services.
A strategist at Morgan Stanley, Jonathan Garner, elaborates that Asia may experience lesser impact. It has been observed over the past year that Asia is experiencing re-growths with lesser concerns over asset quality. Malaysia may experience mild aftereffects from the SVB event, but our local inflation may persist due to uncertainty from our global supply chain.
We expect some initial downturns in the Malaysian economy from Silicon Valley's ripples. For Malaysia to walk out of the crisis with minimal harm, our hopes are that our local market is strong enough to meet demand, investors making informed choices, and Budget 2023 delivers. 
Malcolm Wong Jun Xiang is a Journalism Executive at Financial Literacy for Youths (FLY) Malaysia. Sherilynn Ngerng Siew Fong is the Research Director of the FLY Malaysia content team.