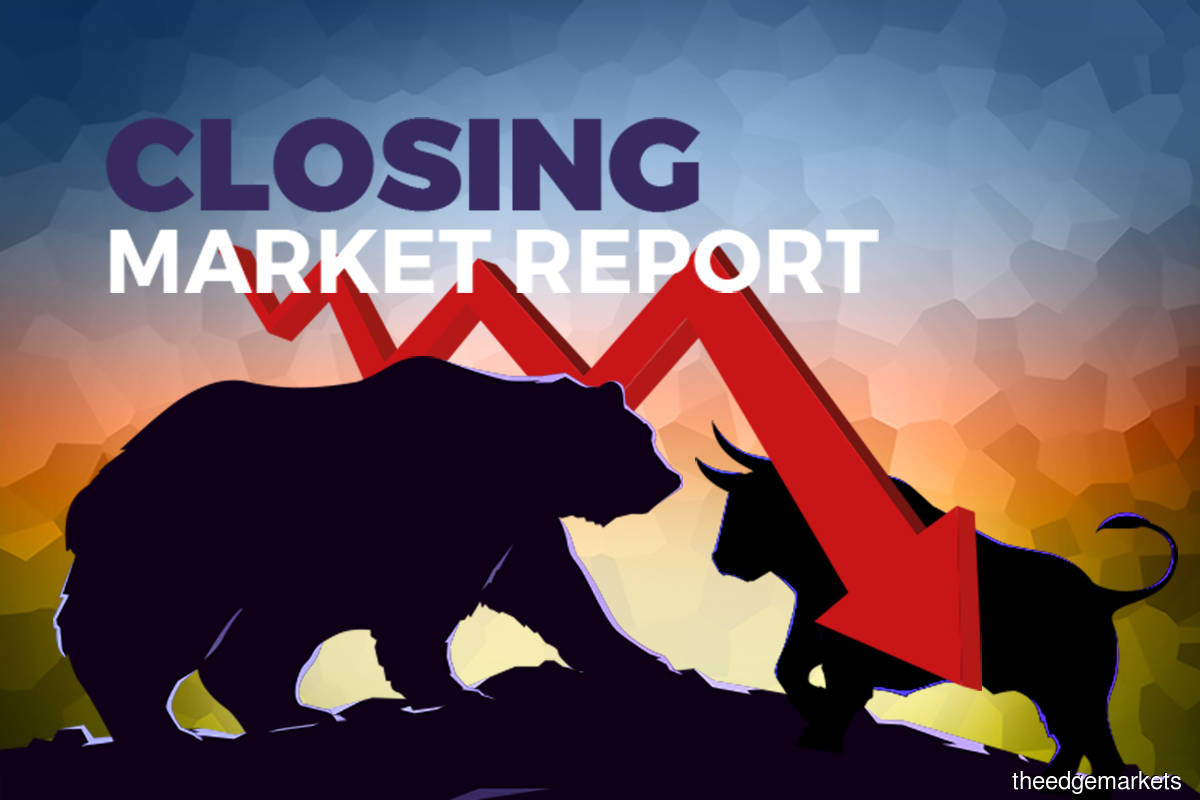 KUALA LUMPUR (March 13): Bursa Malaysia closed lower amid mixed sentiment in regional bourses following a heavy global selldown, a dealer said.
At 5pm, the benchmark FTSE Bursa Malaysia KLCI (FBM KLCI) fell 11.25 points or 0.79% to 1,421.83 from last Friday's close of 1,433.08.
The key index opened 13.66 points lower at 1,419.42 and moved between 1,409.93 and 1,423.66 throughout the trading session.
Market breadth was negative with losers outpacing gainers 702 to 254 while 340 counters were unchanged, 939 untraded and 23 others suspended.
Turnover amounted to 3.50 billion units worth RM2.15 billion.
Rakuten Trade Sdn Bhd vice-president of equity research Thong Pak Leng said the key regional markets were mixed as investors were concerned that the potential fallout from the implosions of Silicon Valley Bank and Silvergate Capital could trigger a wider sell-off in the global financial sector.
"Back home, we believe the selldown seems unjustified as the Malaysian banking system is highly regulated, whereby asset quality risks are well contained.
"At current valuations, the FBM KLCI is in an oversold position, hence we reckon bargain-hunting activities may occur anytime soon," he told Bernama.
Thong also anticipated that the short-term market sentiment would remain jittery amid the uncertain global and regional performance.
He expects the FBM KLCI to trend higher within the 1,420 to 1,440 range for the week.
Bursa Malaysia heavyweights Malayan Banking Bhd rose four sen to RM8.44, Public Bank Bhd eased one sen to RM4.01, CelcomDigi Bhd dipped one sen to RM4.12, Tenaga Nasional Bhd fell six sen to RM9.32, while Petronas Chemicals Group Bhd gained 10 sen to RM7.10, and IHH Healthcare Bhd climbed 10 sen to RM5.97.
Among the actives, Sapura Energy Bhd added half-a-sen to five sen, MyEG Services Bhd perked up four sen to 77.5 sen and AwanBiru Technology Bhd edged up by 2.5 sen to 47 sen, while BSL Corp Bhd shaved off 7.5 sen to six sen and Hong Seng Consolidated Bhd inched down half-a-sen to 14.5 sen.
On the index board, the FBM Emas Index decreased by 74.59 points to 10,375.42, the FBM 70 Index fell 48.51 points to 13,244.38, the FBMT 100 Index shrank 69.58 points to 10,061.91, the FBM Emas Shariah Index lost 23.02 points to 10,649.95, and the FBM ACE Index declined 28.73 points to 5,299.06.
Sector-wise, the Financial Services Index dipped 244.59 points to 15,720.39, the Energy Index shed 4.42 points to 852.83, the Industrial Products and Services Index eased 0.36 of-a-point to 172.57, while the Plantation Index increased 29.56 points to 6,792.33.
The Main Market volume rose to 2.33 billion shares worth RM1.81 billion from last Friday's 1.82 billion shares worth RM1.83 billion.
Warrants turnover improved to 391.70 million units worth RM74.47 million from 388.77 million units worth RM67.50 million previously.
The ACE Market volume jumped to 772.43 million shares worth RM269.65 million from 514.62 million shares worth RM217.93 million last Friday.
Consumer products and services counters accounted for 333.33 million shares traded on the Main Market, industrial products and services (544.75 million), construction (51.99 million), technology (377.36 million), SPAC (nil), financial services (66.35 million), property (134.28 million), plantation (29.70 million), REITs (9.76 million), closed/fund (11,000), energy (517.24 million), healthcare (107.65 million), telecommunications and media (69.2 million), transportation and logistics (41.11 million), and utilities (50.39 million).