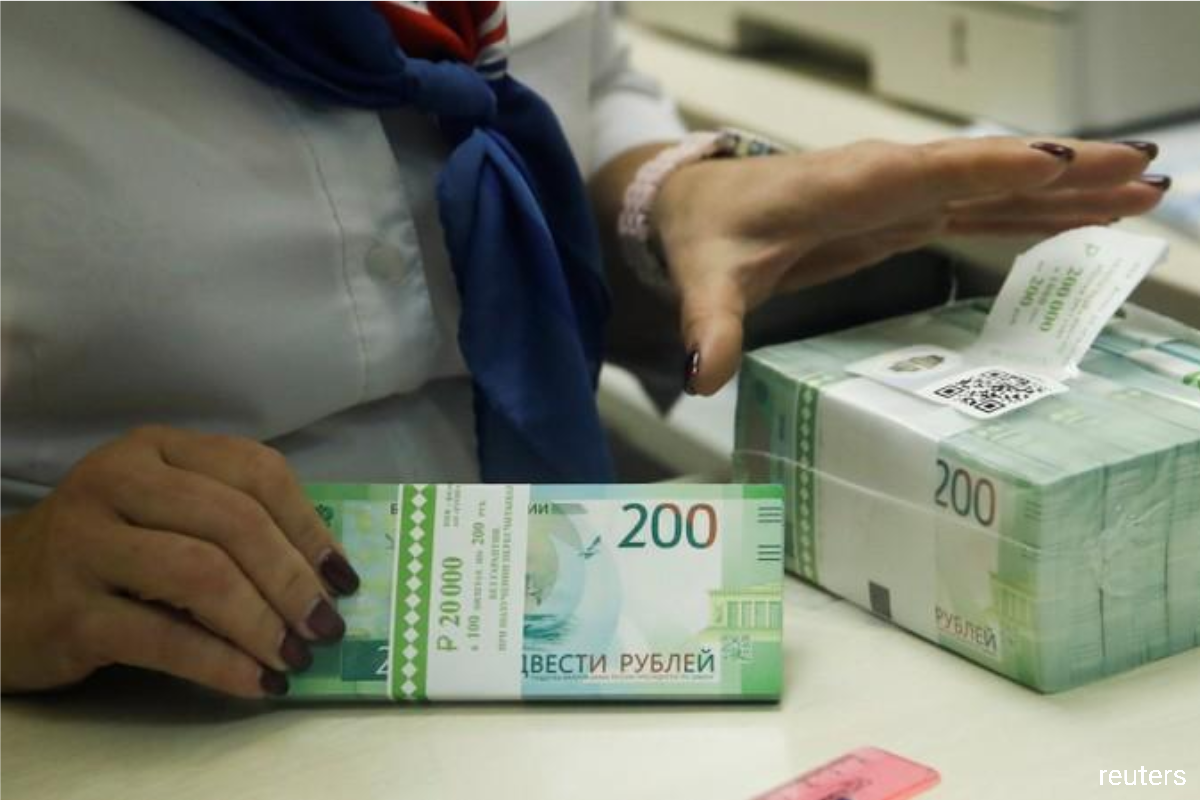 (March 13): The Russian rouble rose sharply against the dollar on Monday as U.S. authorities launched emergency measures to shore up confidence in the banking system after a bank failure, while higher oil prices pushed Russian stocks higher.
The U.S. dollar fell sharply on Monday as authorities stepped in to cap the fallout from the sudden collapse of Silicon Valley Bank, with investors hoping the Federal Reserve will take a less aggressive monetary path.
At 0744 GMT, the rouble was 0.8% stronger against the dollar at 75.53 and had gained 0.1% to trade at 80.96 versus the euro. It had firmed 0.3% against the yuan to 10.94.
"The dollar is weakening on rising expectations that problems in the U.S. banking system may halt the Federal Reserve's tightening cycle," said Andrei Kochetkov of Otkritie.
The rouble was at its strongest against the dollar in almost a week. A drop in oil prices late last week and data detailing Russia's shrinking current account surplus had put pressure on the currency.
Brent crude oil, a global benchmark for Russia's main export, was up 0.6% at $83.3 a barrel, supporting Russian stock indexes.
The dollar-denominated RTS index was up 1.3% to 954.8 points. The rouble-based MOEX Russian index was 0.6% higher at 2,289.4 points.