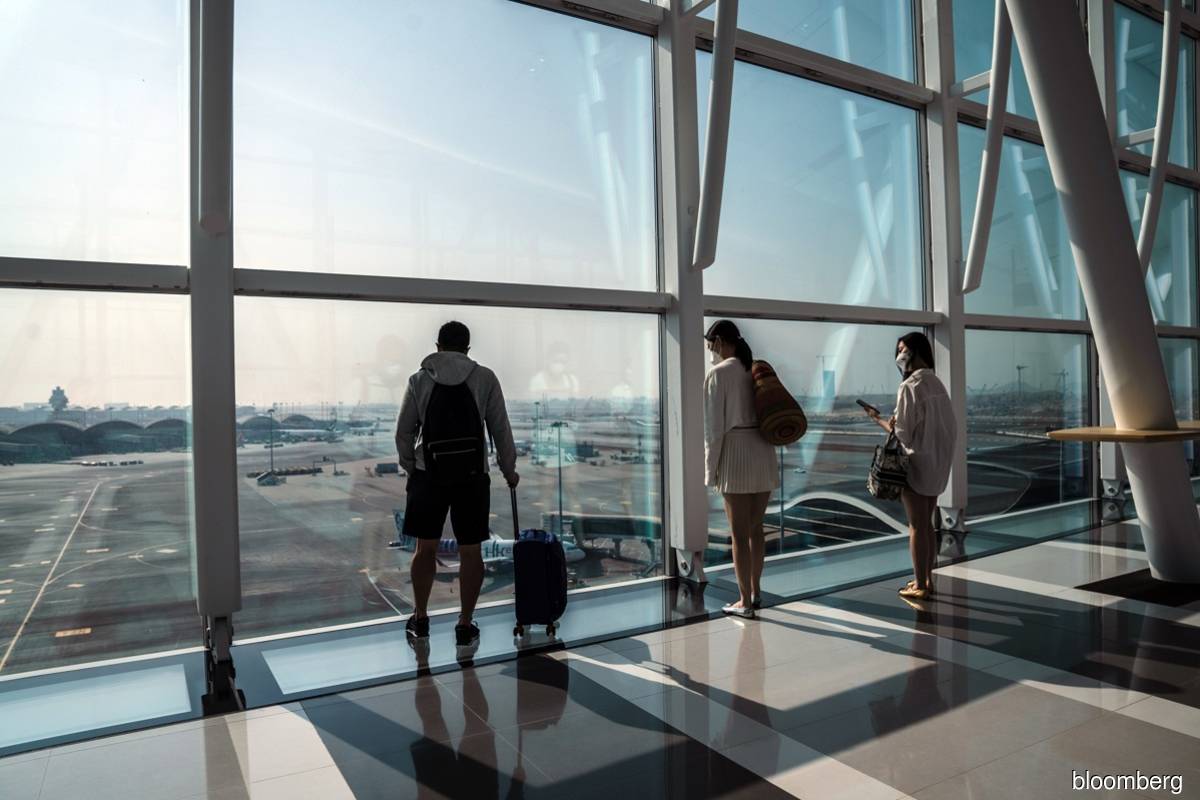 (March 11): Air travellers from China, Hong Kong or Macau no longer need to show proof of a negative Covid-19 test before boarding a flight to the US, health officials said on Friday.
The change will go into effect March 10 at 3 p.m. in New York, according to the US Centers for Disease Control and Prevention. A traveler-based genomic surveillance programme that was expanded to help catch potential new variants will stay in place, the agency said.
"Although we're planning to lift this restriction, the United States will continue to monitor cases in the PRC and around the world," CDC spokeswoman Kristen Nordlund said in an email. 
The decision rescinds a rule the Biden administration implemented in January, after China abruptly lifted its stringent Covid restrictions and allowed the virus to spread unabated. Fearing a massive outbreak could spawn the emergence of a new variant, the US also began testing samples at more airports. Cases, hospitalisations and deaths from the virus are now declining.
Other countries also put additional measures in place earlier this year. Italian health authorities started testing all arrivals from China for Covid. Japan, Malaysia and India were among the countries that ramped up tracking and surveillance measures. Italy, Japan and India have all since relaxed their requirements.
"Other allies and partners have also lifted similar restrictions," Nordlund said. "We've consulted with them on public health measures and will continue to."
Cases and deaths have dropped off steeply in China since peaking around late December, according to data from the World Health Organization. Variants circulating in China have also largely been the same as versions of the virus seen spreading in other parts of the world. 
China still demands PCR tests for travelers coming from the US, despite allowing people from some countries to provide rapid antigen tests. Results might be checked on a random basis upon arrival, according to a post from the Chinese embassy in the US.