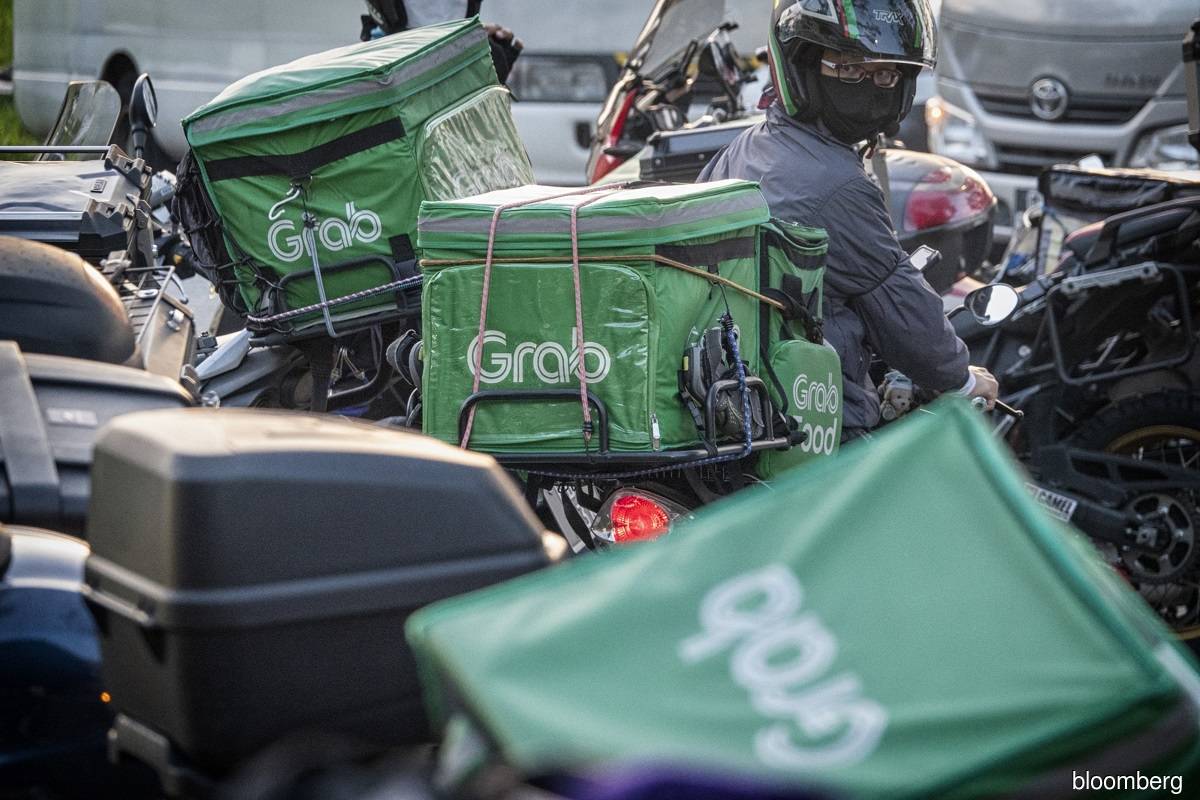 (March 7): Grab Holdings Ltd on Monday said it prepaid US$600 million in debt ahead of a 2026 maturity, taking advantage of excess cash on its balance sheet.
The Singapore-based ride-hailing and delivery company completed the transaction last week, bringing its debt under an outstanding term loan to US$517 million, down from the previous balance of US$1.117 billion. Grab also has about US$200 million in other bank debt. 
"Grab is taking advantage of our healthy cash position to reduce our gross debt balance and generate interest savings, given the macroeconomic environment," said chief financial officer Peter Oey.
Grab in November bought back about US$750 million in debt — part of its US$2 billion term loan B — using a Dutch auction tender offer, a format in which the auctioneer sets an opening price that decreases until bids are made. That allowed the company to buy back debt at an average of 98.4 cents on the dollar, Oey said.
"The cost of capital is getting very expensive," Oey said, pointing to recent interest-rate increases by the Federal Reserve and other central banks. Grab recently took out a US$500 million hedge with an interest-rate cap that gives the company full protection against rate changes within a certain range, and partial protection for anything above that, Oey said.
Nasdaq-listed Grab, which has a US investor base but generates all of its revenues in Southeast Asia, is bracing for rates to go higher at the Fed's next meeting later this month, the CFO said. 
"Every month that goes by, the interest rate could go up," Oey said. The company declined to comment on what its ideal amount of debt would be.
"At this point, we do not have plans for further debt repurchases or prepayment," Oey said, adding that Grab will continue to monitor the cost of capital. The company doesn't have outstanding bonds.
Grab, during its latest earnings call in February, said it would bring forward its goal to break even to the fourth quarter of 2023, from the second half of 2024. Efforts to rein in spending, reduce headcount in certain regional corporate functions and increase operational efficiencies are paying off, the company's CFO said.
Grab is targeting losses for adjusted earnings before interest, tax, depreciation and amortisation of between US$275 million and US$325 million for 2023, compared with an adjusted ebitda loss of US$793 million in 2022. It reported a loss for the year of US$1.74 billion, down from US$3.55 billion at the end of 2021.
Shares of Grab are down 2.5% this year, trailing a 12% increase in the Nasdaq Composite Index.
The company's net cash holdings, at US$5.1 billion at the end of December, are sufficient to cover any funding needs, CFO Oey said. 
Paying down more of its floating rate term loan should help the company reduce cash flow volatility, which is important at a time of rising interest rates, Nathan Naidu, an analyst at Bloomberg Intelligence, said in an email.
"Grab's move suggests it has excess funds and paying down the term loan will save interest costs, which will help speed the path to profitability by saving on cost," said Angus Mackintosh, an analyst at Smartkarma.
Some of the company's peers are doing the opposite, Mackintosh said, to "extend runways of available liquid funds". Uber Technologies Inc, the US-based ride hailing leader, said last week in a filing that it had borrowed US$1.75 billion under a term loan agreement. Uber didn't immediately respond to a request for comment.
Investors not only value debt reduction efforts, but also companies that manage their capital efficiently, Mackintosh said. "If the company is paying relatively high interest on a debt instrument that is surplus to requirements, then reducing that exposure makes sense from a cost-saving perspective," he said in an email.
Grab will likely achieve its earlier break-even goal, even in a slowing economy, the analyst said, as it is cutting down on the amount of incentives used to entice customers. The company also benefits from the recent rebound in demand for commuting and travel, Naidu said.