This article first appeared in The Edge Malaysia Weekly, on March 6, 2023 - March 12, 2023.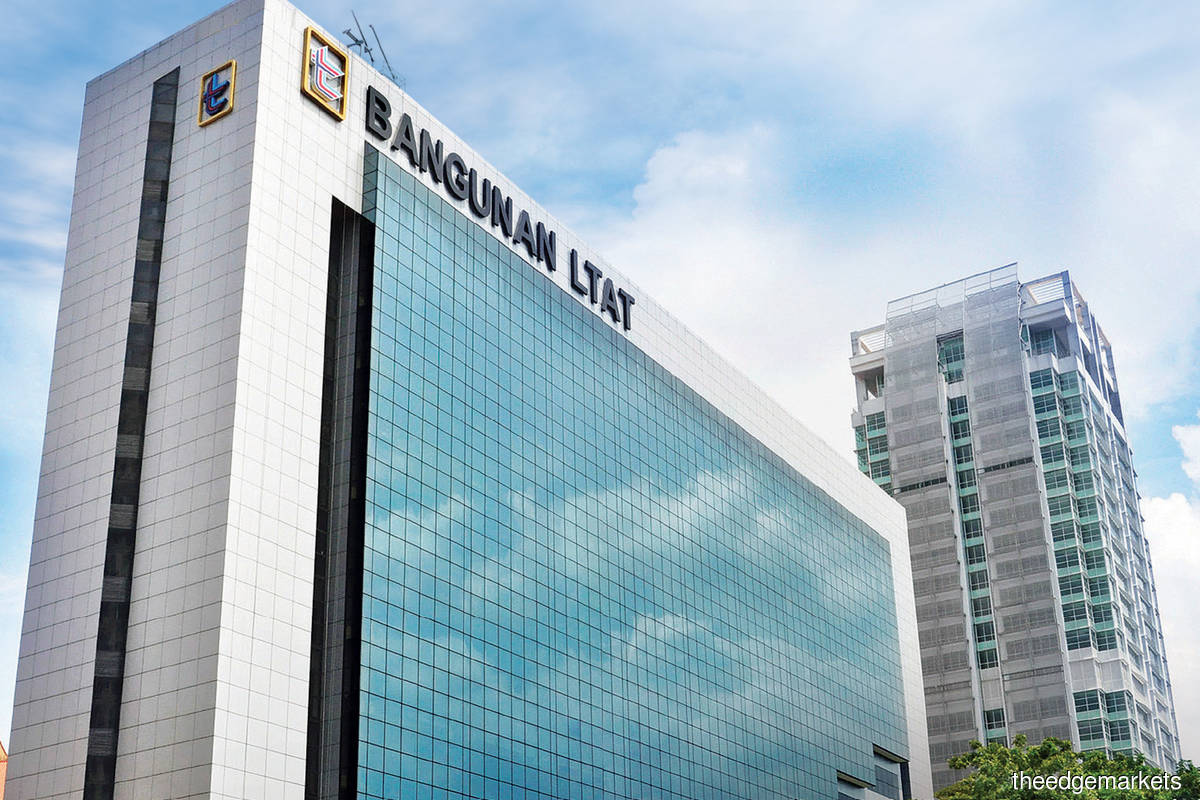 AT end-May 2020, the trading of Boustead Holdings Bhd's shares were suspended for an hour when it made the announcement that its 59.42% shareholder Lembaga Tabung Angkatan Tentera (LTAT) was looking to privatise the company.
Back then Boustead announced, "Shareholders are advised to exercise caution and seek appropriate advice when dealing in the ordinary shares of Boustead Holdings since there is no certainty that LTAT will proceed with the proposal."
In February 2021, Boustead announced that LTAT was not proceeding with the privatisation plan "at this juncture".
Hence, when the trading of Boustead's shares were suspended last Thursday, it did not come as a surprise that the privatisation plan was back on again, although with a different adviser — UOB Kay Hian Securities (M) Sdn Bhd — working on the deal.
LTAT CEO Datuk Ahmad Nazim Abd Rahman explains the armed forces fund's predicament, "The restructuring of Boustead group is the final key milestone in LTAT's transformation. As a listed entity, it is costly and takes a lengthy process to go through the restructuring, value creation activities, M&A or divestment. To accelerate the process, we have to do it as a private company."
While the privatisation may have been expected, the offer of 85.5 sen per share, which works out to a total of RM703.25 million, came as a surprise as Boustead's net assets per share as at end-December last year stood at RM1.64. That means the offer price is only 52% of the company's net assets per share.
Boustead's diversified assets
Boustead is a diversified giant with interests in plantations, via its 57.42% unit Boustead Plantations Bhd; pharmaceuticals, through its 51.85% equity interest in Pharmaniaga Bhd; shipbuilding, via a 65% stake in shipbuilder and fabricator Boustead Heavy Industries Corp Bhd (BHIC); and banking, through its 20.93% shareholding in Affin Bank Bhd, among other assets (see chart on Boustead's assets).
On the 85.5 sen offer, one market watcher says, "Boustead's 20.93% stake in Affin Bank is worth RM987.8 million based on the bank's market capitalisation of RM4.72 billion. This asset alone is worth more than the amount LTAT intends to pay for the privatisation. Besides the stake in Affin Bank, the group's 57.42% stake in Boustead Plantations is valued at RM940 million based on its market capitalisation of RM1.65 billion ... you tell me if the offer is low," she says.
Another observer says, "Look at Boustead's annual report for FY2021. See the buildings, hotels and land for development … forget the plantations … the buildings alone are worth close to RM1.7 billion, and these are just the top 30 properties mind you. There could be other pockets of land that are gems."
Boustead's FY2021 annual report indicates that its buildings alone are worth a considerable amount. For instance, The Curve in Mutiara Damansara is valued at RM567 million; the University of Nottingham campus in Semenyih, Selangor, which it owns, was valued at RM236.5 million in 2001; its office complex Bousteador in Mutiara Damansara had a book value of RM226 million; and its hotel the Royale Chulan Damansara in Mutiara Damansara had a book value of RM193.2 million in 2012.
It also has Menara Affin in Jalan Raja Chulan, valued at RM124 million; Menara Boustead in Jalan Raja Chulan, valued at RM102.8 million; Menara UAC in Mutiara Damansara, valued at RM92 million; and the Royale Chulan Hotel in Seremban, valued at RM83.4 million.
Ahmad Nazim, however, defends the offer price. "Well, whether it is fair or not, it is a regulated term. If you look at the takeover and merger rules, as long as it is below the NTA (net tangible assets), it will always be unfair. The minority advisers will come out with their own conclusions anyway."
The announcement of the offer followed news of a massive RM552.3 million impairment at Pharmaniaga for its unsold supply of Covid-19 vaccine. The impairment led to the company slipping into Practice Note 17 (PN17) status, sparking talk on the impeccable timing of the proposed deal.
Last Wednesday, the day after the dismal set of financials were released, the pharmaceutical company's share price plunged 50% to an intraday low of 22 sen from the previous day's close of 44 sen.
Pharmaniaga's losses dragged Boustead into the red, with a net loss of RM402.3 million for the fourth quarter ended Dec 31, 2022, on revenue of RM3.69 billion.
There have been concerns that Pharmaniaga's PN17 classification would trigger a cross default at all Boustead outfits, but this remains unsubstantiated. The pharmaceutical company had total debts of RM1.16 billion as at Dec 31, 2022, while Boustead had RM10.63 billion worth of debts.
For its financial year ended Dec 31, 2022 (FY2022), Boustead chalked up a net profit of RM62 million from RM15.11 billion in revenue. In FY2021, the company made a net profit of RM170.1 million from RM11.3 billion in revenue.
Problems at other units
The situation at Pharmaniaga comes on the back of issues at BHIC over a RM9.13 billion contract to build six littoral combat ships that was awarded to Boustead Naval Shipyard Sdn Bhd (BNS) in 2011.
BNS is a 20.77% unit of BHIC. Boustead controls 68.85% of BNS while armed forces fund LTAT holds the remaining 10.38%.
Problems surfaced after the government forked out RM6.08 billion, or 66.59% of the total contract value for the six ships, but deliveries that were slated to take place on a staggered basis starting April 2019 were delayed as none of the ships were ready. As at end-August last year, the first ship was only 44% completed, while the others were between 0% and 35% completed.
BHIC has been having difficulty fending off criticism as all fingers are pointing at its inability to manage the project.
The Edge understands that an earlier dispute with Germany-based Rheinmetall Air Defense AG, which is BHIC's partner, is likely to be sorted out soon. BHIC had attempted to pin the blame for the delays on Rheinmetall, but sources say the German company has undertaken its scope of work, leaving BHIC to blame for the discrepancies. The issues at BHIC have been in the news for a few years now.
For FY2022 ended Dec 31, BHIC suffered a net loss of RM21.55 million from RM141.76 million in revenue. In FY2021, it managed to achieve a net profit of RM15.19 million from RM149.19 million in sales.
Meanwhile, about six years ago, Boustead Plantations came under the spotlight after acquiring 11,600ha of oil palm plantations in Sabah owned by DutaLand Bhd for RM750 million. The acquisition was deemed pricey and thrust the company into the public eye for the wrong reasons.
Boustead Plantations has a total landbank of 98,200ha, about 75% of which are planted with oil palm trees.
In FY2022 ended Dec 31, Boustead Plantations chalked up a net profit of RM595.31 million from RM1.18 billion in revenue. In FY2021, it registered a net profit of RM241.29 million from RM1.05 billion in revenue. It should be noted that its FY2022 earnings got a shot in the arm to the tune of RM458.74 million from the sale of plantation assets.
In 2019, Boustead was looking to sell its unit Boustead Petroleum Marketing Sdn Bhd (BPM). But for reasons unknown, the deal fell through. Today, BPM is a source of cash flow for the group.
The way forward
Since 2019, LTAT has embarked on a five-year Transformation Plan to address various issues faced by the fund, including concentration risk arising from its significant interest in Boustead and its subsidiaries. Most of its assets are tied up in listed equities, primarily in five units of the Boustead group of companies.
The plan was put in place during former CEO Nik Amlizan Mohamed's tenure and remains in place, according to Ahmad Nazim, who was appointed CEO of the armed forces fund in June 2021. He took over from Datuk Seri Amrin Awaluddin, who had stepped down in April 2021 to serve as the CEO and managing director of Lembaga Tabung Haji.
In addressing LTAT's significant exposure to Boustead, it now needs to rebalance and diversify its portfolio. Instead of controlling 50% or more equity interest in companies, it will look to reduce its shareholding in the companies it has invested in, guided by its strategic asset allocation (SAA) framework.
Under the SAA framework, LTAT's three core investment strategies call for a restructure of its legacy investments (mainly in Boustead group), diversification into fixed-income securities and global equities, and reducing its exposure to private equity and real estate.
Ahmad Nazim explains that in the restructuring of LTAT's legacy investments, the first step involves a restructuring of the investee companies' debts. "Then, the second step would be the value creation activity, which can take many forms depending on the sector the company is in. In the case of plantation — just an example — we can look at merging with a larger entity."
When asked if that is where the fund will have a smaller stake, he says, "Yeah, for LTAT, we don't mind [having] a smaller stake exposed to the sector. We are exposed to the plantation sector regardless of the companies. So, from the LTAT perspective, we are not very sentimental.
"I look at it from the perspective of LTAT only. As I mentioned to you, we want to align it with our SAA framework. So, the portfolio has to be diversified. We cannot have 50% exposure to Boustead. We cannot do that anymore. Taking that perspective, we will need to reduce our exposure to Boustead. The exercise will take a few years to execute, it will not be immediate. But hopefully, it will be done."
While LTAT is forking out more than RM700 million to take Boustead private, Ahmad Nazim reiterates that the armed forces fund is focused on reducing its exposure to the debt-laden conglomerate.
It is apparent that asset stripping will be on the agenda for Boustead, which has interests in a bank, plantation company, vessel builder, hotel chain and real estate assets. As LTAT bites the bullet to restructure the group and reduce its exposure, the investing public will be wondering who the likely buyers of these assets will be.
Will the minority shareholders accept the 85.5 sen per share offer?
The minority shareholders of Boustead Holdings Bhd have an important decision to make — whether to accept an offer of 85.5 sen per share from Lembaga Tabung Angkatan Tentera (LTAT) for their equity interest or reject the offer and see how things pan out in the long run.
The dilemma is that while the 85.5 sen offer is only about 52% of the company's net assets per share of RM1.64, the stock price has been languishing. The diversified conglomerate's net tangible assets per share stood at RM1.496 at end-2022, 42% higher than the offer price.  Nonetheless, the offer price is a 22.39% to 38.19% premium to Boustead's share price over the past year. (Note that the counter rose to an intra-day high of 86 sen last Friday, the day after the offer was announced.)
LTAT has a 59.42% stake in Boustead. The remaining shareholding of 40.58%, or 822.51 million shares, is somewhat fragmented and a few of the larger shareholders are known corporate personalities.
Kumpulan Wang Persaraan (Diperbadankan), or KWAP, which has 5.27% equity interest or 106.91 million shares, is the only other substantial shareholder of Boustead apart from LTAT. How will it vote?
In an emailed response to The Edge, KWAP says, "As a leading investor in the Malaysian capital market, we continuously review and assess our investments with a view to strengthen our investment portfolio towards building a sustainable fund for the long term. It is important to note that we have no strategic holdings, as all our investee companies are portfolio investments. Our buying and selling are based on fundamentals and the due diligence it entails.
"Boustead Holdings Bhd is one of the many companies that we invest in, and the treatment is the same across all of our investee companies. It is our fiduciary duty to always protect the value of the fund, and this ranks high in terms of our duty to care for our pensioners."
Other notable shareholders include the family of Gan Boon Koo, one of the founders of Malayan Banking Bhd, whose 4.14% equity interest is held via Chinchoo Investment Sdn Bhd, Key Development Sdn Bhd, Gan Teng Siew Realty Sdn Bhd, Mikdavid Sdn Bhd, Gemas Bahru Estates Sdn Bhd, Chinchoo Holdings (S) Pte Ltd, Rengo Malay Estate Sdn Bhd and Bidor Tahan Estates Sdn Bhd.
It is noteworthy that the Gan family have been shareholders of Boustead for more than 20 years. This indicates that they would have been beneficiaries of its dividend payments over the years, which would have reduced their holding cost.
Former LTAT CEO Tan Sri Che Lodin Wok Kamaruddin has a 1.48% stake in the company. Lodin stepped down as managing director of Boustead in November 2018 at the age of 69, in an early mutual termination of his service agreement that was slated to run until Dec 31, 2018.
His stint as managing director of Boustead was a long one, spanning 27 years, from 1991 to 2018, and came about because he was CEO of LTAT from 1985 to September 2018. In fact, from 2010 to his departure from Boustead, he was not only managing director but also deputy chairman of the company.
Lodin did not reply to a message requesting his views on the LTAT offer for Boustead. He also has a 0.45% stake, or 5.85 million shares, in Boustead's 51.85% unit Pharmaniaga Bhd; 0.33%, or 831,000 shares, in Boustead's 64.99% unit Boustead Heavy Industries Corp Bhd; and 0.59%, or 13.2 million shares, in Boustead Plantations Bhd, which is 57.42% controlled by Boustead (see chart on its list of assets).
Other Boustead shareholders include Kong Goon Khing (1.6%), Rajesh Singh Bhinder (1.23%) and fund management outfit icapital.biz Bhd (0.6%). It is not clear how they view LTAT's 85.5 sen offer.
LTAT is not looking to keep Boustead as a publicly traded entity and will not maintain any shortfall in the public spread requirement of 25%. If it manages to control 90% of the company, the trading of Boustead shares will be suspended.
If LTAT manages to acquire 90% of the remaining 40.58% shareholding (equivalent to 36.52% equity interest), it will nudge its stake to 95.95%. This will allow it to compulsorily acquire the remaining shares in the company. That means it will take more than 4.05% shareholding to prevent the privatisation of Boustead.
LTAT CEO Datuk Ahmad Nazim Abd Rahman tells The Edge that he is not exactly sure what the fund's next course of action will be if the acceptance level for its 85.5 sen offer is low. "There is no plan B yet," he says, indicating how important this privatisation is to LTAT.
But will the other shareholders accept the offer?