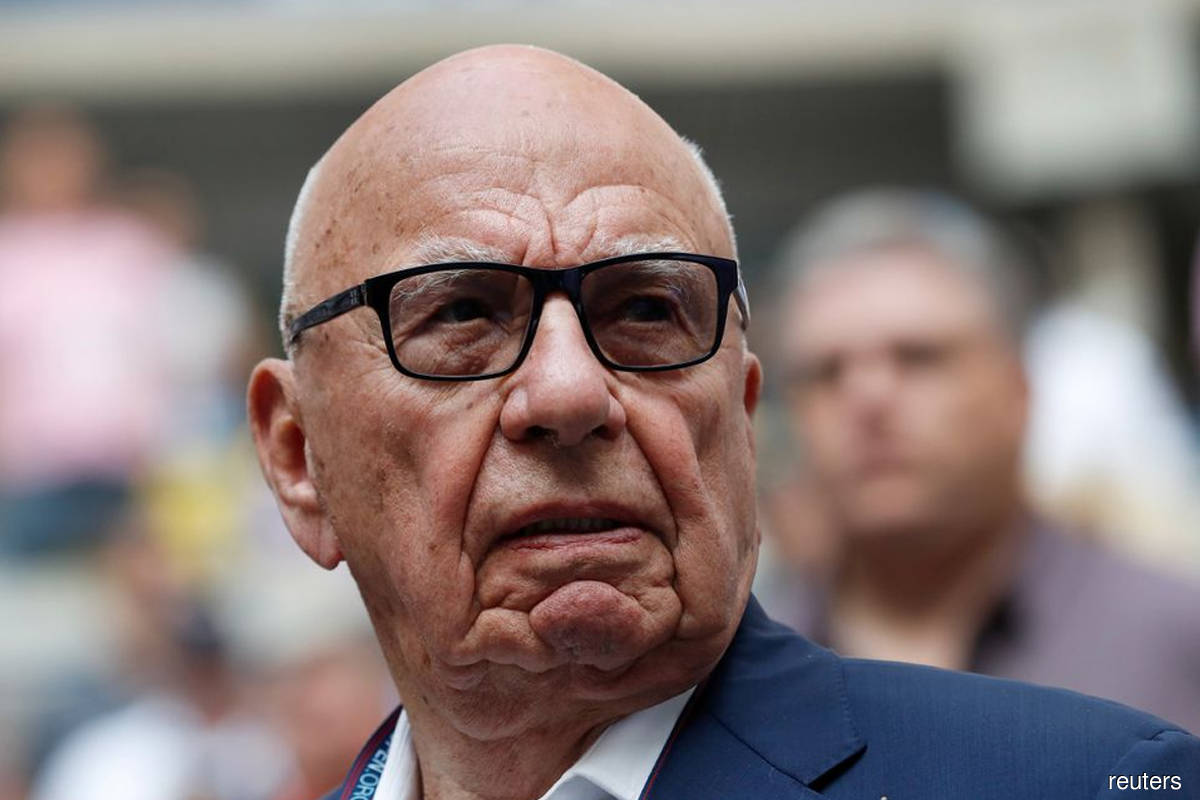 (Feb 28): Fox Corp. Chairman Rupert Murdoch testified that Fox News's popular commentators "endorsed" Donald Trump's conspiracy theory about the 2020 presidential election, even though Murdoch said he doubted the claim, according to a filing in a defamation lawsuit.
"Some of our commentators were endorsing it," Murdoch said while being questioned under oath in a US$1.6 billion suit by Dominion Voting Systems Inc., according to excerpts included in a court filing Monday.
"About the endorsement of a stolen election?" a lawyer asked.
"Yes," Murdoch said. "They endorsed."
Fox News is accused of helping to promote false claims that the voting-machine maker flipped millions of votes away from Trump. Murdoch's testimony was disclosed by Dominion in its fight against a request by Fox to get a judge to throw out the lawsuit.
Murdoch testified that he seriously doubted Trump's conspiracy theory right away.
"It is fair to say you seriously doubted any claim of massive election fraud?" Murdoch was asked by a Dominion lawyer.
"Oh, yes," Murdoch said.
"And you seriously doubted it from the very beginning?" he was asked.
"Yes," Murdoch replied. "I mean, we thought everything was on the up-and-up. I think that was shown when we announced Arizona."
Even so, Fox News went on to report on the conspiracy theory for weeks after the election, repeatedly hosting its biggest proponents, former Trump campaign lawyer Sidney Powell and longtime Trump attorney Rudy Giuliani, among others.
Fox has urged the judge to rule against Dominion without a trial, arguing the voting-machine maker failed to make its case.
On Monday, the media giant criticized Dominion's filing as an attempt to "generate headlines" rather than put forth valid legal arguments.
"Their summary judgment motion took an extreme, unsupported view of defamation law that would prevent journalists from basic reporting and their efforts to publicly smear FOX for covering and commenting on allegations by a sitting President of the United States should be recognized for what it is: a blatant violation of the First Amendment," Fox said.
Dominion said the case should proceed. "Fox asks the Court to hold that it has no legal responsibility whatsoever for broadcasting even the most horrible allegations that it knows to be false, as long as they are 'newsworthy,'" the voting-machine maker said in the filing.
The case is Dominion Voting Systems v. Fox Corp., No. N21C-11-082 EMD CCLD, Delaware Superior Court (Wilmington).