This article first appeared in The Edge Malaysia Weekly, on February 27, 2023 - March 05, 2023.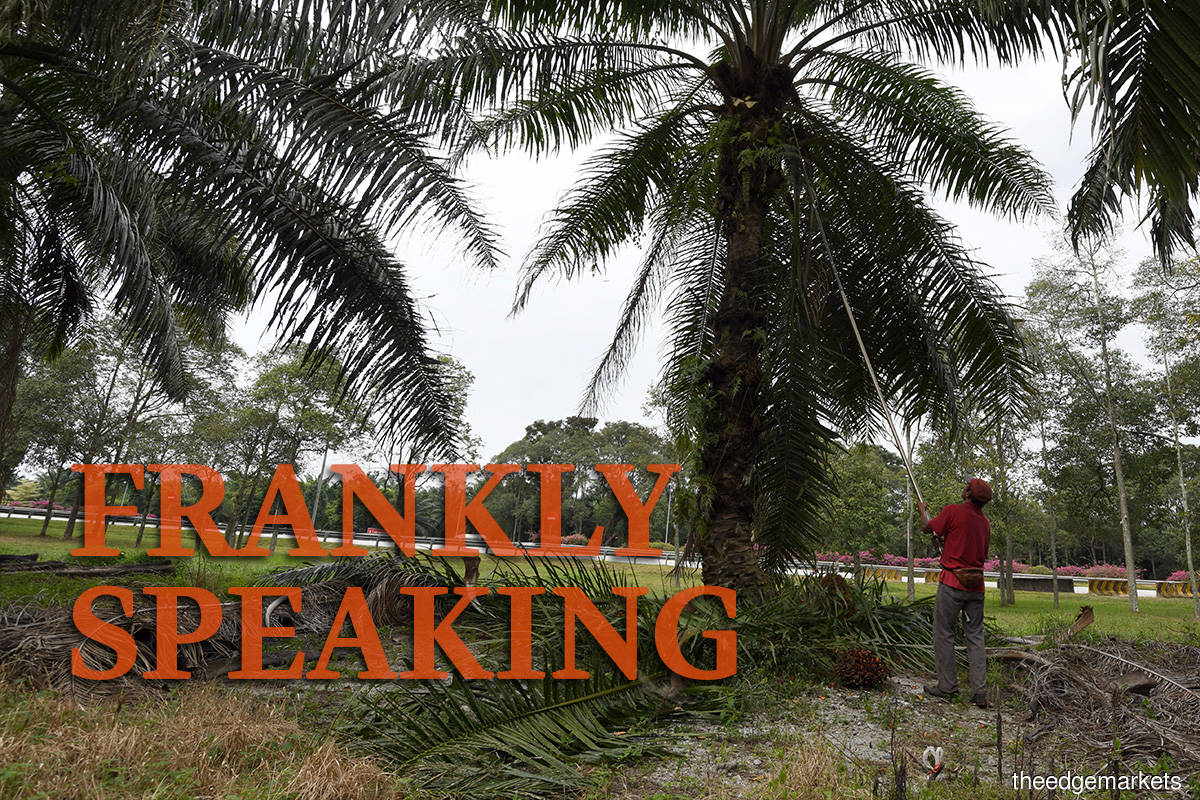 It came as quite a shock last week when the government announced that the Federal Land Development Authority (FELDA) had initiated fresh arbitration against Tan Sri Peter Sondakh's Rajawali Group to exercise a put option to sell its 37% stake in PT Eagle High Plantations Tbk back to the Indonesian group, after losing in an earlier round of arbitration.
FELDA acquired the non-controlling 37% stake in Eagle High in 2017 from Rajawa li by forking out an exorbitant US$505.4 million — about RM2.26 billion then — on the promise that Eagle High would secure some form of Roundtable on Sustainable Palm Oil (RSPO) certification.
In January 2019, FELDA issued its first put option notice on grounds that the Rajawali Group had failed to secure the RSPO certification in the stipulated 30 months. This, however, was disputed by the Indonesian group, which initiated the first round of arbitration proceedings to block FELDA from exercising the option.
The mantra back then was that FELDA had more or less given out a loan and would get back its principal with 6% interest per annum if it exercised the option by May 11, 2022.
There was never a doubt that FELDA would win the arbitration, and the question often veered off to whether Sondakh and the Rajawali Group could fork out the RM2.26 billion to FELDA.
But the results of the first round of arbitration were in Rajawali Group's favour, according to Minister in the Prime Minister's Department (Law and Institutional Reform) Datuk Seri Azalina Othman Said in a parliamentary written reply last Thursday. FELDA then made a second attempt to exercise the put option on May 11 last year, which the Rajawali Group is again disputing.
While it is good that the current government continues to pursue the matter and initiated a fresh round of arbitration proceedings last month, details such as why FELDA lost in the first round of arbitration should also be made known.
This acquisition by FELDA, which has hogged the spotlight for all the wrong reasons over the past five years, needs to be unwound, with the circumstances behind the purchase made public.
Based on Eagle High's closing price last Friday, its market capitalisation stood at US$138.6 million, meaning FELDA's 37% stake currently has a market value of US$51.3 million — about 10% of the US$505.4 million it paid for the stake in 2017. Surely we cannot take this lying down?
And it's not like FELDA is flush with cash, but quite the opposite.