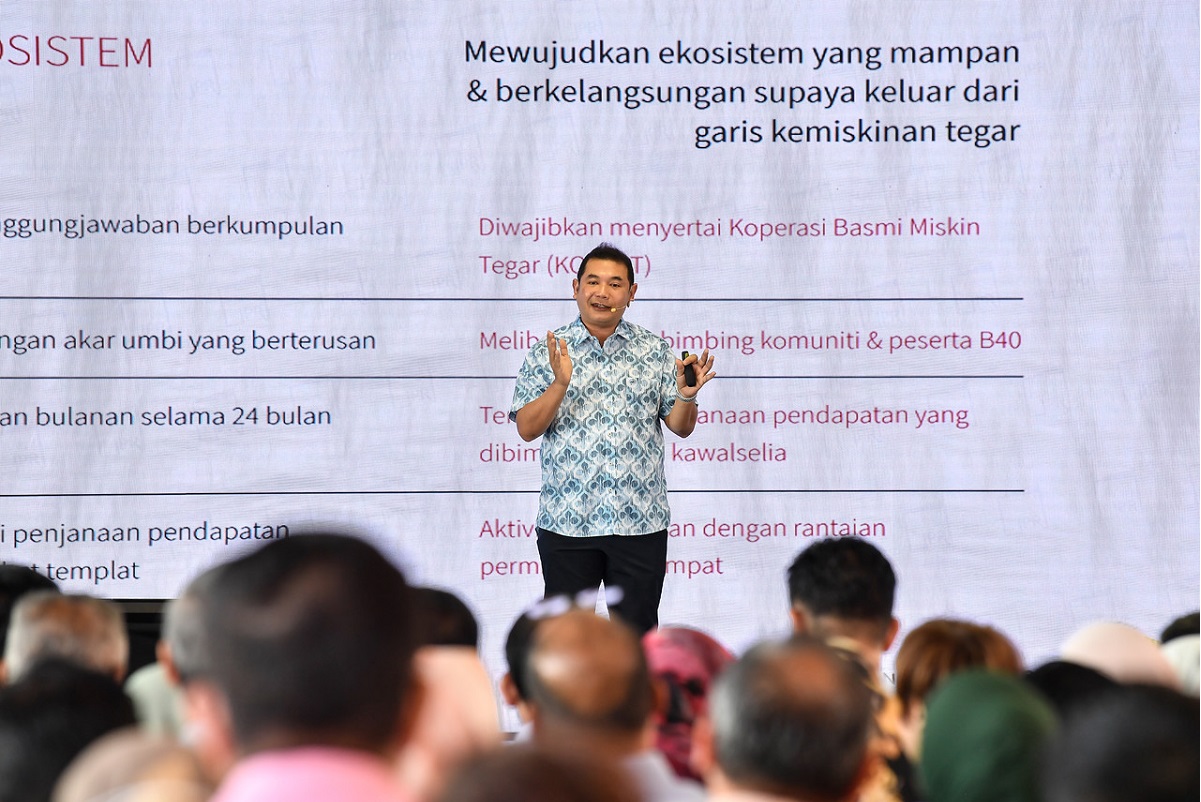 KUALA LUMPUR (Feb 26): The People's Income Initiative (IPR) that was launched by the government on Sunday is aimed at increasing the income of the hardcore poor and B40 group to at least RM2,000 a month, said Economy Minister Rafizi Ramli.
Rafizi said the IPR programme would leverage the public and private sectors as well as the community to spur economic growth at the grassroots level through a collaborative effort involving the government, people and strategic partners.
"The RM2,000 target set for the IPR is the minimum targetted income. Farmers for example will start enjoying the fruits of their labour only when they make their first harvest, but while waiting for the harvest, the government will provide a monthly allowance of RM500.
"All these assistance to be provided have been calculated for 24 months, including preparing land for cultivation, infrastructure, training and facilities," said Rafizi after launching the IPR here on Sunday.
The IPR initiative will involve three main segments — Agro Entrepreneur Initiative (Intan), Food Entrepreneur Initiative (Insan) and Services Operator Initiative (Ikhsan) — aimed at overcoming the people's daily economic problems like shortage of agriculture products, high price of ready-to-eat foodstuff and difficulties securing workers for certain sectors.
Under the Intan initiative, the government will open up 800 acres (323.7ha) of federal government land to offer an opportunity to be involved in agricultural activities and to focus on crops that have a high volume of trade and demand.
The land area will be expanded to 5,000 acres (2,023.4ha) through a collaboration with state governments.
"I am confident state governments will welcome the initiative because apart from overcoming the problem of shortage in food and agriculture products, it will also provide job opportunities in their respective states and avoid people migrating to other states or towns in search of jobs.
"...I will, therefore, meet each and every menteri besar to seek their cooperation to allocate state government land that can be used for the programme," he said.