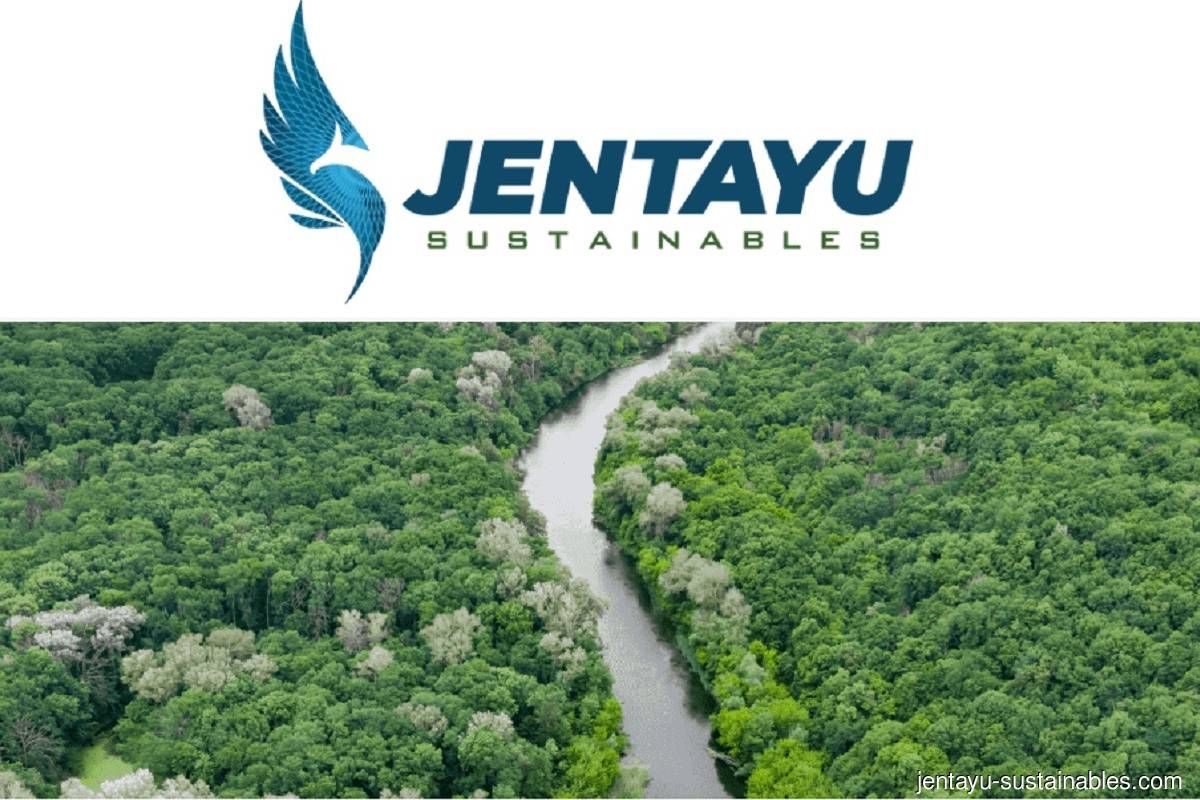 KUALA LUMPUR (Feb 22): Jentayu Sustainables Bhd, which swung into the red in its second financial quarter, has appointed KPMG PLT as the group's statutory auditors, effective March 8, 2023.
"This change demonstrates the group's commitment to good governance and supporting its venture into the sustainable energy business. Jentayu Sustainables is confident that KPMG PLT's expertise and experience will assist the group in achieving its transformation objectives," the group said in a statement on Wednesday (Feb 22).
The group has also established a Board Investment Committee comprising independent directors, to enhance its decision-making process and ensure investments are aligned with its sustainability goals.
A separate filing to Bursa Malaysia showed Jentayu posted a net loss of RM3.71 million for the second quarter ended Dec 31, 2022 (2QFY2023) from a net profit of RM59.93 million a year prior due to disposal of investment property of RM64.57 million in 2QFY2022.  
Its operating loss narrowed quarter-on-quarter to RM3.7 million from RM4.8 million.  
Revenue fell to RM17.96 million in 2QFY2023 from RM34.28 million a year prior due to revenue recognition from the Coara Marang project in 2QFY2022. The plant reached its commercial operations date (COD) on Sept 17, 2022. The group recorded an improved gross profit of RM1.94 million against RM920,000 in the same quarter a year prior, marking a significant improvement from 3% to 11%.
For the six-month period ended Dec 31, 2022, Jentayu's net profit plunged to RM7.41 million from RM57.29 million a year prior. Revenue dropped to RM24.05 million from RM40.4 million.
According to Jentayu, with Telekosang Hydro One's recent successful completion of all prerequisite tests for COD, it is well positioned to expand its business footprint and ventures, domestically and regionally.
Jentayu executive chairman Datuk Beroz Nikmal Mirdin said, "The establishment of a Board Investment Committee will reinforce our commitment to good governance, enhance our due process of making sound investment decisions, and improve transparency and accountability. We are confident that this committee will play a critical role in scaling up our business quickly and firmly, both organically and inorganically, as we continue to pursue sustainable growth in Malaysia and beyond."
The board of directors is optimistic about positive contributions from Telekosang Hydro and Jentayu Solar upon the completion of their acquisitions, which are expected later this year.
The board said its next landmark project, Project Oriole, a 170MW run-of-river hydropower scheme, comprising five powerhouses in the Padas and Maligan rivers of Sabah is ongoing.
The group has invested over RM50 million into the venture, having completed a 90km access road and other pre-development conditions required in order to secure the power purchase agreement, which is targeted to be signed by the third quarter of this year.