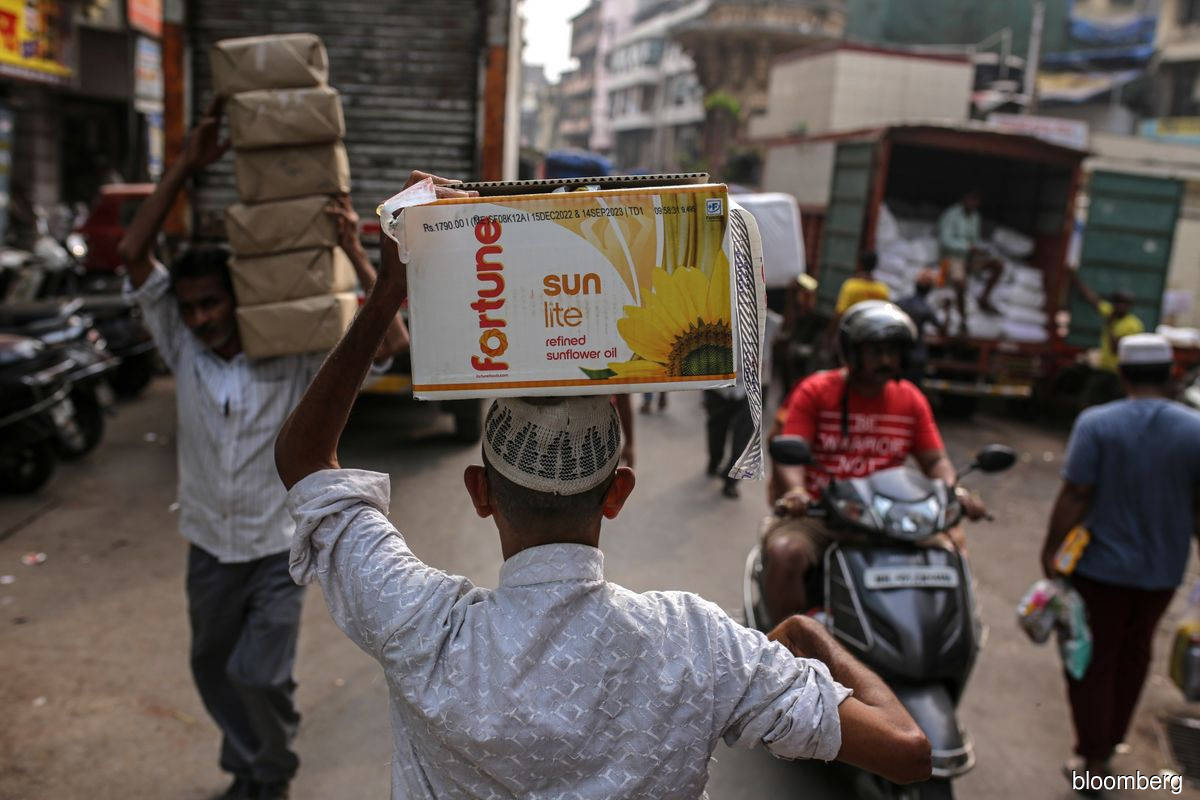 (Feb 14): Dabur India Ltd, a major consumer goods maker controlled by the billionaire Burman family, is scouting for acquisitions at home and in Southeast Asia as it works to establish its presence in a new overseas market amid heated domestic competition.
On the back of its US$71 million purchase of spice producer Badshah Masala Pvt Ltd in October, the 139-year-old firm, which sells traditional Ayurvedic medicine and herbal products including toothpaste and shampoo, is evaluating other targets in health, food and personal care in those markets, chief executive officer Mohit Malhotra said.
"There are a lot of opportunities," Malhotra, 53, said in an interview at Dabur's headquarters in the New Delhi satellite city of Ghaziabad. "The valuations as relative to what they were in the past have become more reasonable now." He declined to name any brands or firms on his radar.
The expansion comes as Dabur faces intensifying competition from deep-pocketed rivals — including global consumer titan Unilever plc — which are swooping in on upstart Indian brands. Powerful Indian conglomerates led by two of Asia's richest men, Mukesh Ambani and Gautam Adani, also have ambitious plans to scale up in the household retail space, while Tata Consumer Products Ltd is looking to bulk up its portfolio through acquisitions.
Last year, Hindustan Unilever Ltd purchased wellness brand Zywie Ventures Pvt and a minority stake in health supplement maker Nutritionalab Pvt, while Adani Wilmar Ltd made acquisitions including the Kohinoor ready-made curries and rice label from McCormick Switzerland.
At home, Dabur has also been struggling with elevated inflation that has eaten into the spending power of Indians, particularly in the country's rural hinterland, where the company makes half its sales.
'Very volatile'
Dabur, which already sells products in more than 120 countries, is also looking at deals to help gain a foothold in Southeast Asia.
"Southeast Asia is where we are not present, our competitors are all present in Southeast Asia," Malhotra said. "The immediate environment is very volatile with currencies playing havoc, I think once this settles down, then we might look at some inorganic opportunity."
While Reserve Bank of India governor Shaktikanta Das said last week that demand in rural India was showing signs of improvement, Malhotra said inflation — above the central bank's target of 6% for much of the past year — continues to be "pinching the business big time."
His concerns echo those expressed by Sanjiv Mehta, the CEO of Unilever's Indian arm, who last month warned that volumes in rural India still have a "long way to go" before fully recovering.
Dabur's earnings have likewise been impacted, with net income falling 5.4% in the last quarter, missing analyst estimates as its costs rose and operating margin declined. The company's shares have retreated 5.2% so far this year.
"The business environment in India continues to be pretty challenging," Malhotra said. "The next quarter is also going to be pretty tough, so we don't see inflation actually getting tame — but next year going forward things will become a little better."