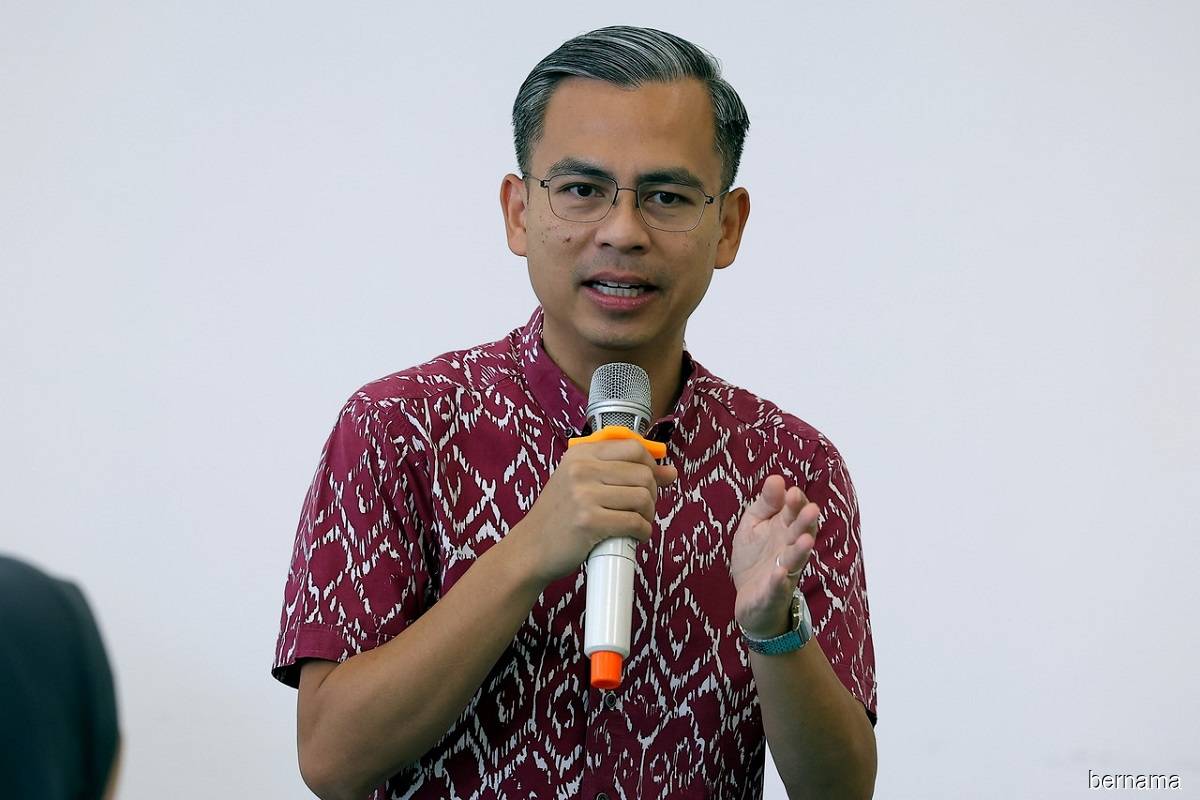 KUALA LUMPUR (Feb 5): The Fixed Internet Broadband Unity Package rate, announced by the government, only serves as a baseline for telecommunications companies in providing services to their customers, said Communications and Digital Minister Fahmi Fadzil.
He said his ministry always welcomed telecommunications companies to offer better internet services at lower rates, as appropriate.
"This is a policy announcement. It is up to the telecommunications companies if they want to give a better offer. However, for now, we are proposing RM69 a month as the baseline for fixed broadband, and RM5 a month for prepaid mobile internet.
"I hope telecommunications companies and broadband internet service providers will study the people's responses and provide better packages," he said after a meeting with Residensi Suria Pantai residents here on Sunday (Feb 5).
Recently, the government announced the Fixed Internet Broadband Unity Package for the B40 group, veterans, people with disabilities (PwDs) and senior citizens.
The internet service is provided with speeds up to 30 Mbps, along with unlimited data which costs only RM69 per month, with a 24-month subscription contract.
Fahmi had previously announced the Mobile Internet Prepaid Unity Data Plan at RM5 per month, which is available in the market starting this month.
Meanwhile, Fahmi, who is also the Lembah Pantai Member of Parliament, said that the government will also provide a database to facilitate telecommunications companies to make references and determine those who are eligible to enjoy the package.
He said that currently, the package, which is in line with the concept of Malaysia Madani, is targeted to help the B40 group, but telecommunications companies can also offer the facilities to the lower M40 group if there is a need.
"We are also expanding the facility (the Unity Package) to senior citizens, PwD and veterans, and I hope telecommunications companies will take into account the voices of the people and customers, and adjust their products to help the people at this time," he said.