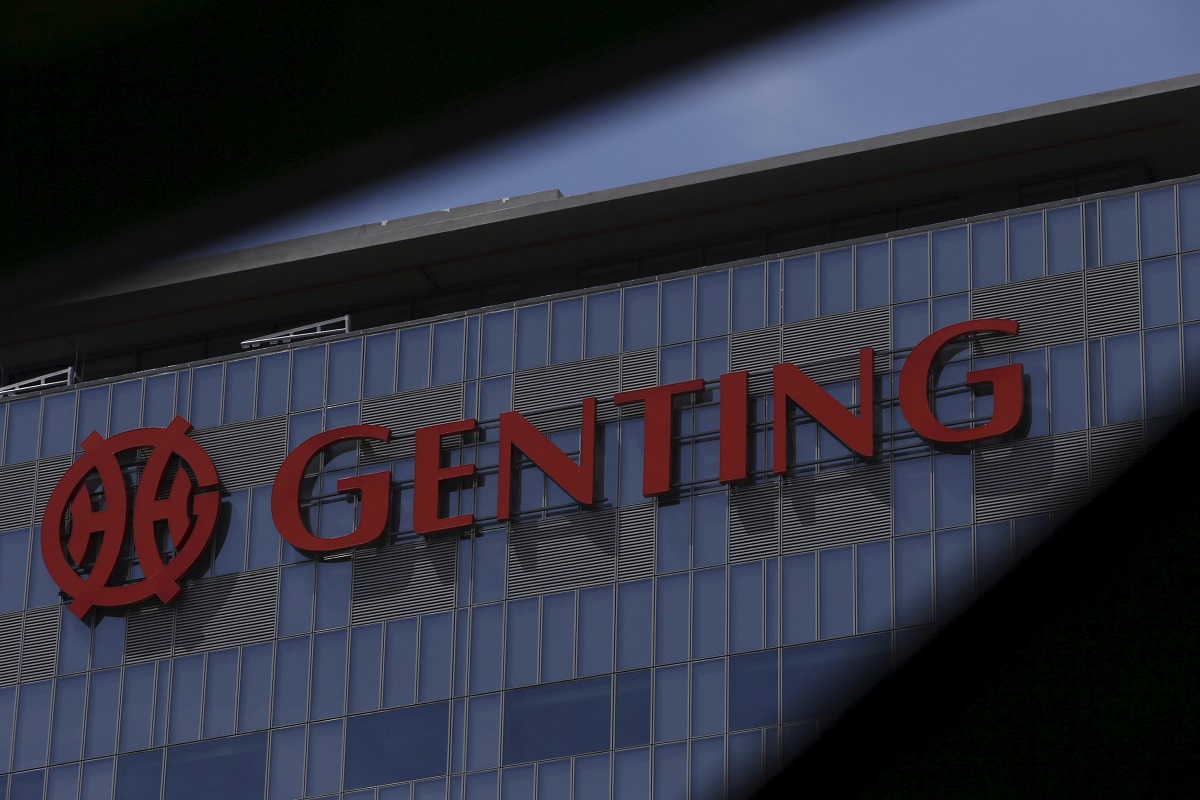 KUALA LUMPUR (Feb 1): Maybank Investment Bank Bhd (Maybank IB) said its target price (TP) for Genting Bhd could be raised to RM8.86 should Genting's 20%-owned TauRX Pharmaceuticals Ltd gain approval from the US Food and Drug Administration (FDA). 
In a note, Maybank IB said it will be a watershed year for TauRX as it will submit its lead Alzheimer's combating investigative drug, Hydromethylthionine Mesylate (HMTM), for the FDA's approval in the first quarter of 2023. 
"Should HMTM be approved, TauRX be ascribed US$15 billion valuation and assuming nil holding company discount, we estimate that our Genting Bhd SOP-based TP may be revised to RM8.86 which would translate into a whopping 79% upside potential," said Maybank IB, which currently has a "buy" call on the stock and increased its TP a tad to RM5.64 from RM5.59. 
Besides that, Maybank IB cut Genting's financial year 2023 (FY2023) estimated earnings by 9%. Based on its chart, it forecasted a RM1.68 billion core net profit for Genting in FY2023.
Maybank IB said the cut followed its cut in Resorts World Las Vegas (RWLV) earnings before interest, taxes, depreciation, and amortisation (Ebitda) to US$214.1 million from US$272.6 million. The firm said the drop in Ebitda was because RMLV continues to lag. However, Maybank IB maintained its forecasted RWLV FY2024 Ebitda at US$272.6 million.  
"Yet, there could be upside from RWNYC (Resorts World New York City) if it does win a downstate casino licence. Genting Malaysia Bhd's American operations pay circa 6% of revenue to Genting as licensing fees.  
"If RWNYC wins an aforesaid licence and generates US$500 million in incremental revenue, Genting Bhd may receive a nice US$30 million (RM127.3 million) in licensing fees," it said. 
Maybank IB raised Genting's FY2024 earnings forecast by 8%. Based on its chart, the research firm predicts a RM2.07 billion core net profit. It said the raise was because Genting is a good proxy to Genting Malaysia's and Genting Singapore Ltd's earnings recovery.  
Maybank IB forecasted Genting Malaysia to contribute RM1.2 billion and Genting Singapore RM1.1 billion to Genting's earnings this year. It also expects Genting Malaysia to contribute 33% and Genting Singapore 38% to its Genting SOP-based TP. 
"On that note, we raise our Genting FY2024 earnings by 8% to account for higher Genting Singapore earnings driven by the return of Chinese mass market gamblers then," it said. 
Genting engages in leisure and hospitality, oil palm plantations, property development, biotechnology, and oil and gas businesses.  
On Tuesday (Jan 31), Genting shares closed one sen lower at RM4.95, valuing the group at RM19.19 billion.