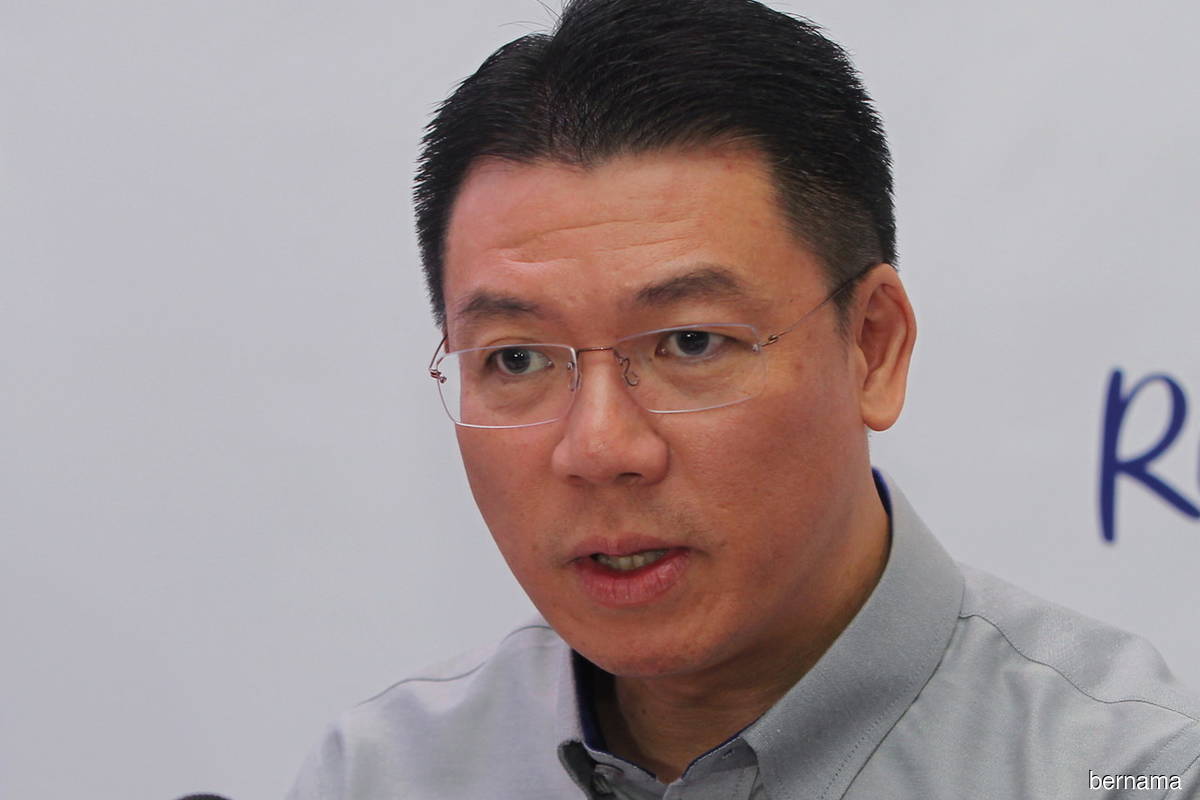 IPOH (Jan 28): The Ministry of Local Government Development will scrutinise every sick and abandoned housing project nationwide, to ensure the welfare and rights of buyers are protected.
Its Minister Nga Kor Ming said the ministry had established a special team led by his deputy, Akmal Nasrullah Mohd Nasir, and in a recent meeting created a "war room" to monitor the projects involved.
"We will take steps to ensure that sick projects can be revived, so that the welfare and rights of buyers are protected.
"The ministry has detected as many as 550 sick and abandoned projects across the country thus far, and we are in the process of identifying the problems with developers and contractors," he said at a press conference in conjunction with the handover of keys of Kepayang Ipoh Residency units, which was also attended by Perbadanan PR1MA Malaysia chief executive officer Datuk Seri Mohd Nazri Md Shariff here on Saturday (Jan 28).
Nga, who is also the Kepayang assemblyman, said the Kepayang Ipoh Residency, which consists of 252 apartment units, is one of the sick projects that had been successfully revived and completed, and it is equipped with facilities such as a multipurpose hall, kindergarten, surau, nursery and playground.
According to him, apart from the project, PR1MA also has 10 other projects in Perak, including Falim Residency, Kampung Paloh Residency, Meru Residency, and Bandar Baru Setia Awan Perdana Residency.
"In the first 100 days, KPKT (the Ministry of Local Government Development) aims to complete nearly 5,000 units of affordable housing, including this residency, and several in other states. We are confident that we can complete these yet-to-be-completed projects in this period," he said.
He said through agencies under the ministry, there are more than 90 affordable housing projects to date, covering 40,000 housing units, in Perak.
Earlier, there was also a ceremony for the signing of documents of understanding between PR1MA and Koperasi Co-opbank Pertama Malaysia Bhd for the CBP MyPR1MA Housing scheme, which provides home financing of up to 110%, with a rate as low as 3.85%, for property priced between RM250,000 and RM500,000 per unit.
The collaboration is part of efforts to support the ministry's initiative, under the Rumah Pertamaku scheme, to facilitate housing financing for people in need, where qualified PR1MA home buyers can own a home without having to make an advance payment, subject to terms and conditions.