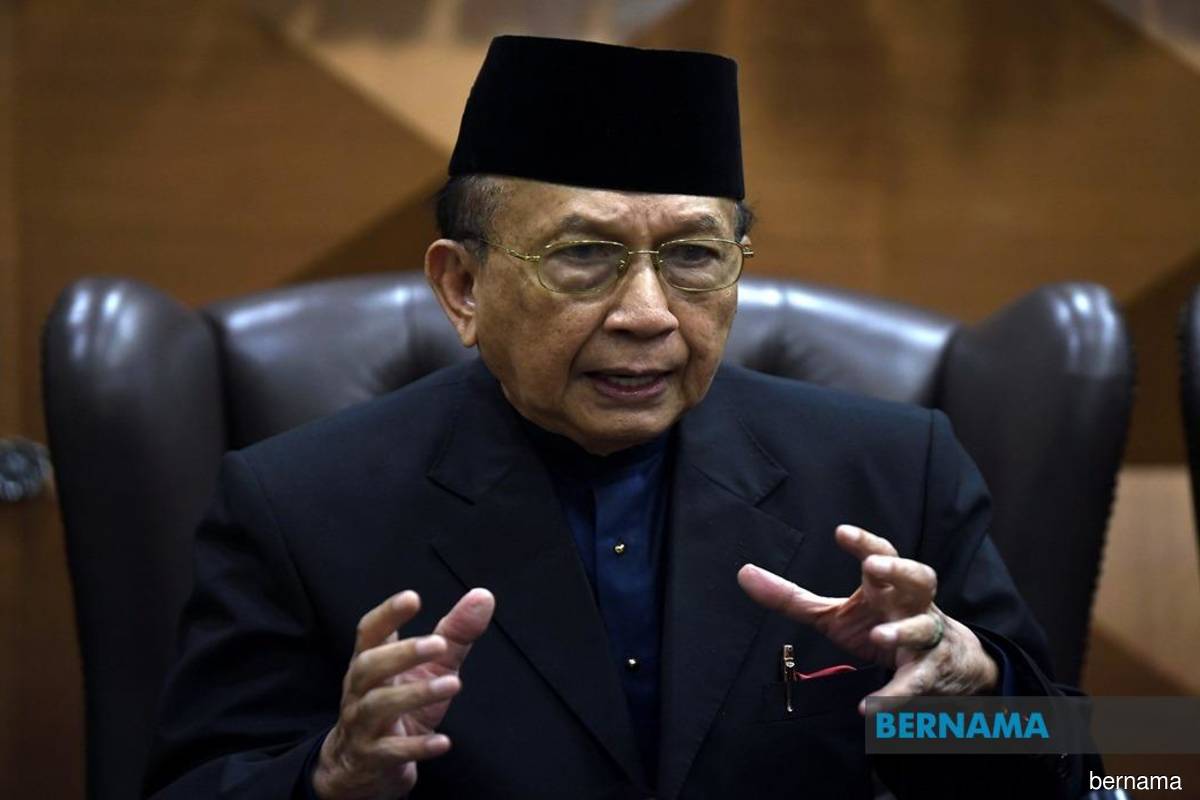 KUALA LUMPUR (Jan 25): Tabung Haji (TH) and intermediary banks have been urged to improve the security aspects of online banking, apart from tightening the conditions for online withdrawals, following fraud where pilgrimage funds linked to conventional bank accounts of victims have been targeted.
Dewan Negara president Tan Sri Dr Rais Yatim in a statement on Wednesday (Jan 25) said the move would be in line with the measures implemented by Permodalan Nasional Bhd (PNB) for dealings in Amanah Saham Bumiputera.
He said this was among matters that were decided in the joint meeting between the Select Committee on the People's Wellbeing and TH, chaired by him on Wednesday.
Rais said TH had informed during the meeting that the total amount of losses incurred due to scammers involving the pilgrimage fund so far amounted to RM1,961,430 through various banking institutions.
He said the meeting also decided that the intermediary banks should prepare a report on the reimbursements given to victims of fraud, especially those related to TH, so that the issue could be monitored.
"(The meeting) decided that all the actions and decisions of this committee meeting should be proposed in the next Dewan Negara session, so that the issues and problems faced by the people receive due attention," he said.
He said the meeting was held out of a sense of responsibility of the Senate — especially the Select Committee — to complaints of online fraud by the community, in particular those related to TH.
"It is suggested that responsibility should be taken by banks that act as intermediaries in TH affairs because savings withdrawals are done using conventional banking mediums and not through TH itself," he added.
Among other committee members present at the meeting were Senate deputy president Senator Datuk Seri Dr Mohamad Ali Mohamad, Senator Datuk Ras Adiba Radzi, Senator Datuk Paul Igai, Senator Datuk Dr Ahmad Azam Hamzah, Senator Muhammad Zahid Md Arip and Senator Datuk Seri Zurainah Musa.
TH, meanwhile, was represented by its chief executive officer Datuk Seri Ambrin Awaluddin, operations executive director Mohamed Ameen Abdul Wahab, corporate communications general manager Ahmad Shahriman Johari and senior manager Affandi Abdullah.