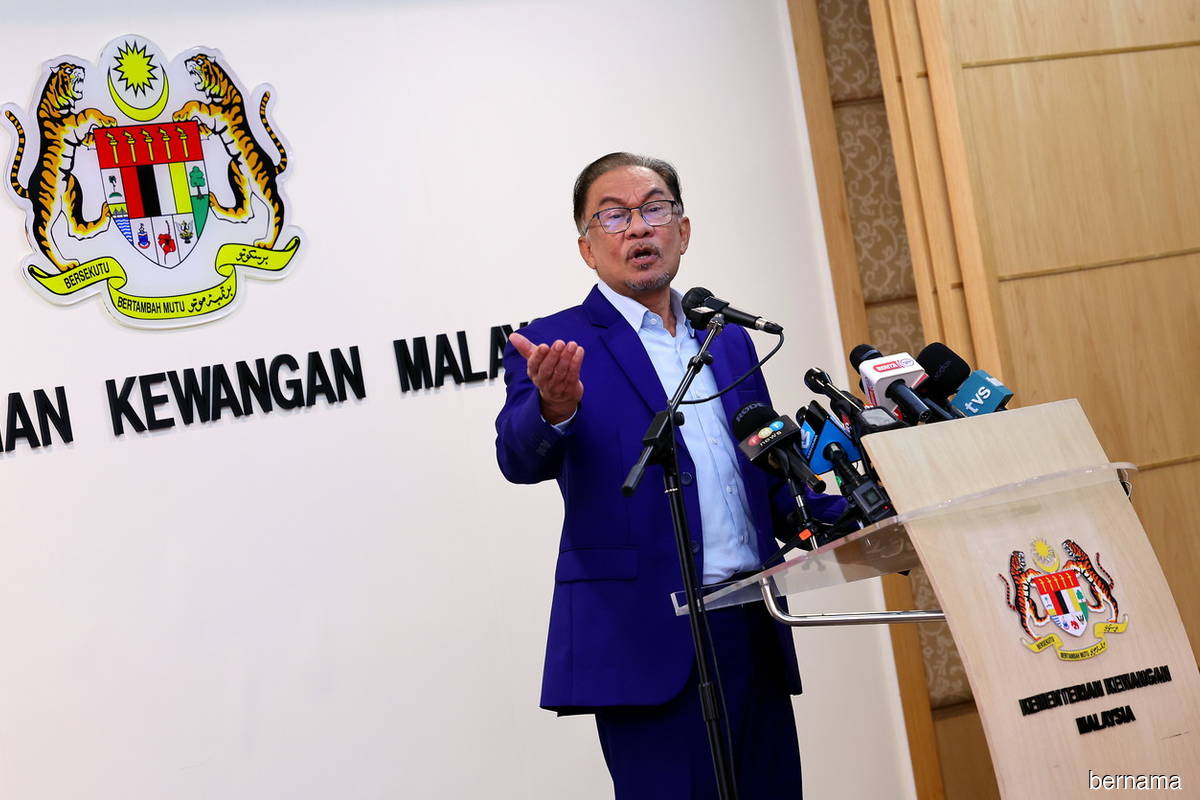 BANDAR SERI BEGAWAN (Jan 25): Prime Minister Datuk Seri Anwar Ibrahim has assured that Budget 2023, which will be presented again next month, will meet the needs of every class of people and community group.
Anwar, who is also the finance minister, said the contents of Budget 2023 are still being fine-tuned, but the Government under his administration will not sideline any party.
"It's not ready yet (Budget 2023). This is the problem. Sarawak is asking for allocations, and Sabah is also asking for allocations.
"Under my administration, the M40 (middle 40% income group) would not be marginalised. The B40 (bottom 40%) is important, but we will also pay attention to the M40," he told the Malaysian media at the end of a two-day visit here on Wednesday (Jan 25).
Also present were Sarawak Premier Tan Sri Abang Johari Openg, Sabah Chief Minister Datuk Seri Hajiji Noor and Foreign Minister Datuk Seri Dr Zambry Abdul Kadir.
Budget 2023 will be presented again in Parliament on Feb 24.
Anwar was previously reported as saying that Budget 2023 that will be presented again will not be bound by what was presented by the previous government.
However, he said, the recommendations made in the previous budget will still be taken into account in the new Budget 2023.