This article first appeared in City & Country, The Edge Malaysia Weekly, on January 16, 2023 - January 22, 2023.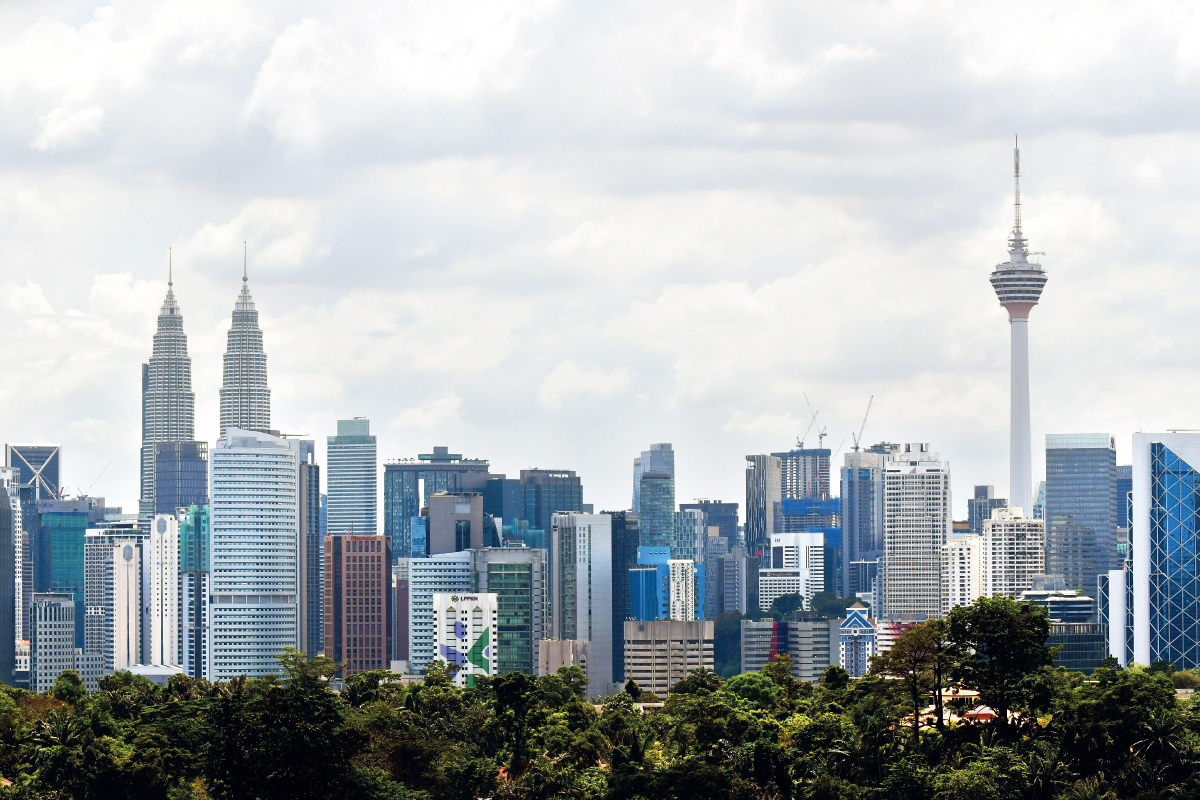 Even as the post-pandemic recovery in the global economy continues, the surging inflation that has come with it has complicated the global market outlook. Exacerbated by the conflict in Ukraine, global inflation in 2022 — which is expected at over 8% — is the highest since 1996.
As most central banks in Asia-Pacific turn the screws on monetary policy to stave off inflation, growth is expected to be inevitably slow, says Knight Frank Research in its Asia-Pacific Outlook report entitled "2023: Pivoting Towards Opportunities" in December 2022. According to the report, the region's interest rates in 2023 are expected to approach multi-year highs. Real estate markets in the region will also weather a period of transition as occupiers and investors review their strategies in a rapidly evolving environment.
Nonetheless, Malaysia's interest rates are expected to remain among the lowest in the region in 2023, at 2.75% to 3%, according to Knight Frank Research. Other markets in the region that are expected to have lower interest rates this year are Taiwan (1.75% to 1.9%) and Japan (-0.1%).
Meanwhile, the countries/markets with a higher interest rate forecast in 2023 are India (6.25% to 6.4%), the Philippines (5.75% to 6%), Hong Kong SAR (5.25% to 6%), Vietnam (5% to 6.5%) and Indonesia (5% to 5.5%).
With rising mortgage rates and high inflation, the research firm foresees a dampening of the property market, especially the residential subsector. In addition, owing to global headwinds such as high interest rates and inflation for a longer period as well as geopolitical tensions, businesses are expected to keep cost and capital expenditure in check and put expansion plans on hold, which indirectly puts downward pressure on office rents and vacancies.
The industrial subsector, the star of the real estate market in the past two years, will see a slower growth in terms of transaction and price, owing to recessionary fears and the normalisation of the e-commerce boom. Knight Frank Research deems, however, that good-quality assets will still be in high demand. The subsector is expected to be supported by the growing healthcare and life science-related sectors.
Nevertheless, in every crisis lies opportunity. The research firm believes the high interest rate in Asia-Pacific gives Asian property investors an option to look at other international markets, especially those with high transparent ownership schemes and good price growth prospects.
Price corrections 
The residential subsector in Asia-Pacific is feeling the pinch from rising mortgage rates. While the market has yet to experience any notable corrections, homebuyers are finally taking a breather by adopting a wait-and-see attitude amid rising mortgage rates and an elevated inflationary environment.
Knight Frank Research says the rise in interest rate expectations means a price reversal will be widespread across several key markets in the region. In fact, the correction in home prices is already reflected in slower residential sales volumes, given that markets such as Hong Kong SAR and Australia have seen their residential sales volumes fall 21.7% and 15.7% quarter on quarter respectively in 3Q2022.
Nonetheless, some cities that outperformed continued to record a positive growth in volume, such as Shanghai (+218.5% q-o-q), Tokyo (+13.9% q-o-q) and Kuala Lumpur (+3.6% q-o-q).
"In Southeast Asia where economic recovery is modest post-Covid, [residential property] price stability has been challenging, although declines have also moderated. Malaysia, the laggard in 2022, is seeing more optimism in the year ahead, as developers are expecting prices to pick up, hence withholding inventory pending price increases," Knight Frank Research says in the report.
Meanwhile, 17 out of 24 cities tracked by Knight Frank Research registered positive annual price growth in 3Q2022, a slight drop from 19 cities in 2Q2022. Average price growth for the region also decreased from 5.7% to 2.8% year on year (y-o-y), a confirmation that the housing market in the region has started to cool down after the pandemic boom.
"With rates not expected to come down anytime soon, [however,] coupled with recessionary fears and the rising cost of living, markets are entering a standoff phase between buyers and sellers, the extent of which will vary significantly across the region. Much is dependent on where in their property cycle each market currently sits," the research firm says.
Knight Frank Research also highlights that the residential subsector's price correction is unlikely to be of the same magnitude as previous downturns for two key reasons. First, throughout the pandemic, supply chain disruptions, weather events and a labour crunch gave rise to significantly higher construction costs that are likely to be passed on to end-users, where buyers will have to fork out more for new purchases unless developers absorb the unexpected costs.
Second, the labour markets have been tight across the region, and unemployment rates are now significantly below the historical average. The low unemployment rate indicates that potential sellers have holding power even amid economic headwinds. This will provide a cushion to prevent a steep fall in housing prices should the economic outlook deteriorate further.
While the prospects of the general residential market in Asia-Pacific are uncertain, the prime residential segment — in which buyers are less sensitive to rate hikes and rising borrowing costs — will continue to thrive, because of wealth preservation by high-net-worth individuals (HNWIs).
"Safe haven requirements will support HNWIs' demand for prime properties in gateway markets such as the US, the UK, Monaco and Switzerland. Singapore is also highly sought after by Greater China buyers, owing to its reputation as a safe haven and a growing Asia-Pacific hub for business and finance," says Knight Frank Research. 
The research firm also believes the resumption of travel will bring back Asian buyers and investors, who continue to show strong interest in international gateway markets. Despite a tightening of lending regulations on home loans and an increase in foreign investment taxes and stamp duty, international investors still find these markets relatively reliable and resilient in times of uncertainty.
Knight Frank Research highlighted three Asia-Pacific markets to watch: Singapore, Bengaluru in India and Tokyo in Japan (see infographic).
Outlook for the market
Prior to the acceleration of mortgage rates, authorities around the region implemented macroprudential policies to rein in housing prices. The current deceleration reflects the success of some of the early policy measures, rather than a sign that demand is waning.
Knight Frank Research says: "Asia-Pacific has been and will continue to be a global engine of growth in this decade and, possibly, beyond. The long-term structural tailwinds are attractive to long-term investors. Multinational companies are setting up bases in emerging markets, attracted by its favourable demographics and growing middle class. This bodes well for the residential segment, which will continue to remain broadly characterised by strong latent demand, underpinned by robust home ownership aspirations, and constrained supply." 
The firm also believes households will need to dig a little deeper to get around their finances with higher mortgage rates and elevated inflation in the next 12 to 18 months. However, the depth of a correction will remain manageable. Demand for residential investments in key safe haven markets will remain supportive of prices. Labour markets will also remain resilient with little evidence of forced sellers.
Meanwhile, second homes/holiday homes and investment properties could be more vulnerable to rising mortgage rates and recession, given the discretionary nature of such purchases. Higher mortgage rates could also erode rental returns, putting pressure on investors with limited holding power.
"We also expect cross-border residential demand to climb throughout 2023. Although it is unlikely to reach the level seen pre-Covid, demand will still be significantly higher than that during the pandemic between 2020 and 2022. A recovery in market conditions is also on the cards once inflation is under control and rates can fall potentially around late 2023," Knight Frank Research says.