This article first appeared in The Edge Malaysia Weekly, on January 16, 2023 - January 22, 2023.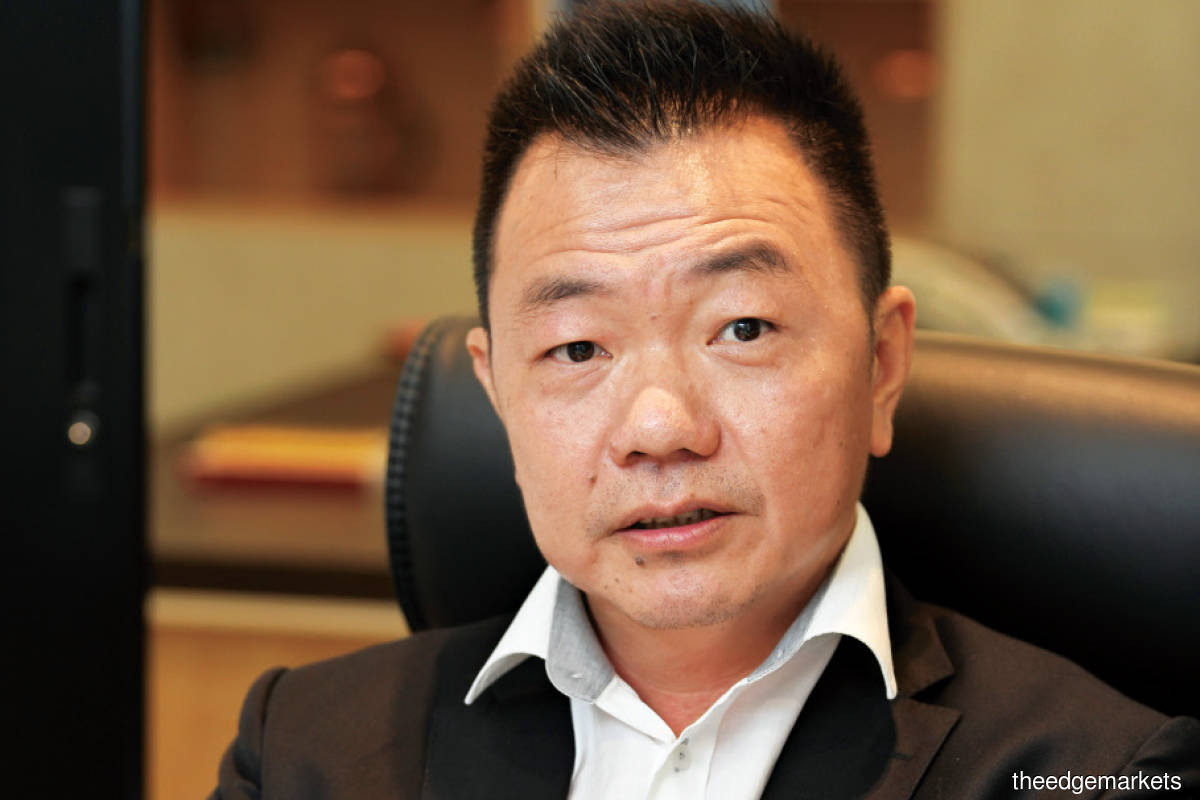 A common misconception people have about the pawnbroking business is that it performs well during tough times and badly during good times. But Pappajack Holdings Bhd group managing director and CEO Lim Boon Hua tells The Edge that the group, which offers pawnbroking services, does well in good times too.
"Our financial results were good in 2020 because of the injection of shareholders' funds in 2019. Then, in 2021, revenue fell as borrowers received cash aid such as the Bantuan Prihatin Nasional from the government as well as the special one-off Employees Provident Fund (EPF) withdrawals, which boosted the market with cash flow.
"We believe the outlook for 2023 and 2024 will be good because MSMEs (micro, small and medium enterprises) are growing their businesses now that the economy has ­reopened. The pawnbroking business does well during both tough times (as people need cash to survive) and good times (as owners of MSMEs need cash to grow their businesses)," he explains.
Recall that long lines were seen at pawn shops when Covid-19 restrictions were eased at the end of the first Movement Control Order in 2020. Lim explains that this was because borrowers were queuing to redeem their pledges, service their loans or pawn items as pawnbrokers were closed during the first MCO.
With higher interest rates and government aid or EPF withdrawals spent, Pappajack also saw a pickup in its business.
While there may be negative connotations associated with pawnbroking services, Pappajack sees itself as being in a unique position given its corporate structure. Furthermore, its flotation exercise last year has raised its profile while lending credibility to the money lender.
Pappajack, which debuted on the ACE Market of Bursa Malaysia last April, is the first — and only — licensed pawnbroking group on the bourse.
With an initial public offering price of 30 sen per share, the exercise raised RM50.1 million, of which RM27.08 million was allocated as capital for Pappajack's then 20 pawnbroking outlets, RM19.22 million on funding the expansion of pawnbroking outlets and the remaining RM3.8 million, for listing expenses.
It now has 30 pawnbroking outlets — all in Peninsular Malaysia. Each outlet operates as a subsidiary with its own pawnbroking licence from the Ministry of Local Government Development (KPKT).
Pappajack's pawn shops, most of which are situated next to banks for visibility and accessibility, accept gold and luxury watches as pledges, offering up to 90% and 80% of the spot value for the respective items.
Each pawn ticket is valid for six months, and expired tickets can be renewed. Customers who can only serve the interest amount (repawn) do not pay the principal sum and are issued a ticket for another six months.
"We offer up to RM10,000 per ticket, with the average ticket valued at between RM2,000 and RM3,000. The pledges of customers who don't return upon the expiry of the ticket or who don't have any extensions to redeem or repawn are then auctioned publicly. We will bid for the items and sell them to gold bullion companies. This is how we recoup cash from defaults, therefore our risk is quite low. Up to 99% of our portfolio comprises gold jewellery, with watches making up the balance," says Lim.
He explains that the monthly interest rate of up to 2% per pledge is the main revenue contributor to the group. The average rate per month works out to 1.5%.
The maximum interest allowed by KPKT is 2%.
For the third quarter ended Sept 30 (3QFY2022), Pappajack reported a net profit of RM3.67 million, on the back of RM19.6 million in revenue. Cumulative net profit for the first nine months of the year came in at RM6.2 million against revenue of RM49.7 million.
There is no published financials for the preceding period for comparison.
Revenue generated from pawnbroking interest charges contributed up to 38.6% of the group's total revenue, while sales of unredeemed or bid pledges made up the balance 61.3%.
Segment gross profit from pawnbroking made up 93.4% of the total for the period, while sales of unredeemed or bid pledges contributed 6.5%.
"There are low occurrences of unlawful items pledged at Pappajack because of the due diligence we conduct, staff training as well as their own judgement, and the physical acid tests we perform. From 2018 to 2020, the total number of transactions involving suspicious items amounted to RM40,000 only. There were none in 2021," says Lim.
Underbanked a big business
Lim believes pawnbroking provides services that complement banking amid the competitive lending landscape in Malaysia, owing to the large number of customers requiring micro-financing who may not fulfil the banks' lending criteria.
"Pappajack is the first player [to go public] in the fragmented pawnbroking market in Malaysia. [Our corporatisation] gives us a competitive advantage over traditional family run businesses as well as some corporatised pawn shops, which focus on certain states like Johor," he says.
Lim explains that as the interest derived from pawnbroking and the sale of unredeemed pledges are the key drivers of the group's revenue, Pappajack's growth hinges on increasing its capital.
"To drive growth, we need to open more outlets. We will be acquiring [some] too," he explains.
Lim says the group is looking to raise a further RM50 million via the capital market or bank borrowings to drive the expansion plans in the next two years.
"We are confident of good prospects for 2023 and 2024 as MSMEs need funds to grow their businesses as the market is [now] open. MSMEs tend to seek funds [from Pappajack] to roll over [debt] in their business; [when they] attain a profit, they redeem their pledges — it's an ongoing process. Therefore, when the market is [abuzz with activities], that is always a good thing for us," he explains.
Lim adds that the tangibility of physical pledges sets pawnbrokers apart from other lenders such as digital banks, which are not seen as a threat to Pappajack given that "the latter does not involve tangible collateral as it is with pawnbroking".
"Collections and potential bad debts are the most difficult part of the lending process. That Pappajack can recover the value of defaults (unredeemed pledges) via the auction process lowers our risk. Our default rate is 12% annually, where some years it goes down to 9%," he says, adding that Pappajack has a market share of about 4% in the competitive pawnbroking landscape in Malaysia, in which there are an estimated 700 licence holders.
Pappajack currently does not have a dividend policy. When asked, Lim says the group intends to focus on its expansion plans for now. "Using our funds for dividend payouts now would impact our growth plans, which require [a bigger] capital."
The counter closed at 56 sen last Thursday, climbing 24% in the last six months to give the company a market capitalisation of RM374.08 million.