This article first appeared in The Edge Malaysia Weekly, on January 16, 2023 - January 22, 2023.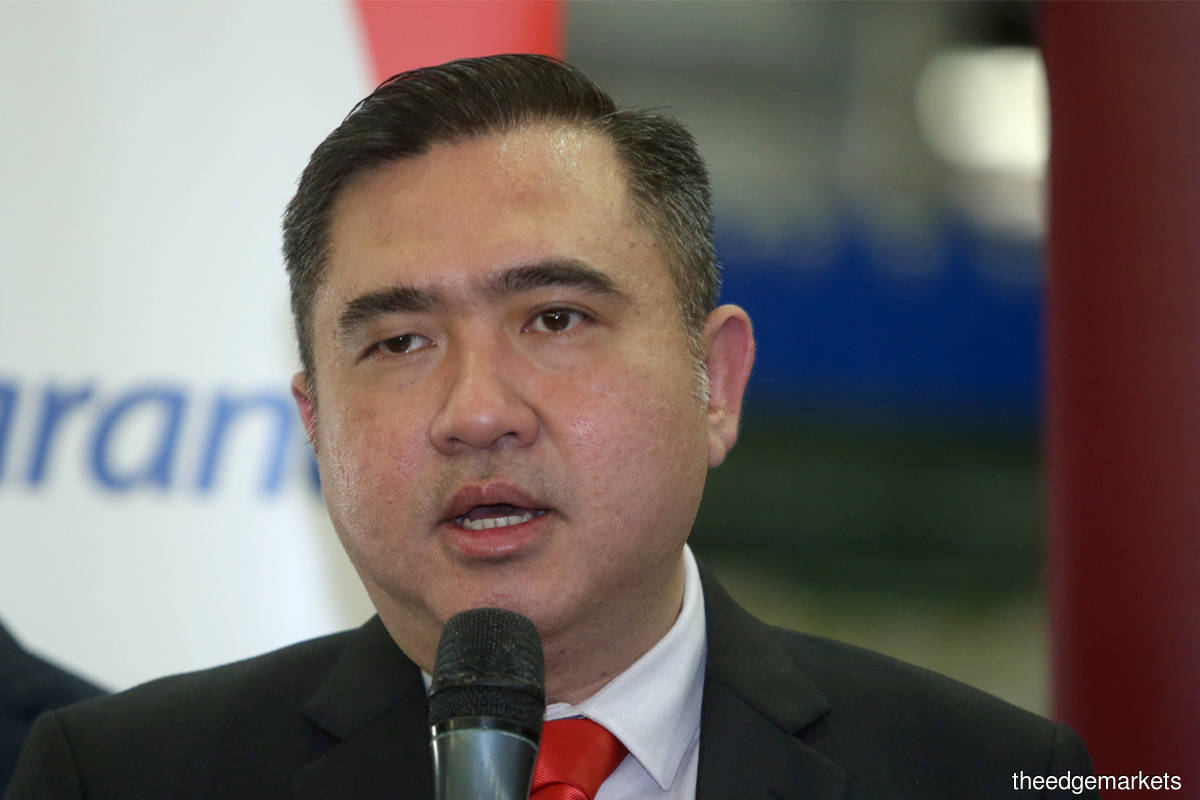 THE federal government is reviewing its cabotage policy restrictions for submarine cable repair vessels, a move that could potentially lead to the opening up of Malaysian waters to foreign-flagged ships providing such services.
Newly minted Transport Minister Anthony Loke Siew Fook, in a reply to a question from The Edge on whether the government was reviewing the cabotage policy with regard to submarine cable repair vessels, replied, "Yes [the government is looking to review the existing cabotage policy]," without elaborating further.
In a nutshell, cabotage laws prevent foreign-registered ships — or in shipping parlance, foreign-flagged vessels — from operating in a particular market. The law is there to protect local companies.
Issues with the Malaysian cabotage policy pertaining to submarine cable repairs came about in mid-November 2020 after previous transport minister Datuk Seri Wee Ka Siong exercised his powers under Section 65U of the Merchant Shipping Ordinance 1952 to revoke an exemption for vessels involved in submarine cable repairs.
His predecessor, Loke, had approved submarine cable repair vessels from being exempted from the cabotage laws in March 2019. This came about after complaints of delays for the repair of undersea cables by tech giants such as Facebook, Google, Amazon and Microsoft, and the national internet exchange body, Malaysian Internet Exchange.
Facebook, Google, Microsoft and Amazon had lobbied very hard, even writing to previous prime ministers Tan Sri Muhyiddin Yassin in November 2020 and Datuk Seri Ismail Sabri Yaakob in September 2021, for the exemption.
There were also appeals made to the then science, technology and innovation minister, Khairy Jamaluddin, in mid-January 2021, to help resolve their problems, but nothing came of it.
There were also threats made by some of the tech giants that they would review their investments in Malaysia should it withdraw the exemption.
Facebook, Google, Microsoft and Amazon had complained that sans the exemption, submarine cable repairs were taking too long.
According to them, the requisite domestic shipping licensing exemption (DSLE), which allows a ship to undertake submarine cable repairs, can take up to 27 days to obtain in Malaysia. This is in contrast to 20 days in the Philippines, 19 days in Singapore and 12 days in Vietnam.
There were also other issues. The foreign-flagged vessels selected to undertake submarine cable repairs had to be endorsed by the Malaysian Ship Owners Association or Masa, which would have to confirm that there was no locally registered vessel capable of handling the required function.
The tech giants had claimed that Masa was looking to protect its members and blocking foreign-flagged shipping companies from operating in Malaysian waters, which led to delays in getting approval for vessels to operate in Malaysian waters.
The tech giants also highlighted that the implementation of the cabotage policy by Wee flies in the face of the Malaysia Digital Economy Blueprint, which spearheads Malaysia's progress as a technologically advanced economy. They contended that the technology pathway is predicated upon having fast and reliable internet connectivity, which in turn requires a supportive regulatory environment that encourages investment in digital connectivity.
Wee, in reply to a question by The Edge on the delays of getting the DSLE then, had said that after he had taken over as transport minister, the approvals by Masa for a submarine cable repair vessel was only about two to three days, and not 27 days as claimed.
In a phone conversation with The Edge in early September 2021, Wee said: "I really don't understand why these tech giants don't support the Malaysian government's effort in developing the local industry and enhancing technical know-how among Malaysians. This effort will certainly help to support their investment here."
In a WhatsApp message, Wee said, "The Malaysian government promotes the cabotage policy mainly to develop local know-how and expertise to support our country's digital economy. Malaysia needs local expertise to ensure our national undersea cables are well maintained and not be fully reliant on foreign companies.
"This is the first time I have heard that investors do not want availability of local expertise to provide support and services for their investment … If an undersea cable is cut and requires immediate attention, don't you think a local presence is better than relying on foreign vessels as a first choice?"
Wee had brushed aside fears of investments into Malaysia being slashed as a result of the cabotage policy, saying that other countries in the region had more stringent regulations, and that it was a question of national security. He added that national security was at risk with foreign undersea repair ships operating freely in Malaysian waters.
Much of the undersea cable repairs have been undertaken by Asean Cable Ship Pte Ltd (ACPL), which operates three vessels — Asean Explorer and Asean Protector, which are both flagged in Indonesia, and Asean Restorer, which is registered in Singapore.
ACPL was set up by the Asean Telecommunications Authorities — Telekom Malaysia Bhd, CAT Telecom Public Co Ltd, Eastern Telecommunications, PT Indosat Tbk, Telekom Brunei Bhd and Singapore Telecommunications Ltd.
However, with ACPL's vessels not flagged in Malaysia, the cabotage policy prevents it from undertaking any jobs without the approval of Masa, even with Telekom Malaysia having a 16.6% stake in the company.
Telekom Malaysia's largest shareholder is government-controlled Khazanah Nasional Bhd, which has a 20.11% stake. As at mid-March 2022, government-linked agencies Khazanah, Employees' Provident Fund, Permodalan Nasional Bhd, Kumpulan Wang Persaraan (Diperbadankan) and Pertubuhan Keselamatan Sosial controlled about 60% of Telekom Malaysia's stock.
OMS Group Sdn Bhd — another undersea cable repair company with five cable repair ships and two barges, some of which are flagged in Malaysia — has also been handling repairs for submarine cables locally. OMS is a Malaysian company controlled by businessman Datuk Lim Soon Foo.