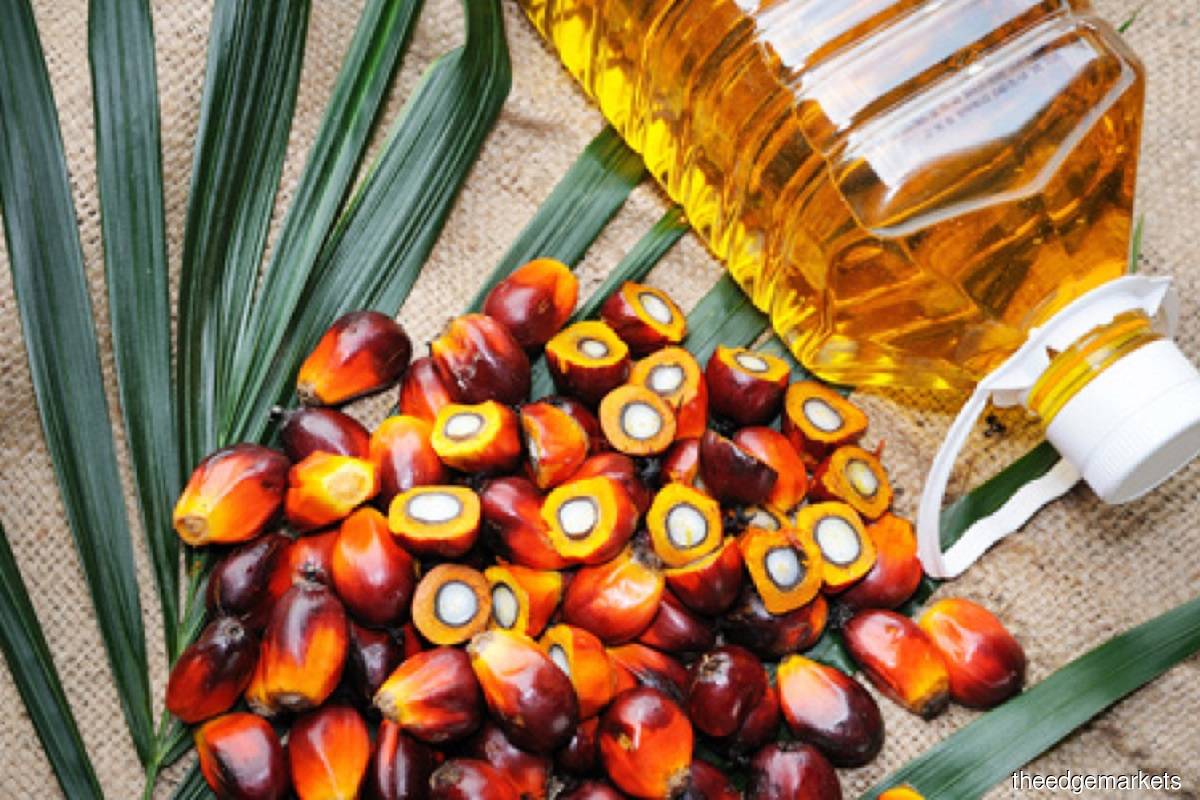 KUALA LUMPUR (Jan 12): Analysts who spoke to The Edge cautioned that taking an all-out offensive approach such as halting palm oil export to the European Union (EU) in retaliation for the bloc's proposed Deforestation Regulation is not an economically responsible move.
Deputy Prime Minister Datuk Seri Fadillah Yusof on Thursday (Jan 12) said the government is mulling a total export ban as it treats the EU's new regulation as an intentional trade barrier.
Fadillah, who is also the plantation industries and commodities minister, said he will further discuss the matter with Indonesia, adding palm oil producers must not act alone in facing these challenges.
Responding to Fadillah's announcement, Singapore-based Palm Oil Analytics co-founder Sathia Varqa said such retaliation will disrupt the market as most of the palm oil deliveries for the months ahead are already traded at predetermined prices.
"Governments cannot take such a confrontational approach on these issues. Considering or imposing any bans will create unnecessary chaos in the market which is already running like a well-oiled machine.
"Banning will not address nor fix the problem. So what is the government going to do with all the EU buyers who have booked palm oil cargo in the future for June, July and August? Most actively traded product delivery period for palm oil is usually in April, May and June. Buyers are not buying palm oil now for tomorrow or next month. So if they ban, what will happen to these deliveries?" Sathia told The Edge.
He further said that even if Malaysia wants to press ahead with banning export, it needs to sketch a game plan to divert the EU's palm oil tonnage to other markets, adding markets like Myanmar and the Philippines are always keen on buying palm oil.
However, he added, a banning consideration may not send a positive message to the global market and could violate World Trade Organization's (WTO) trade rules.
"Europe makes up about 10% of global market exports. So it is not a big buyer like India and China. But it is still an important market because it still has a lot of influence in the global market. A positive message will be to engage with the EU to identify the issue and work with them.
"That is why we have agencies like [the] Malaysian Palm Oil Council (MPOC) and Palm Oil Refiners Association of Malaysia (Poram)," said Sathia.
He added the European market is the third largest importer of Malaysian palm oil, accounting for 9.4% of total exports in 2022, which is a significant amount for the world's second largest palm oil exporter such as Malaysia.
Minimal impact on market
Sathia said while the market may be concerned about the government mulling an export ban, it will not be affecting day-to-day trading activities in Malaysian plantation companies and the futures market.
"The market will dismiss the statement. EU is the main buyer of palm products for biodiesel, oleochemicals, and lauric, which is used for the manufacturing of food. So they are value-added key buyers. So there will be a concern. However, I do not think Malaysia will really effect the ban," he added.
In 2022, Indonesia — the world's largest producer of palm oil — imposed a ban on the export of the commodity and its derivatives on April 28. The move pushed crude palm oil prices even higher.
Less than one month later, the Indonesian government was forced to reverse the ban, following protests from smallholders who have had to accept lower prices from millers for their fresh fruit bunches as tankers were still full because of the ban on exports.
Agricultural economist and Head of Southeast Asia at LMC International Dr Julian McGill said although Malaysia may not ultimately resort to a ban, the minister's statement is a genuine expression of Malaysia's growing frustration with the EU.
"I think the EU should be paying attention to the statement. There has been a definite decline of Malaysia's goodwill towards the EU caused by Europe's own actions," McGill told The Edge, referring to the EU's perceived discrimination on palm oil producing countries.
According to the EU's proposed deforestation regulations, six commodities — palm oil, cattle, wood, soy, cocoa and coffee, and their derivative products — which were grown or raised on land that was subjected to deforestation or forest degradation will be banned from entering the EU market after the regulations are passed in the European Parliament.
Fadillah said the new legislation would add more due diligence that will increase administrative and production costs for smallholders.
In addition, the "traceability requirement" part of the regulation is also expected to impact smallholders if they are excluded under the legislation.
He added palm oil producing countries must be more coordinated in their efforts in conveying their stand and stance on policy matters that affect their socio-economic well-being.
The deputy prime minister's impending visit to Indonesia in end-January is a follow-up to Prime Minister Datuk Seri Anwar Ibrahim's recent meeting with Indonesian President Joko Widodo.
During that visit, both Anwar and his Indonesian counterpart had agreed to work together to fight the "discrimination" against the commodity. Malaysia and Indonesia are the largest palm oil producing countries.
Read also:
Malaysia might halt palm oil export to EU in retaliation to new deforestation regulations 
MPOB: Palm oil export revenue to fall 24% to RM102.5b this year despite higher volume