This article first appeared in City & Country, The Edge Malaysia Weekly, on January 9, 2023 - January 15, 2023.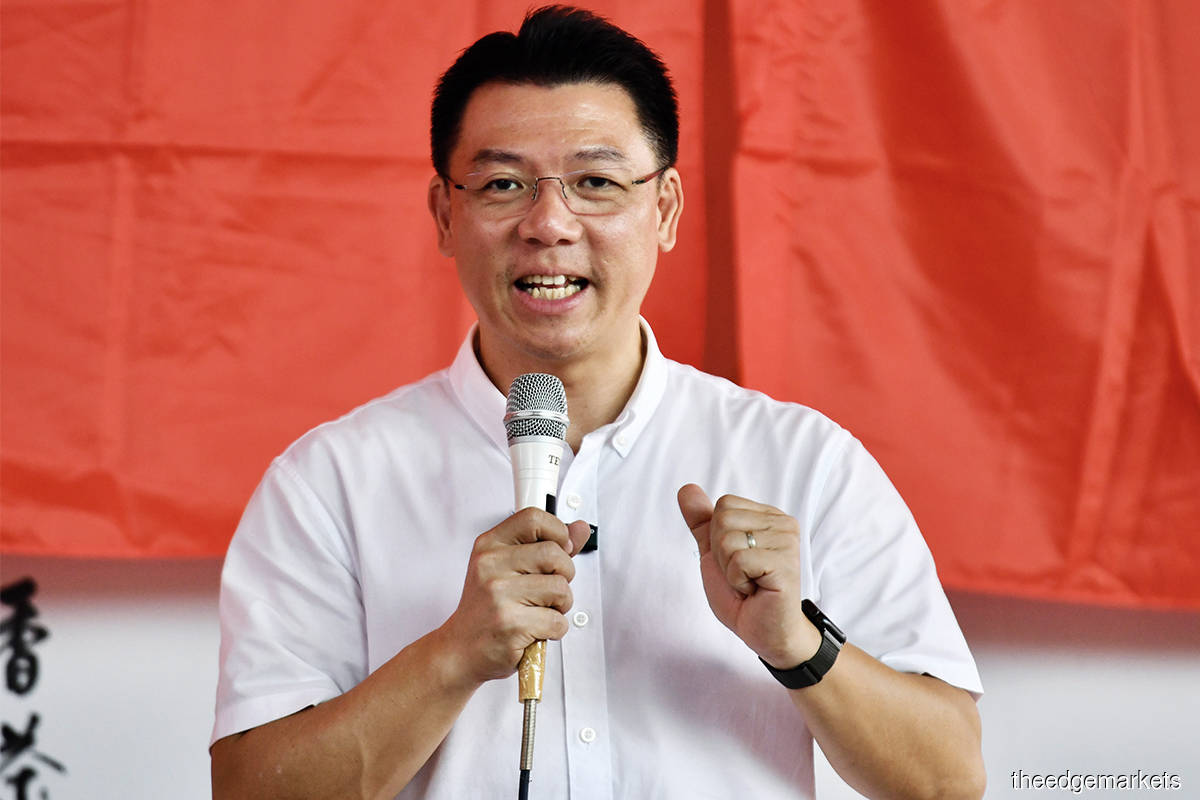 Newly minted Minister of Local Government Development Nga Kor Ming has been pushing the right buttons so far. From the word "go", the member of parliament for Teluk Intan has taken to social media to showcase what he packs into his hours.
In his first meeting with Kuala Lumpur mayor Datuk Seri Mahadi Che Ngah in Putrajaya recently, Nga gave City Hall (DBKL) the task of stepping up flood mitigation projects and drainage system maintenance. This would be in response to the extensive damage and suffering caused by instances of severe flooding in and outside the Klang Valley.
The minister also wants better lighting especially at tourist hotspots in Kuala Lumpur. DBKL was told to partner with the private sector to raise the city to the same level as upscale shopping districts like London's Oxford Street, Singapore's Orchard Road and Tokyo's Ginza.
In Perak, Nga instructed Ipoh mayor Datuk Rumaizi Baharin to submit a plan for the development of a multi-storey car park in Ipoh Old Town, now a popular destination with both domestic and foreign tourists, to overcome congestion. The Ipoh Central Market is to be upgraded. Plans for a new and modern market in Pasir Pinji, cancelled by the previous government, are to be revived.
At the federal level, Nga said a special task force would be formed to tackle the 381 "sick" private housing projects in the country. A project is labelled "sick" if construction has been delayed by more than 30% against its scheduled progress, or if its sales and purchase agreement has lapsed.
Abandoned housing projects are not a new problem. The question now is, what can Nga do to expedite the process of ending the woes of long-suffering buyers?
Prescribing a solution is good, but it is not enough. What we need is a reinforced ring fence around future buyers to ensure they are protected the moment they commit to a purchase. Buying a home is often the single most expensive investment decision in one's lifetime.
There is no compromise. The government must ensure that the interests of buyers are fully protected from the time they commit to a purchase. Over to you, Mr Minister.
Home ownership model outdated
On home ownership, a subject close to most people's hearts, Nga has assured the public of the provision of sustainable and affordable homes, especially among youth. While this is music to our ears, the basic fundamentals of home ownership are complicated and even outdated in Malaysia. The challenge in building homes is exacerbated by the division of power over land matters between the federal and state governments.
Nga has the task of bringing all the relevant parties to the discussion table in the interest of the rakyat. This will not be easy but it is not impossible if national interest is put above self.
Nga ended 2022 promising discussions with all industry stakeholders on the way forward. This is laudable. Sincere engagement with industry stakeholders is tedious and time-consuming but necessary if we are to be adequately prepared for what some predict to be an inevitable global recession as the world reels from shocks in geopolitics, energy and economics. No doubt, creating a feel-good environment is important, especially when the country has to grapple with health issues as well as economic and political turmoil.
So, Nga is on the right track, going down to the ground for a front-row seat on people-related housing and development-related issues, both big and small. It is always reassuring to have a minister who rolls up his sleeves and conducts spot checks. That is the easy bit.
Ultimately, everything has to do with the timely and sustained execution of policies and strategies. Measurable key performance indicators must be set in place. All these must be carried out in a transparent manner. Listen to the rakyat and worry less about criticism, which is bound to be plentiful in this era of instant fame on social media. Sincerity, commitment and transparency will win the game.
We must think out of the box!
One of the most debated topics in Malaysia is home affordability — or, to be precise, the lack of affordability. Why are homes in the country not easily within everyone's reach? What are the issues? Do we have a real solution?
With cost-push inflation bearing down on us, building affordable homes has become more challenging. Most developers get around this by simply building smaller homes with fewer quality finishes in order to keep prices low and attractive. Some may be tempted to cut corners but that's a topic of discussion for another time. The escalating cost of building homes is just one of the many reasons for the rocketing prices.
Another significant pressure on prices arises from the need to provide utilities on top of certain affordable homes for a project's approval. In reality, these must-build affordable homes are cross-subsidised by regular homebuyers.
Isn't it the government's responsibility to ensure the needy have a roof over their heads? Why pass the buck indirectly to taxpayers? In a way, the government is helping to push up property prices. Ironically, a good number of these affordable homes, which developers are "forced" to build, are now in the country's property overhang inventory due to their undesirable location, poor accessibility and lack of basic amenities.
As for general homebuyers, it is becoming more and more difficult to secure end-financing. Coming up with a down payment of between 10% and 20% of the purchase price is a tall order unless one has financial help from family.
While renting is an option, is it the permanent solution to our housing woes? Real estate investment offers proven value creation besides being an effective hedge against inflation. Do we wish to see a definite line dividing landlords and tenants in Malaysia?
Rent-to-own is a good option but it isn't cheap for the provider. Is the government prepared to take this on entirely? It would be a fallacy to assume the private sector — with its respective stakeholder(s) to answer to — would be willing to undertake this as national service. All said, the current housing market landscape points to the need for a review of the government-developer-banker-buyer partnership.
We need transformation, a totally new road map to stimulate and expand the property development and building sector. This cannot be ignored as the industry feeds the families of those employed in about 180 sub-industries — a very significant contributor to Malaysia's economic well-being, indeed.
No doubt changes are uncomfortable but they are necessary. This calls for a strong and unwavering political will. Hard decisions are unpopular. That's the Real Deal.
Over to you, Mr Minister.
Au Foong Yee ([email protected]) is editor emeritus at 
The Edge Malaysia