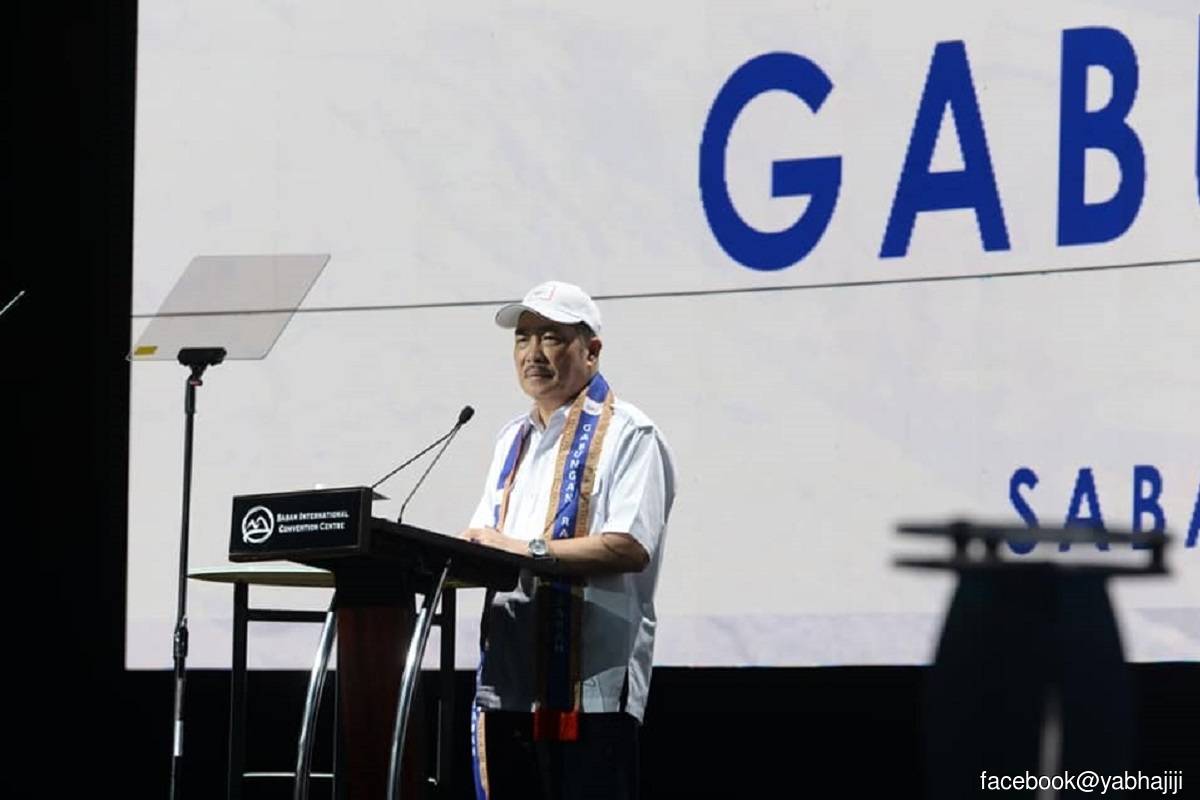 KOTA KINABALU (Jan 3): Four Gabungan Rakyat Sabah (GRS) Members of Parliament have sent their replies to Dewan Rakyat Speaker Datuk Johari Abdul regarding the notice of vacant seats filed by Bersatu, said GRS chairman Datuk Seri Hajiji Noor.
Acknowledging that Bersatu sent the notice of casual vacancies to the Dewan Rakyat on Dec 27, Hajiji said he is leaving it to Johari to decide on the status of the four MPs.
"I am confident that the Speaker will make the best decision. There is a lot of speculation out there, but we who are inside [GRS] know the chronology of events that happened," he told reporters after handing over cash aid to disaster victims at Kampung Tanjung Aru Baru here on Tuesday (Jan 3).
Hajiji is confident that the four MPs did not breach the anti-hopping law, as they contested on a GRS ticket in the 15th general election.
The four are Minister in the Prime Minister's Department (Sabah, Sarawak Affairs and Special Functions) Datuk Armizan Mohd Ali (Papar), Deputy Tourism, Arts and Culture Minister Khairul Firdaus Akbar Khan (Batu Sapi), Datuk Jonathan Yasin (Ranau), and Matbali Musah (Sipitang).
On Dec 29, Johari was reported as saying that he had received the notice, but that the four remained as MPs, as he had 21 days to make a decision on their status.
Hajiji, who is formerly the Sabah Bersatu chief, earlier said that Sabah Bersatu leaders had made a unanimous decision to leave the party, but would remain under GRS.
On the cash aid, Hajiji said the Sabah government gave RM1,000 each to the 36 families in Kampung Tanjung Aru Baru, who were affected by the king tide phenomenon at the end of last month.
Apart from this, three families would be getting RM20,000 to rebuild their destroyed houses, while 33 families would be receiving RM10,000 each to repair their damaged houses, he said.
On victims of a similar destructive tide in Sandakan, Hajiji said the authorities were studying reports and assessing the situation before taking further action.
"Some don't want their houses to be built in that area, so we have to look for a suitable site, while others have been moved to relief centres at PPR (People's Housing Projects). We will wait for the reports before making a decision and extending aid," he said.
Meanwhile, Hajiji said the Covid-19 standard operating procedure for travellers from China entering Sabah will be decided in the state Cabinet meeting on Wednesday.
For more Parliament stories, click here.