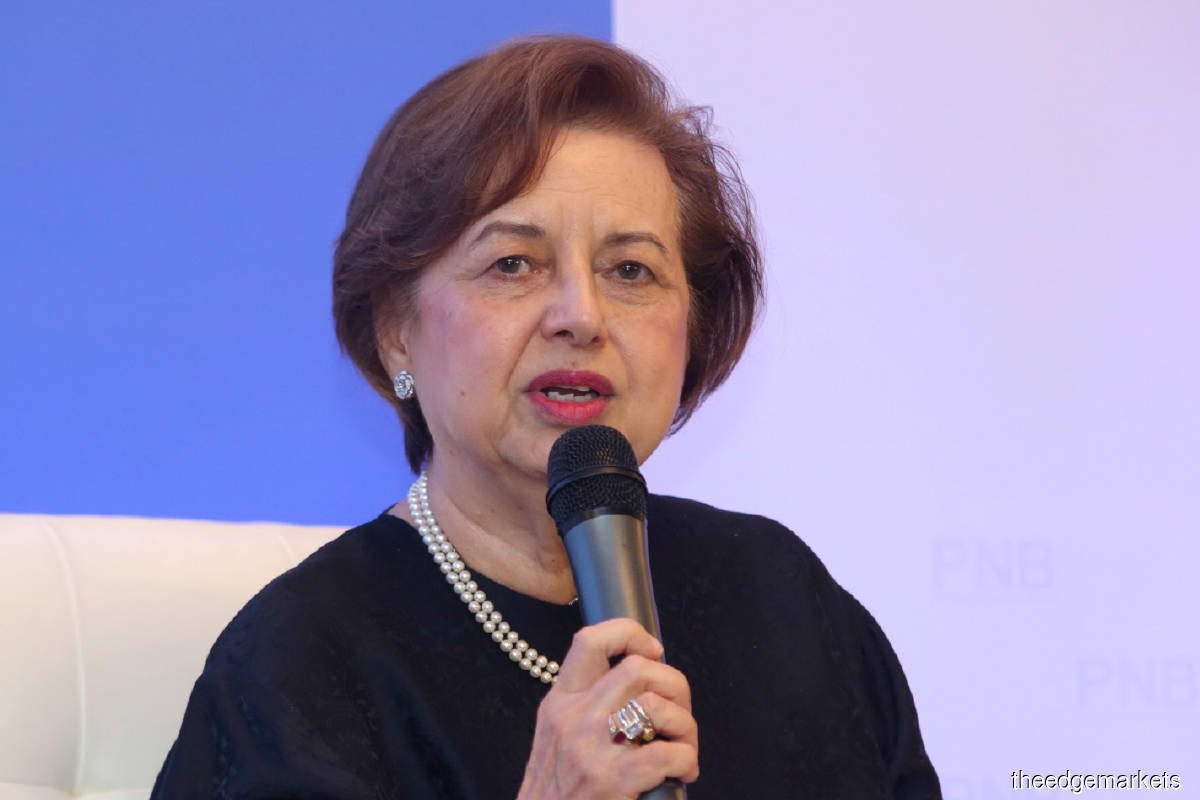 KUALA LUMPUR (Oct 11): The prosecution in former prime minister Datuk Seri Najib Razak's 1Malaysia Development Bhd-Tanore (1MDB-Tanore) trial told the High Court on Tuesday (Oct 11) that former Bank Negara Malaysia (BNM) governor Tan Sri Dr Zeti Akhtar Aziz will be called to testify. 
Lead deputy public prosecutor Datuk Seri Gopal Sri Ram told trial judge Datuk Collin Lawrence Sequerah that they will be calling Zeti as a witness in the case. 
Sri Ram informed the judge of this after Najib's lead counsel Tan Sri Muhammad Shafee Abdullah posed a question to the 39th prosecution witness, namely Cheah Tek Kuang, 75, who was a former AmBank managing director. 
Shafee had asked Cheah about the relationship between Zeti and fugitive financier Low Taek Jho (Jho Low), and alleged that Jho Low was close to Zeti. 
Shafee also asked Cheah if he himself had ever gone to Zeti's house, and then asked him about Jho Low's presence there. 
Cheah replied that he had only been to Zeti's house once for Raya celebrations, and that it was a celebration which included the banking fraternity. 
Shafee: Did you see Jho Low at Zeti's house? 
Cheah: No. 
Shafee: Are you sure? 
Cheah: Very sure. 
Shafee: I'm suggesting I have reliable information with some reliable proof that Jho Low was a frequent visitor to Zeti's house. 
Cheah: I'm not aware.
At this juncture, Sri Ram interjected, saying that the prosecution will call Zeti to testify. "She will have an answer," he said. 
"We are calling Zeti, and this question can be addressed to her," Sri Ram added.
Last year, former Goldman Sachs Southeast Asia chairman Tim Leissner testified — in the 1MDB-linked bribery trial of ex-Goldman banker Roger Ng in New York — that Zeti's husband Datuk Dr Tawfiq Ayman was bribed for BNM's approval for an overnight transfer of US$1 billion for the PetroSaudi-1MDB joint-venture project.
Subsequently, Malaysian Anti-Corruption Commission (MACC) chief commissioner Tan Sri Azam Baki told reporters that the MACC was tasked with repatriating some US$15.4 million of 1MDB funds linked to Tawfiq from Singapore, but added that the criminal side of the investigation was being handled by the police.
Najib is charged in the 1MDB-Tanore trial with four counts of abuse of power and 21 counts of money laundering involving RM2.28 billion of 1MDB funds.
The Edge is covering the trial live here.
Users of The Edge Markets app may tap here to access the live report.
Read also:
Judge warns defence no more reserved cross-examinations in 1MDB-Tanore trial