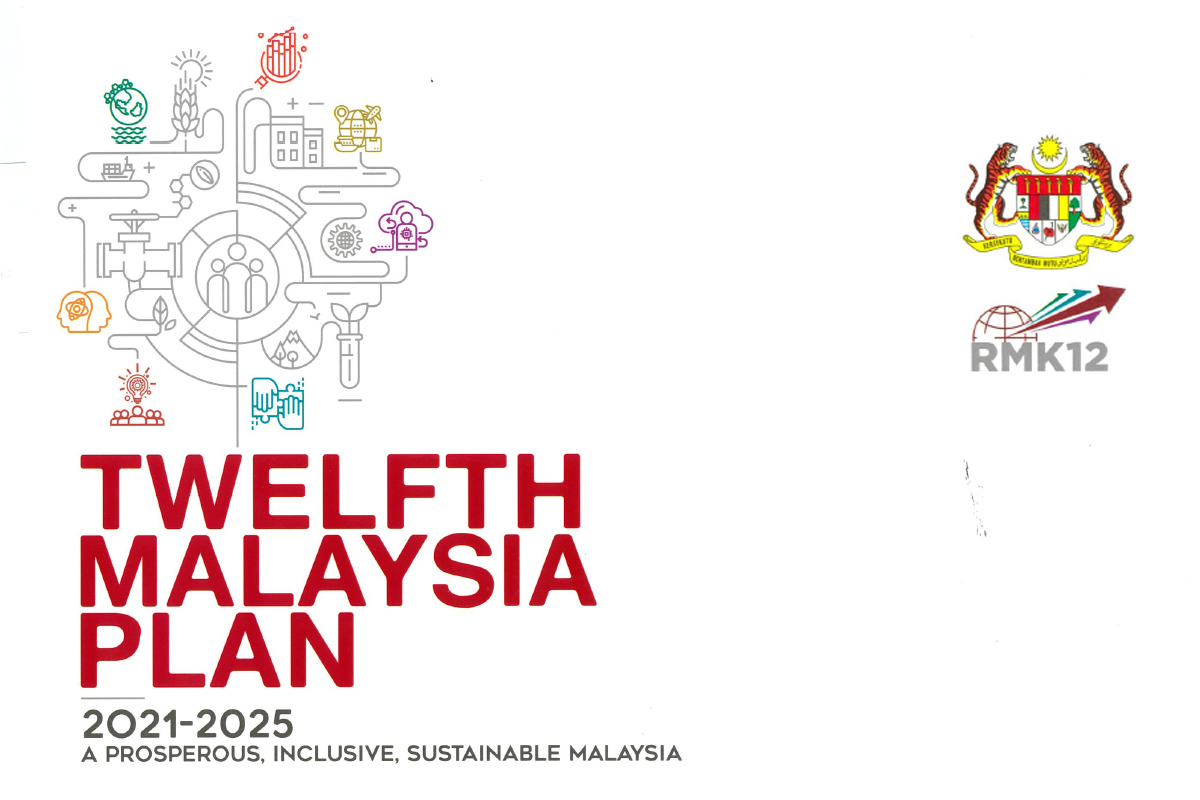 The 12th Malaysia Plan (12MP) is a development roadmap for 2021 to 2025 presented by Prime Minister Datuk Seri Ismail Sabri Yaakob. Get the key points of the 12MP plus reactions to the plan here.

• Govt allocates RM400b for projects under 12MP
• Govt spent RM248.5b for development under 11MP
• GDP growth expected to average 4.5% to 5.5% between 2021 and 2025
• Average household income targeted to reach RM10,000 by 2025
•.Economic growth gap to be reduced between central region and Sabah and Sarawak
• Greenhouse gas emissions to be reduced to 45% of GDP by 2030 in line with Paris Agreement.
• Malaysia's statutory debt recorded at 57.9% of GDP
• Govt vows to reduce bureaucracy and build reliable infrastructure and ecosystem to attract quality foreign investments
• Govt to develop ecosystem to support gig economy
• Growth of several strategic and high-impact industries, namely E&E, global aerospace services, halal, creative, tourism, biomass and smart agriculture, will be boosted
• R&D expenditure to account for 5.2% of GDP by 2025, versus 1% in 2020, with private sector to account for 70% of expenditure
• RM15b more will be invested by private sector to speed up nationwide 5G roll-out
• Special facilitation fund for infrastructure projects will be given under Public-Private Partnership 3.0 model, undertaken via requests for proposal (RFPs), with projects expected to be announced in mid-2022
• Graduate Marketability Strategic Plan 2021-2025 and Job Creation Strategic Plan 2021-2023 to be introduced to address mismatch in labour market, labour issues in certain industries.
• National Vaccine Development Roadmap being finalised to ensure Malaysia has vaccine development capabilities
• Malaysia Institute of Contagious Diseases to be established in Bandar Enstek in 2022
• Klang Valley Double Track (KVDT) Phase 1 connecting Rawang to Salak Selatan expected to be completed in 2022
• Rapid Transit System (RTS) which connects Bukit Chagar Station in Johor Baru and Singapore's Woodland North Station to begin construction at end-2021
• Implementation of East Coast Rail Link (ECRL) project to be resumed, expected to be completed in 2026
• 500,000 more affordable homes to be built under 12MP for B40, M40
• Financing facilities for affordable homes, youth housing scheme, rent-to-own to be improved to ensure B40, M40 not burdened by instalments
• Govt to continue to reduce economic gap between states, FTs, urban and rural areas to accelerate GDP growth in states such as Kelantan, Perlis, Sabah, Sarawak and Terengganu, and to reduce poverty
• Malaysia to become carbon-neutral as early as 2050; carbon pricing and carbon tax to be introduced
• Comprehensive National Energy Policy will be introduced to provide long-term strategic direction to support national aspiration of carbon neutrality
• Renewable energy to account for 31% of Malaysia's total energy capacity by 2025
• Civil service to be enhanced for greater transparency and efficiency; structures and functions of ministries to be reviewed to reduce bureaucracy
• Water Sector Transformation Agenda to be introduced under 12MP to increase management efficiency, optimise potential for wealth generation, create job opportunities
• Govt to ensure amendment made to Federal Constitution to lower voting age to 18
• 120 towns targeted to achieve sustainable urban status in line with efforts to create resilient green urban development