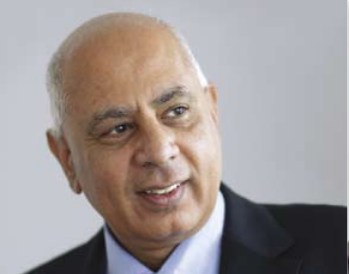 SINGAPORE (Dec 3): The departure of Narain Girdhar Chanrai from Olam International's board of directors after 20 years of service could be a watershed moment for the commodities trader.
As Lucror Analytics points out, the outgoing director is also group chief executive of Kewalram Chanrai Group, or KC Group, which is the founding family of Olam.
"The departure reflects KC Group's intention to exit Olam and raises questions as to [the] impact to business operations and future dealings," Lucror writes.
Kewalram Chanrai Holdings currently owns 4.72% of Olam, or 133.50 million shares, according to Thomson Reuters data.
That's down from 483.49 million shares as of mid-September 2013.
Chanrai said in a statement posted on Singapore Exchange that he was stepping down as part of an ongoing board renewal plan that was initiated in 2012.
Olam is trading flat at $1.825.