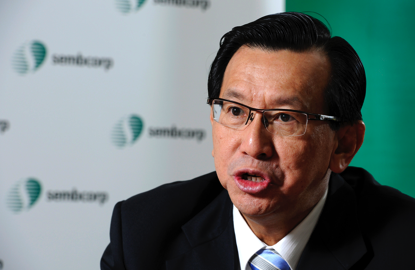 SINGAPORE (Sept 14): Sembcorp Industries (
Valuation: 2.40, Fundamental: 1.10)' power project in India, the Thermal Powertech Corporation India (TPCIL) has started full commercial operation with the completion of its second 660MW unit.
The US$1.5 billion ($2.1 billion) plants gas a total capacity of 1,320MW and has been operating steadily since April 2015 after the completion of its first 660MW unit.
The plant is located in the coastal town of Krishnapatnam, Nellore in Andhra Pradesh. It is already supplying 500MW to the Andhra Pradesh and Telangana Power Distribution Companies under a 25-year purchase agreement.
Sembcorp intends to enter into new power purchase agreements in the future.
CEO Tang Kin Fei says Sembcorp is completing its second coal-fired power power plant in Andhra Pradesh in 2016.
The two plants will generate a total 2,640MW of gross capacity.
Sembcorp owns a 67.4% stake in TPCIL through its wholly-owned subsidiary Sembcorp Utilities, while Gayatri Energy Ventures, a wholly-owned subsidiary of Gayatri Projects, owns the remaining 32.6%.
Sembcorp closed at $3.39 on Thursday.