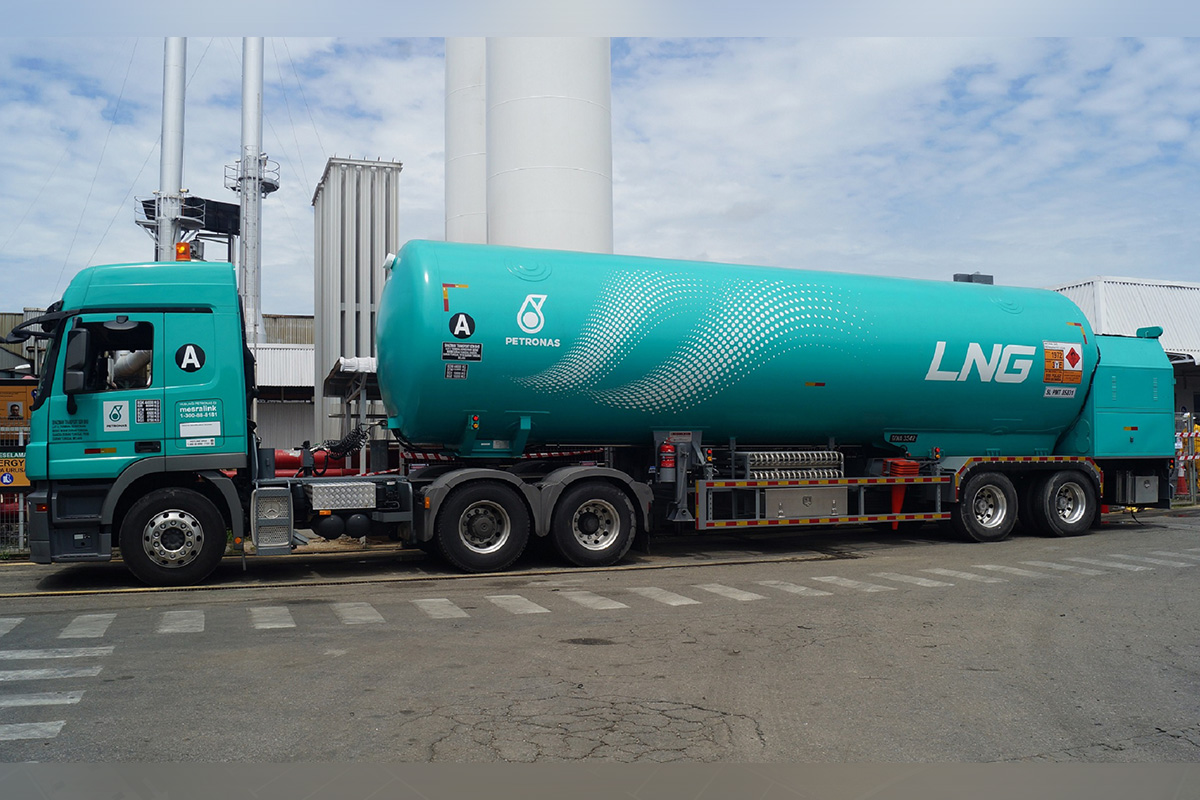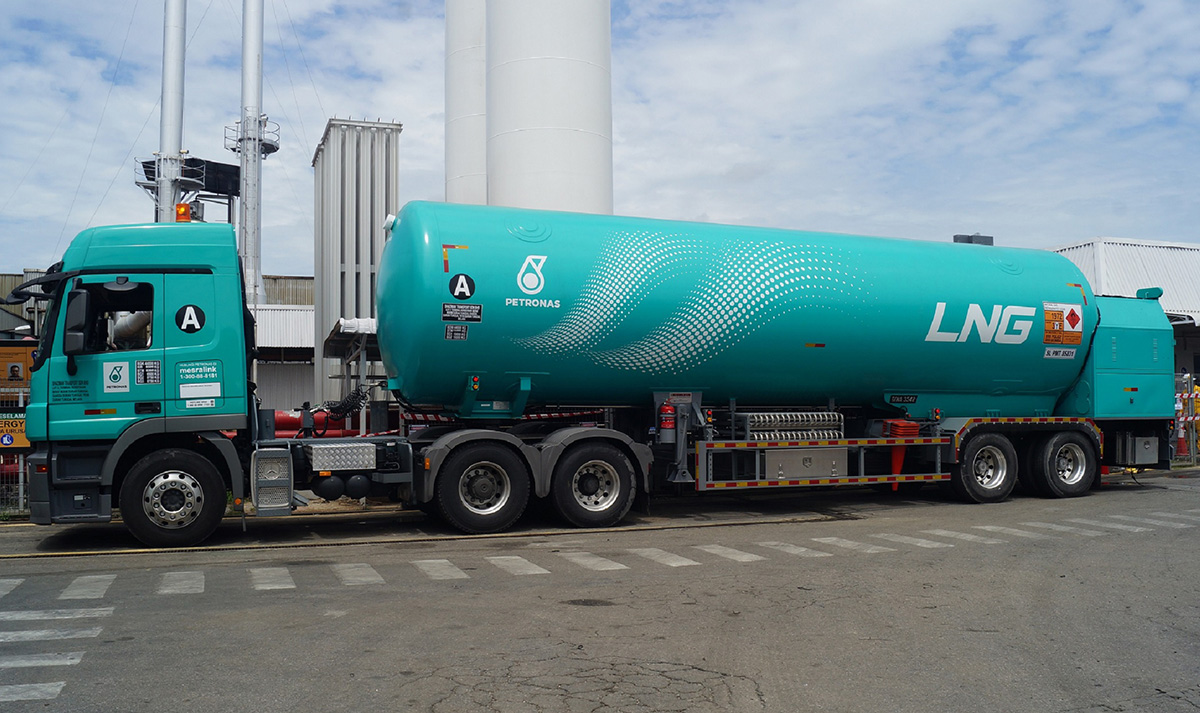 PETRONAS' Virtual Pipeline System (VPS) delivers cleaner fuel source directly to off-grid customers.
The world is undergoing an energy transition driven by climate change. Companies are being held to a higher standard of environmental stewardship while also being pressured to improve their performance in order to compete in today's hyper-competitive market. Businesses face a difficult challenge: how to make progress while still having a positive effect on society and the environment.
As an integrated global LNG player with more than 37 years' experience, PETRONAS continues to innovate to provide a reliable and sustainable source of cleaner energy to its customers. PETRONAS has invested heavily in the development of modern technologies throughout the years in order to maximise hydrocarbon resources while creating a positive impact to the environment.
Delivering energy needs in a responsible manner is now more important than ever. One of PETRONAS' innovative LNG solutions is the Virtual Pipeline System, which delivers LNG to off-grid customers throughout Peninsular Malaysia, using trucks fitted with ISO tanks. Launched in September 2020, the VPS solution enables PETRONAS to reach remote and off-grid customers that are not connected to the natural gas infrastructure and provide them with an option to power their operations with LNG. This enables multiple industries and sectors of various sizes with smaller energy requirements to make the switch to a cleaner energy source.
Out at sea and to promote the use of LNG as a cleaner marine fuel, a parallel effort is already underway with the LNG bunkering solution, which helps shipowners and vessel operators power their vessels with LNG. Introduced in November 2020, the LNG bunkering solution was realised with the arrival of PETRONAS' first LNG bunkering vessel (LBV), the MV Avenir Advantage, which is Southeast Asia's first dedicated LBV. More importantly, the LNG bunkering solution supports the implementation of International Maritime Organisation 2020 regulations to limit the carbon impact from the marine industry.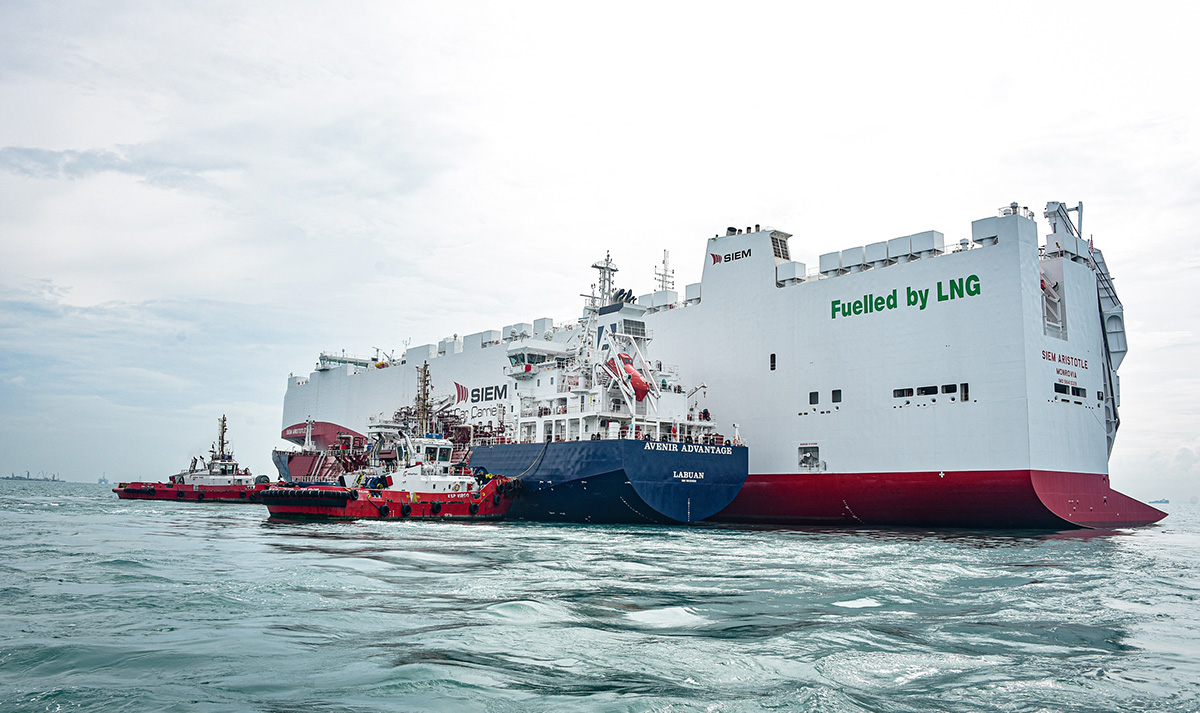 The LNG Bunkering Vessel (LBV) solution offers significant improvements over conventional port and fluid transfer systems by reducing loading period, requiring less dock space, as well as increasing safety and reliability.
The VPS and LBV solutions are testaments of how PETRONAS places customers at the heart of everything they do while continuing to prioritise sustainability as a core area for the organisation to play a role in creating a greener future.
As a progressive energy and solutions partner that is committed to providing solutions that enrich lives, PETRONAS goes above and beyond to deliver a reliable supply of natural gas to its customers across multiple industries, no matter where they are located. 
To make the switch to natural gas, contact PETRONAS Energy & Gas Trading Sdn Bhd (PEGT), the marketing and trading arm for processed gas in Malaysia and Singapore, today. As a certified gas importer and shipper, PEGT provides innovative and customer-centric end-to-end solutions for cleaner energy, which include the sourcing and supply of processed gas and LNG through conventional and innovative outlets. 
Visit here to discover the right solutions for you.