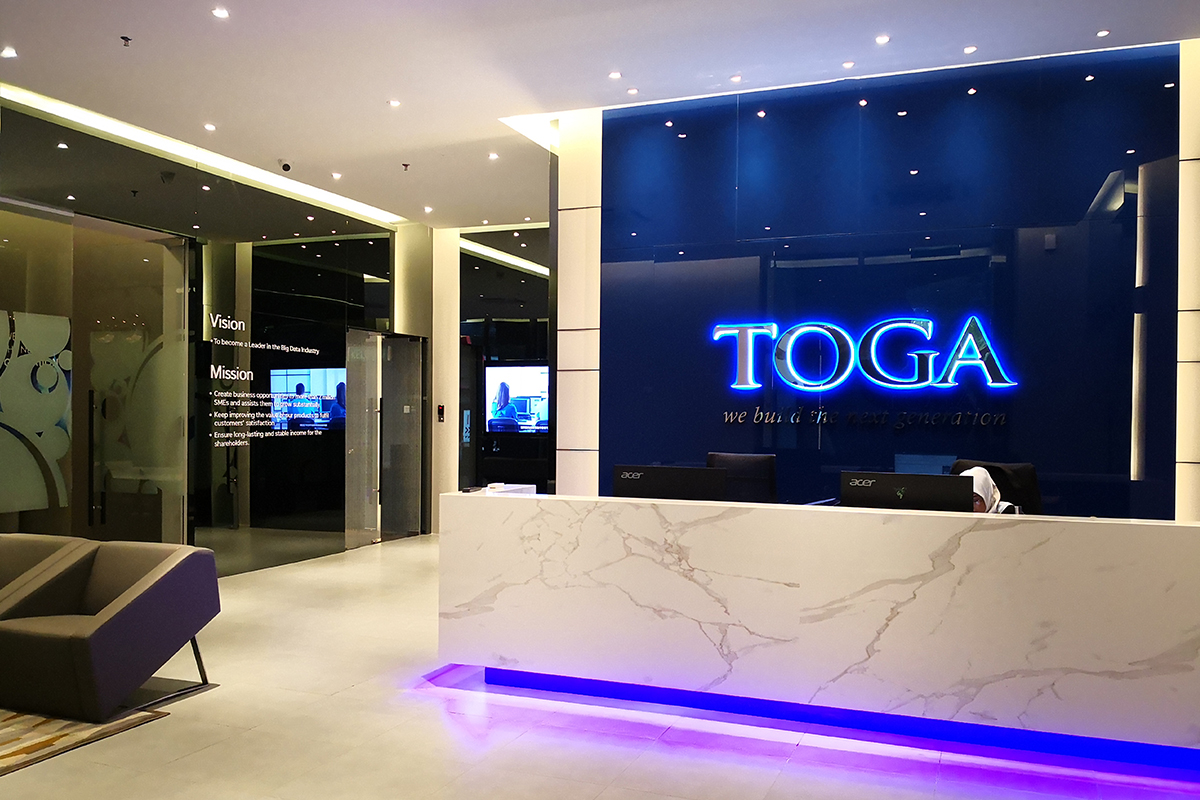 As a new year dawns, tech giant Toga Ltd has already started the ball rolling in revealing its ambitions for the future. The brand made a series of significant and exciting announcements at the inaugural Asean New Tech Conference (ANTC), which was held virtually in early January.
Carrying the theme of "Together We Change the World", Toga unveiled its offerings for the consumer tech market. This included the launch of Yippi X, along with several new mobile apps and partnerships.
Considering how 2020 proved to be a challenging year for multiple industries, Toga has not only weathered the health crisis impeccably but also managed to, rather impressively, boost its new business revenue.
According to Toga Founder and CEO Michael Toh, "Despite the ongoing Covid-19 pandemic, Toga marked 2020 as the highest earning year the company has achieved for new business revenue. Additionally, Toga has helped more than 30,000 content creators in 10 countries across the globe to grow and diversify their income streams.
"Through the diligence and perseverance of our employees, members of the executive council and spurred on by the continuous support and commitment of shareholders, Toga has managed to stay competitive and relevant while doing its part to extend a helping hand during the pandemic."
Toh said this during his opening address at the ANTC.
He added, "In short, Toga is one of the few technology companies that has achieved rapid growth business development during these trying times."
Carrying that positive momentum forward, the company showcased its new range of products that demonstrate the brand's unbridled dedication to innovation and technological transformation.
Yippi X: The most powerful Yippi yet
The launch of Yippi X signals a new chapter for the company's flagship product. The free social messaging app is now equipped with a comprehensive and brand-new user application, making it the most powerful and complete Yippi thus far. According to Toh, Yippi X is a step up from Yippi 5, which the company launched in 2019.
A perfect evolution for the social messaging app, Yippi X represents a total upgrade in terms of its technical perspective as well as its user interfaces. Refined and more powerful, the app is focused on bringing users closer to the virtual world through its newly enhanced social and messaging features, which is in line with Yippi's tagline of "Let the World Know You".
Travel better with TogaGo 2.0
At the ANTC, Toga also unveiled the next evolution of its travel booking platform operated by WGS Discovery Tours and Travel (M) Sdn Bhd. Newly updated, TogaGo 2.0 completes its transformation in becoming a one-stop travel solution, with an improved user-friendly design along with an expanded range of useful functionalities that travellers need.
The travel booking solution is now equipped with GO Cash, allowing users to access privileges when purchasing products and services on the platform. As an added incentive, they can also redeem GO Cash points against future purchases, and get discounts and exclusive deals.
Ever forward-thinking, TogaGo will incorporate a mini-programme called Global Ride on Yippi in the near future. Global Ride is specifically focused on the e-hailing sector, allowing users a hassle-free experience of booking a ride while they are in another country. Users will be able to access the e-hailing services of car partners on the Yippi platform without the need to download a separate app for greater convenience.
Live well with E.Booster
The importance of health and wellness cannot be further understated as the world deals with the ongoing health crisis. Recognising the importance of this sector, Toga has updated and revised its E.Booster 2.0 digital wellness app. Operated by Eostre Bhd, the newly improved app is aimed at creating a healthier lifestyle for its users through its unique and proprietary energy resonance technology: Toga Resonance Technology (T-RT).
E.Booster's eT-RT technology combines T-RT resonance technology and subtle energy to help enhance the human biological field. The technology features more than 10 international authority certifications along with its own highly authoritative scientific consulting team in the field of energetics or quantum science. Collectively, the renowned experts in their respective fields have conducted more than 30 years of research and clinical trials.
The latest version of this wellness app boasts over 40 products, of which 10 can be downloaded free of charge. The products are focused on enhancing health and wellness, which are essential to maintaining a positive attitude towards life.
Divided into five categories — Focus, Stress Relief, Protection, Meditation and Energize, E.Booster 2.0 encompasses the most comprehensive of healthcare. Each product has its own unique functions, using digital images (mandala), videos and audio files to broadcast energy vibrations through electronic devices (computers, laptops and smartphones), with unique technology. Users can apply the different product combinations in E.Booster 2.0 according to their needs, anytime, anywhere.
Digitising business with Red Box
The Covid-19 pandemic has caused a significant amount of damage to offline businesses. Understanding the impact as well as the need to rapidly digitise businesses and operations, Toga assisted Red Box Malaysia, one of the country's leading karaoke chains, to transform its business digitally.
Yippi, through its social app, provided the IT infrastructure solutions, ranging from research and development to technology selection for the RedBox App (RBA). The app further enhances the Red Box experience for patrons, who can now seamlessly choose, book and pay for a karaoke room at their preferred date, time and outlet.
RBA users can also collect reward points under the Red Box loyalty point programme. They can also transfer their favourite beverages from the current Red Box outlet where it is being stored to another outlet under the custody bottle programme.
RBA is also seen as leading the way of singing to the next level. It enables users to cultivate their talent, bringing like-minded people one step closer to each other, sharing their performance and music, and possibly forming a community group that produces similar song genres. Users have the opportunity to bring their singing skills to the next level and mingle with artists and key opinion leaders (KOLs), or even become a KOL themselves.
One of its special features — "tipping" — allows users to tip their favourite singer or artist for their good effort which, in turn, helps create a unique and highly useful income opportunity.
With this in place, Red Box is leading the way in realising its vision of becoming Southeast Asia's market leader in the karaoke chain industry.
#yippi