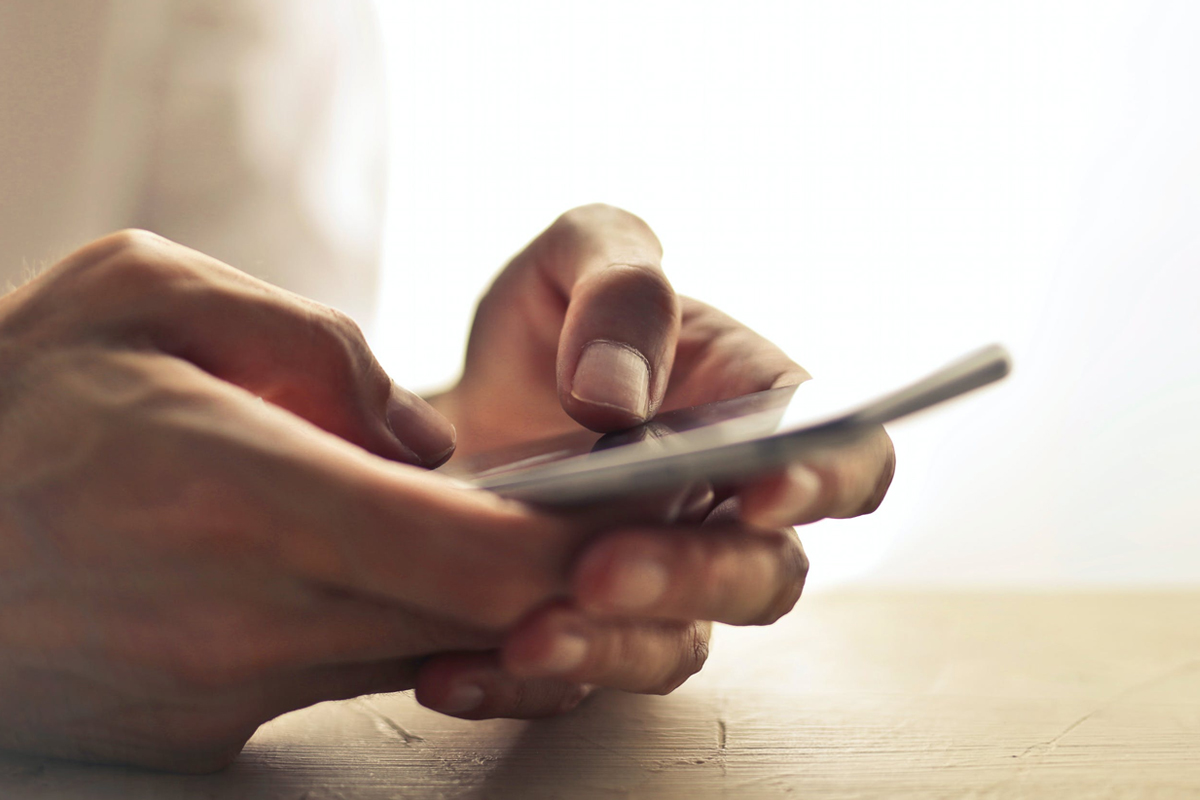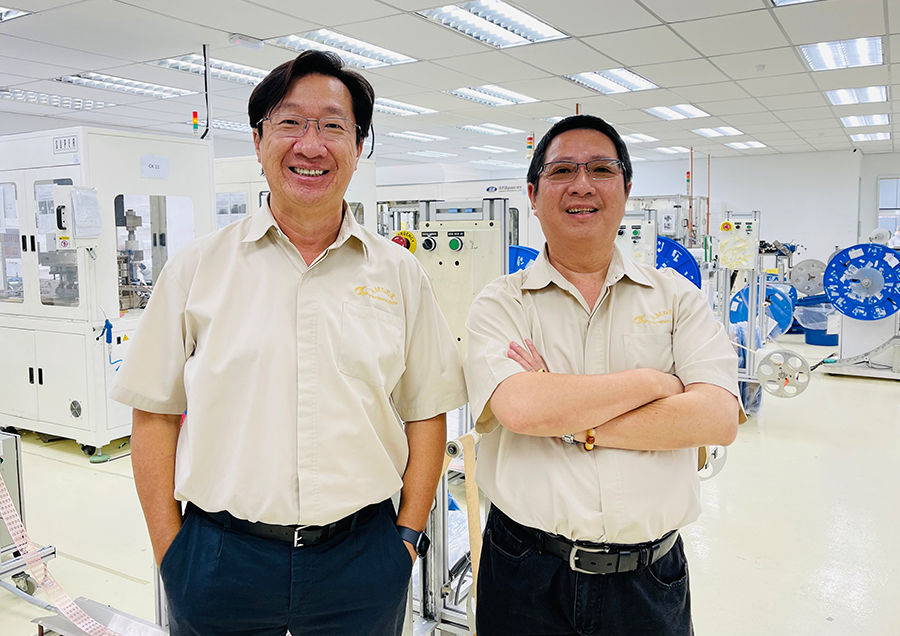 Lim (left, with Nick): Technology is no longer a choice but, rather, a fundamental business strategy that needs to be built into the company's wider initiatives
Like the vast majority of companies in March last year, Titan Entity Sdn Bhd found itself having to shut down when the Movement Control Order (MCO) came into effect.
For managing director S S Lim and his brother Nick Lim, who is executive director, it was a harrowing experience. "We were very concerned about the well-being of our employees, but even so, we understood the move and respected the government's decision to shut down the economy, owing to the Covid-19 pandemic," Lim says.
Fortunately, Titan Entity was one of a select few businesses that qualified for the government's "essential services" exemptions, Nick says.
"We were shuttered between March 18 and April 18. But as a high-end manufacturer producing specialised components that went into ventilators and other healthcare-related machines, we were permitted to resume operations, albeit with minimal manpower."
Titan Entity is one of relatively few companies to have come out on top in 2020.
Technology to stay ahead, stay alive
As a specialist technology manufacturer, producing high-end components with applications across healthcare, consumer electronics and the automotive sector, Titan Entity has by necessity been keeping well ahead of the digital transformation curve that swept through the economy last year.
"Given the sorts of industries that our clients are in, we owe it to them to continuously innovate and ensure that we are able to keep up with their demands. This is why we conduct regular upgrading works, and have been doing so for years now," Lim says.
"Silicon microphones are highly compact and very effective audio devices that power the voice activation feature that we now expect to have in our smart devices."
Another major manufacturing priority, and one that Nick says is a fast-growing sector, is the production of specialised sensor components that are increasingly found in modern vehicles.
"Cars today are so sophisticated, thanks to the wealth of electronics built into them. For example, we develop sensors that can tell drivers when their car tyres are due to be inflated or even that the car is due for service. These are only possible, thanks to the sensors that we manufacture."
Titan Entity also manufactures one of the components of light-emitting diodes (LEDs) — specifically, the type of LEDs that is increasingly being built into a vehicle's interior to provide a particular ambience.
This is becoming a more common feature in vehicles: LEDs tastefully built into hand rests, dashboards and beneath the seats. The driver then gets to set up a preferred colour scheme, which creates a relaxing vibe inside the vehicle.
None of these innovations would have been possible without a commitment to undertaking consistent tech upgrades to remain relevant and competitive. "Technology is no longer a choice but, rather, a fundamental business strategy that needs to be built into the company's wider initiatives," Lim says.
Nick adds that, as a relatively small business engaged in a high-tech and highly competitive subset of manufacturing, it would not have seen growth over the years — and through a generally traumatic 2020 — without support from its long-term banking partner, Standard Chartered Malaysia.
"Standard Chartered has been a very strong and supportive partner to us over the years. In addition to our overdraft and trade financing facilities, Standard Chartered has been a source of great advice for a long time now," says Nick.
In fact, he adds, the company is preparing to embark on yet another round of technology upgrades — this time, to integrate various smart machinery and Industry 4.0 technologies into Titan Entity's production lines.
"We are naturally going to be looking to Standard Chartered when we are ready to act on our Industry 4.0 aspirations in the near future. By our calculations, we anticipate that we will be able to recoup the cost of these upgrades within just nine months or up to a year at the latest," says Nick, who expects to see a 20% to 25% improvement in output once the company's Industry 4.0 upgrade works are fully realised.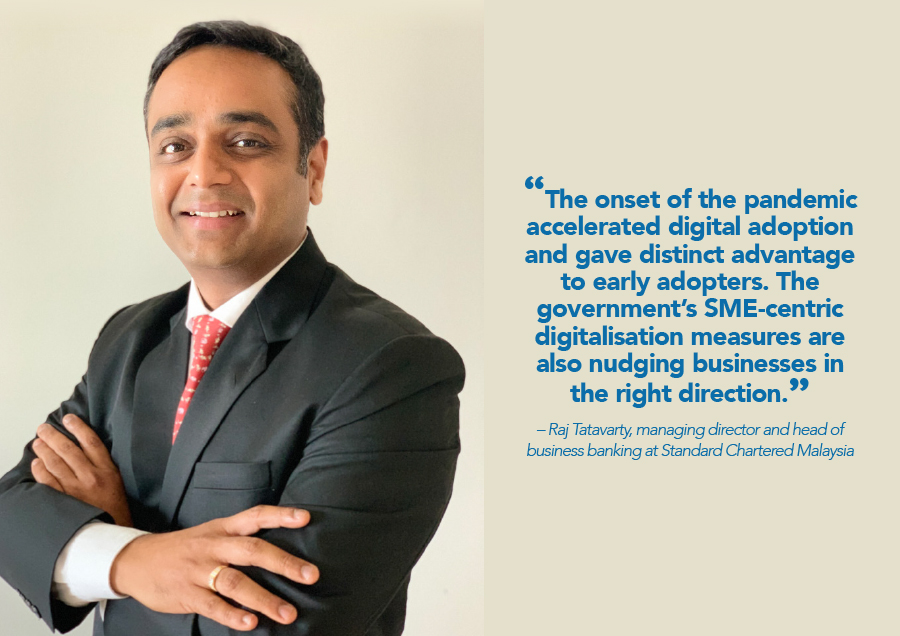 Supporting SMEs in all seasons
Standard Chartered's relationship with Titan Entity started more than six years ago, when the bank first provided financing to one of its group of companies. "Thereafter, we extended working capital lines to Titan Entity to support their business growth," says Raj Tatavarty, managing director and head of business banking at Standard Chartered Malaysia.
While no one could have anticipated the extent of the pandemic and its effect on the world, the fact remains that businesses that had a handle on their digital transformation efforts tended to be best placed to ride out the ensuing economic shutdowns. "The onset of the pandemic accelerated digital adoption and gave distinct advantage to early adopters. The government's SME-centric digitalisation measures are also nudging businesses in the right direction."
Digitalisation is high on the bank's agenda and it is proactively doing its part to encourage digital adoption by offering special concessions to clients for online banking transactions.
Standard Chartered is also embarking on end-to-end automation of client loan approval processes, which will substantially improve the turnaround time to only a couple of hours. It has already automated the majority of its underwriting criteria by tying up with Perfios Technology Solutions, a fintech company that specialises in artificial intelligence and machine learning.
Simply put, Standard Chartered is looking to support businesses' digital transformation, which in turn will benefit the wider economy. "To this end, we have regularly scheduled webinars for clients to increase awareness on the benefits of digitalisation and educate them on the various forms of financing available."
Digital capabilities and collaborations that Standard Chartered has embarked on to help clients in their digital transformation
Straight2Bank
An award-winning, simple and secure digital banking platform designed for businesses
Key features:
•Consolidated access to all accounts with SCB anytime, anywhere across multiple countries;
•Monitor and make domestic and international payments and employee bulk payroll secured with highest level of encryption and two factor authentication; and
•Access to more than 100 pairs of FX currencies and ability to book forex deals online
For more information, visit www.sc.com/my/business-banking/straight2bank/
---
Partnership with Credit Guarantee Corporation (CGC)
Standard Chartered collaborated with its long-standing partner CGC in its imSME initiative, Malaysia's first small and medium enterprise (SME) online financing and loan referral platform that provides a variety of financial products and services by participating banks and agencies.
For more information, visit www.imsme.com.my.
---
SME Assist — a tailor-made programme to support SMEs
To provide relief and assistance to pandemic-affected SMEs, Standard Chartered is offering financing to help them manage liquidity challenges and boost business cash flow with fee waivers and preferential forex rates.
For more information, visit www.sc.com/my/business-banking/sme-assist.
For more information or to see how Standard Chartered can help you and your business, leave us your contact HERE or call 1-300-888-111.