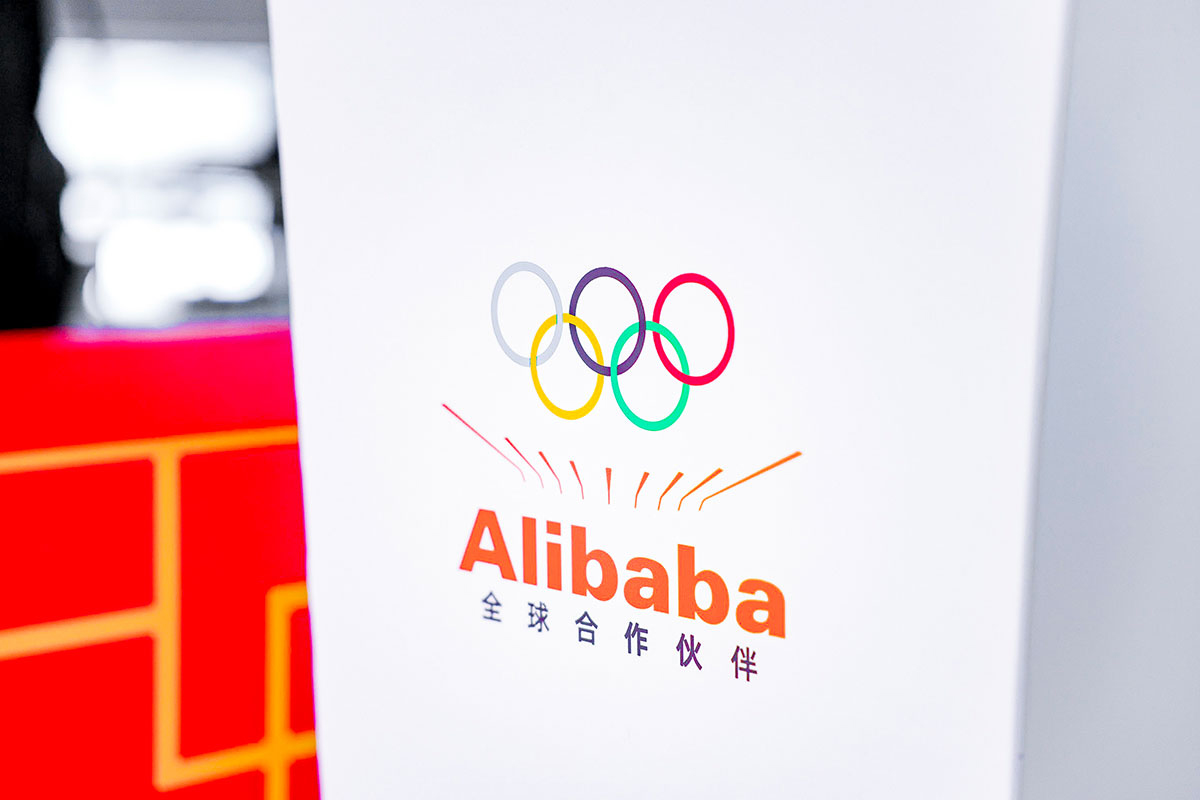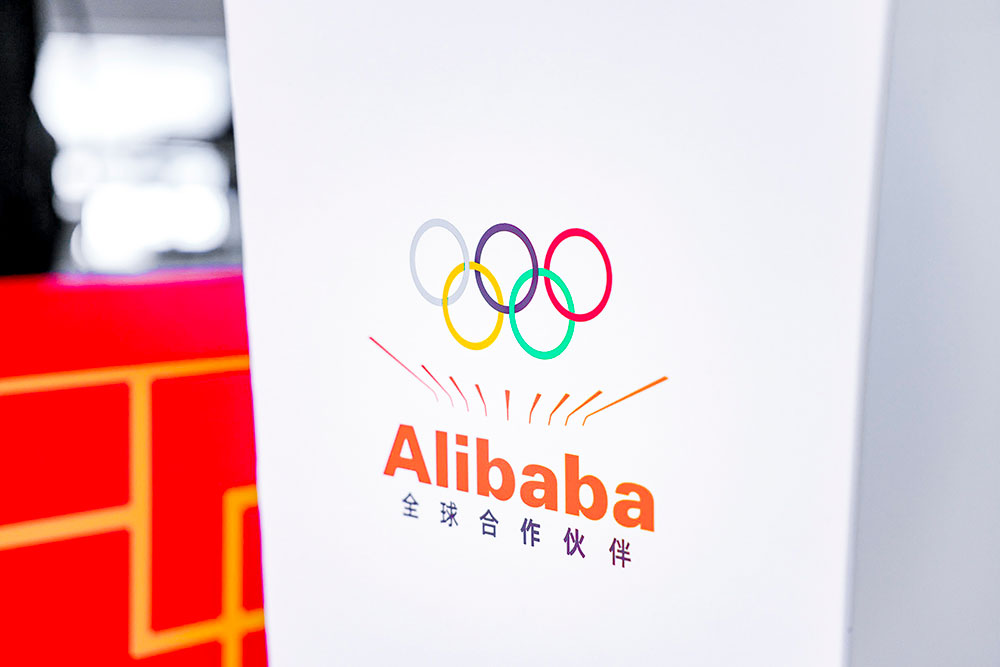 Olympic Winter Games Host its Core Systems on Alibaba Cloud
Olympic Winter Games Beijing 2022 (Winter Olympics) has successfully transferred its key games systems to Alibaba Cloud, Alibaba Group's digital technology and intelligence backbone, in order to support the International Olympic Committee's (IOC) digitalisation ambitions. The migration took place against the backdrop of the COVID-19 epidemic, with the goal of providing a safer, more efficient, long-term, and inclusive experience for participants and viewers from all over the world.
With Alibaba's technology, the planning and administration for Beijing 2022 was streamlined and enhanced with the modern cloud-based capabilities to analyse real-time intelligence, resulting in a more successful seamless user experience. "The Olympic Winter Games Beijing 2022 will not just be remembered by the excitement and the phenomenal achievements brought by the athletes from across the world, but also for the new benchmarks it had set for driving a more efficient, sustainable and inclusive Olympic Games," said Jeff Zhang, President, Alibaba Cloud Intelligence. "We are proud to be supporting the digitalisation of the Olympic Games, and we hope our experience in hosting Beijing 2022's core operating systems on Alibaba Cloud will be passed on to future sporting events."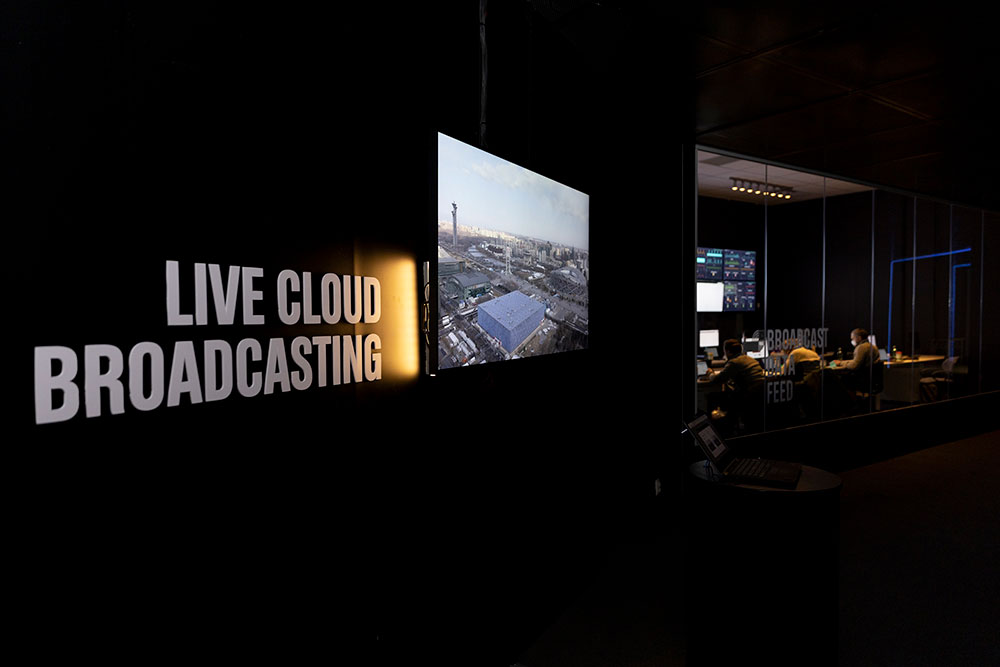 Live Cloud broadcasting signals available for the first time at the Olympic Winter Games
The Winter Olympics have seen a remarkable shift to cloud-based services, lowering the amount of time and money spent on IT infrastructure, hardware, and administration in a sustainable method. For example, for the first time in Olympic broadcasting, a cutting-edge technology capable of worldwide live content contribution has emerged, successfully competing with legacy systems based on dedicated telecommunication lines and satellite linkages. Live Cloud has been provided as a standard offering to Rights-Holding Broadcasters (RHB) for the Winter Olympics as part of the Olympic Broadcasting Services (OBS) Cloud, an innovative broadcasting solution brought together by OBS and Alibaba Cloud.
OBS Cloud is known as one of the most profound technological changes to Olympics operation: it not only offers broadcasters unprecedented efficiency, but also enables endless opportunities for innovation and to seamlessly deliver the excitement of the Winter Olympics to the widest possible audience.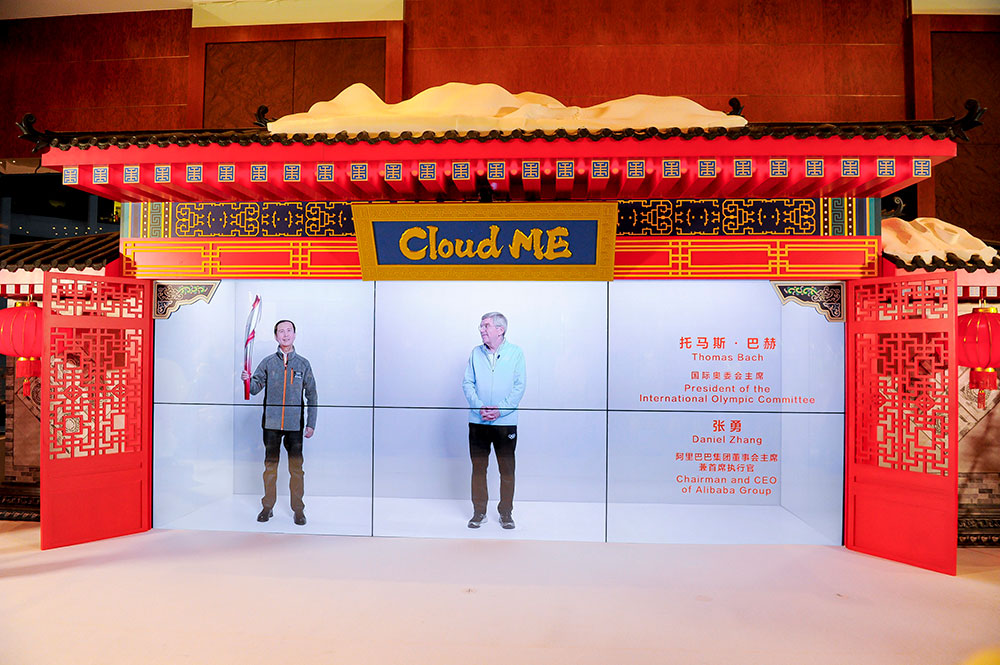 Daniel Zhang in Shanghai Cloud ME studio (left), with Thomas Bach from Beijing closed-loop (right), having a true-to-life meeting 'projected' at the Beijing Media Centre
According to Selina Yuan, General Manager of International Business, Alibaba Cloud Intelligence, Alibaba Cloud hopes that cloud technologies will not only reduce the cost associated with broadcasting, but also bolster the coverage of the Winter Olympics as more RHBs can access the live footage and choose the feeds they prefer. Ultimately, they hope more sports fans around the world can enjoy the excitement of the Winter Olympics.
The OBS Chief Executive Yiannis Exarchos also echoed that: "Amid the backdrop of COVID-19, our partnership with Alibaba Cloud has continued to transform the way we broadcast the Olympic Games."
In order to provide more inclusive experiences for Olympics fans under the circumstances of pandemic, Alibaba Cloud innovated Cloud ME, a realistic cloud-powered projection that allows for distant social interactions. By allowing users to meet and speak with each other's life-sized, true-to-life avatar projections, the technology overcomes distances. Just by stepping into a pop-up studio in the Cloud ME booth, participants will have their full-body image projected realistically into a remote booth, in which their projected personas will be displayed to meet and greet with their counterparts.
"The real-time communication solution powered by cloud technology plays a critical role in helping the world to connect effectively. Leveraging our global cloud network and self-proprietary algorithms, we aim to bring the benefits of real-time communication to various day-to-day scenarios including online education, interactive entertainment, video conferencing and other enterprise services," said Lijuan Chen, General Manager of Product and Solution, Alibaba Cloud Intelligence.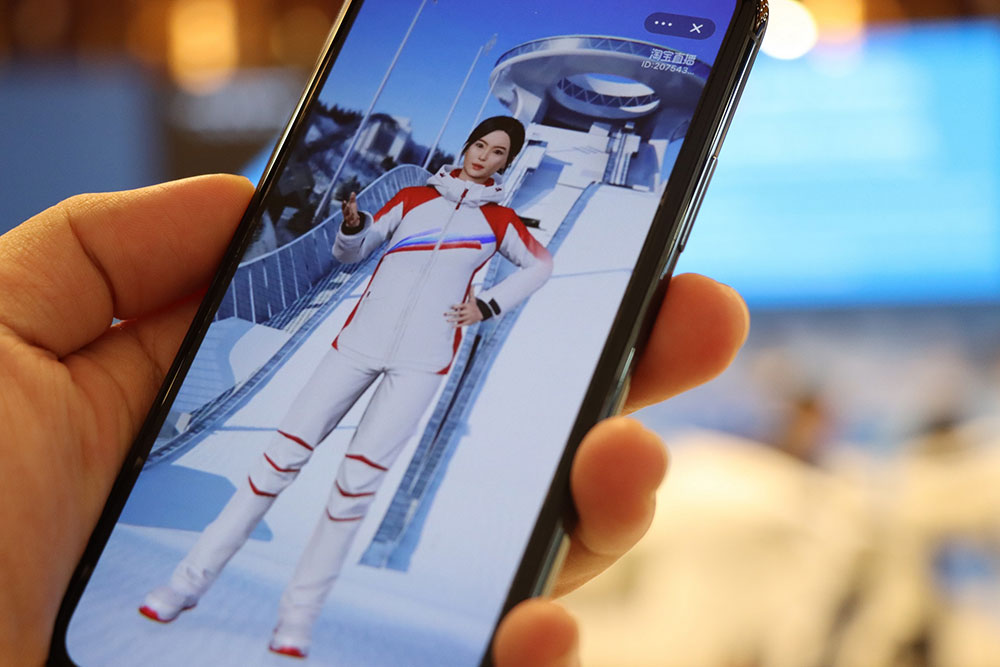 Dong Dong, Alibaba's cloud-based virtual influencer for promoting its Olympic Winter Games partnership.
Alibaba also debuted Dong Dong, a 22-year-old virtual influencer, in addition to revolutionising social connections. Dong Dong was designed to communicate with fans all around the world by providing amusing and educational Olympic-related knowledge. She can portray a wide range of emotions by speaking in a human-sounding voice. This has shown to be very effective in attracting a younger audience as proven by the statistic of 2 millions views on Dong Dong's live streaming with a fan base of over 100,000 from February 4 to February 20.
Alibaba Cloud would like to use cloud technology to give the Winter Olympics a digital uplift and to deliver Winter Olympics experiences relating to cloud and e-commerce platform services to fans in a creative way. That's why Dong Dong is developed, with the hope that the cloud-based virtual influencer can create better engagement with the younger, digital natives in an exciting and natural way.