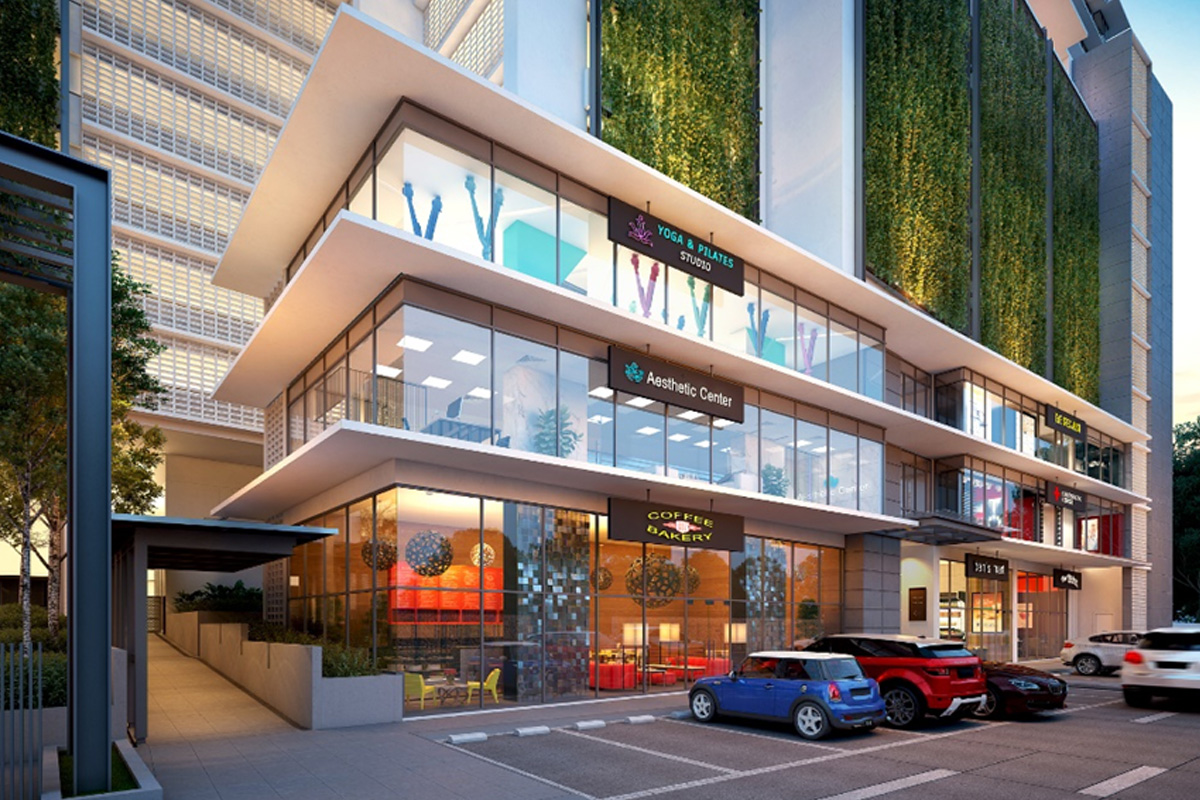 Business owners, entrepreneurs and investors can now get more value, savings and support for their growing business with Sime Darby Property's latest "Retail & Office Hotdeals", which runs until Nov 30.
By booking a commercial unit at one of these three vibrant, freehold addresses - Cantara Retail in Ara Damansara, Lot 15 Retail in Subang Jaya and Melawati Corporate Centre in Taman Melawati - purchasers can enjoy up to 12 months of free instalments and maintenance fees as well as waivers on the sale and purchase agreement, memorandum of transfer and loan legal fees.
Start-up support is offered as part of the deal, with tenant matching for investors and free interior design consultation services. Sime Darby Property is also offering an easy entry rent-to-own scheme at Melawati Corporate Centre.
Strategically located, Cantara Retail is an office and retail space within a serviced apartment development in the mature and lush neighbourhood of Ara Damansara. The area has an immediate population catchment of 500,000. The property is 500m from the Lembah Subang LRT station and is connected to the station via a covered walkway, making it a convenient hub for business.
The GBI Gold-compliant retail component is connected to Cantara Residences, which was completed in 2019 and comprises 888 serviced apartments with a 100% take-up rate. This ideal location provides many conveniences that benefit the homeowners of Cantara Residences as well as the surrounding population.
The development offers ample covered parking spaces, an easy drop-off area and five practical retail layouts with built-ups ranging from 1,841 to 4,682 sq ft. Each unit will be allocated two car park bays and selling prices start from RM2.1 million. Currently, only nine units are available.
Meanwhile, for Lot 15 Retail, the freehold office and retail space is located right below its serviced residences in Subang Jaya's vibrant SS16 neighbourhood. It is primed for business opportunities as it is located within the Subang Jaya City Centre (SJCC) commercial strip and adjacent to the bustling SS15 neighbourhood.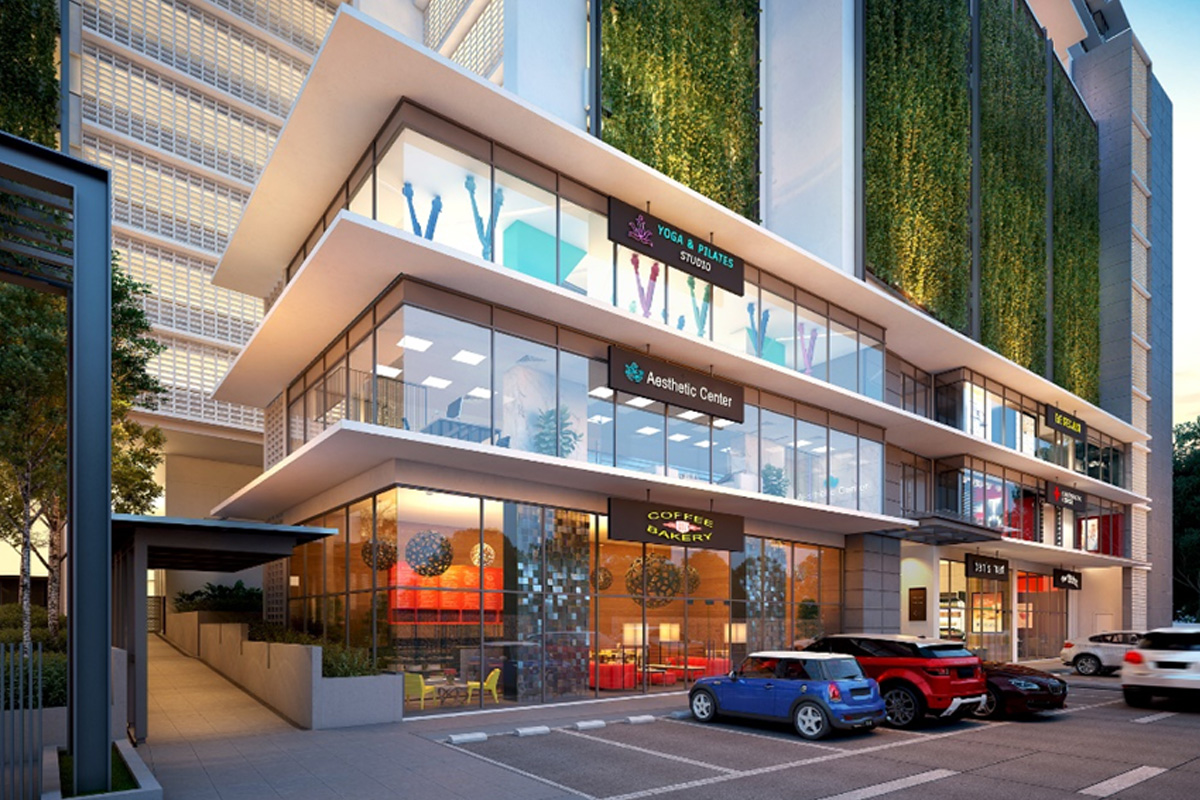 Located within SJCC in Subang Jaya's vibrant SS16 neighbourhood, Lot 15 Retail is primed for business opportunities
Launched at end-2017, the Lot 15 serviced apartment development comprises a total of 361 units in two 20-storey blocks and is now 100% taken up. The entire development is slated to be completed in 1Q2022.
Situated on Jalan SS16/1 and adjacent to Menara Mesiniaga, Lot 15 Retail offers good connectivity and convenience, as it is only 500m from the Subang Jaya LRT and KTM stations and has direct access to the Federal Highway, New Klang Valley Expressway (NKVE) and New Pantai Expressway (NPE).
The retail centre has potential for education and enrichment centres, health and wellness outlets, grocery and convenience stores and even co-working offices to cater for the vibrant lifestyles and gradually evolving needs of working professionals, young families and retirees in the area.
There are seven exclusive units at Lot 15 Retail, served by a dedicated lift lobby. With practical and simple layouts to cater for flexible business needs, units come in built-ups ranging from 1,528 to 3,122 sq ft and have a full-height glass window façade, offering maximum visibility and frontage. Each unit is allocated four car park bays and there are 123 visitor parking bays at the basement level. Units at Lot 15 Retail are priced from RM1.54 million.
Surrounded by retail shops, residential homes and greenery in the mature township of Taman Melawati, Melawati Corporate Centre is a well-located office suites development just 700m from Melawati Mall and 12km from KLCC.
The property has good connectivity with easy access to a network of highways such as the Kuala Lumpur Middle Ring Road 2 (MRR2), Duta-Ulu Kelang Expressway (DUKE) and Ampang-Kuala Lumpur Elevated Highway (AKLEH) as well as rail transport, placing it mere minutes away from hotspots in and around Kuala Lumpur.
Available for immediate occupancy, the freehold office suites offer eight flexible layout types to match various business needs. Built-ups range from 1,259 to 1,905 sq ft for the intermediate lots and from 1,098 to 2,045 sq ft for the corner units. 
Units are available in multiple configurations, both vertical by core and horizontal by floor, and the six retail suites on the ground floor, two of which are occupied by two major banks, come with extended terraces. The 10-storey building is also equipped with private lifts for each of its core configuration to ensure the commute from basement to floor is uninterrupted.
Overlooking the hills of Melawati, the property's rooftop sky terrace makes an ideal place for hosting events. Limited units are available from the total of 106 suites and prices start from RM1.2 million.
Melawati Corporate Centre is located in the heart of the Taman Melawati township, which has a population catchment of more than 27,000 from nearby homes and is surrounded by shops, offices and retail spaces.
For more information on the deals and the commercial properties featured, visit here