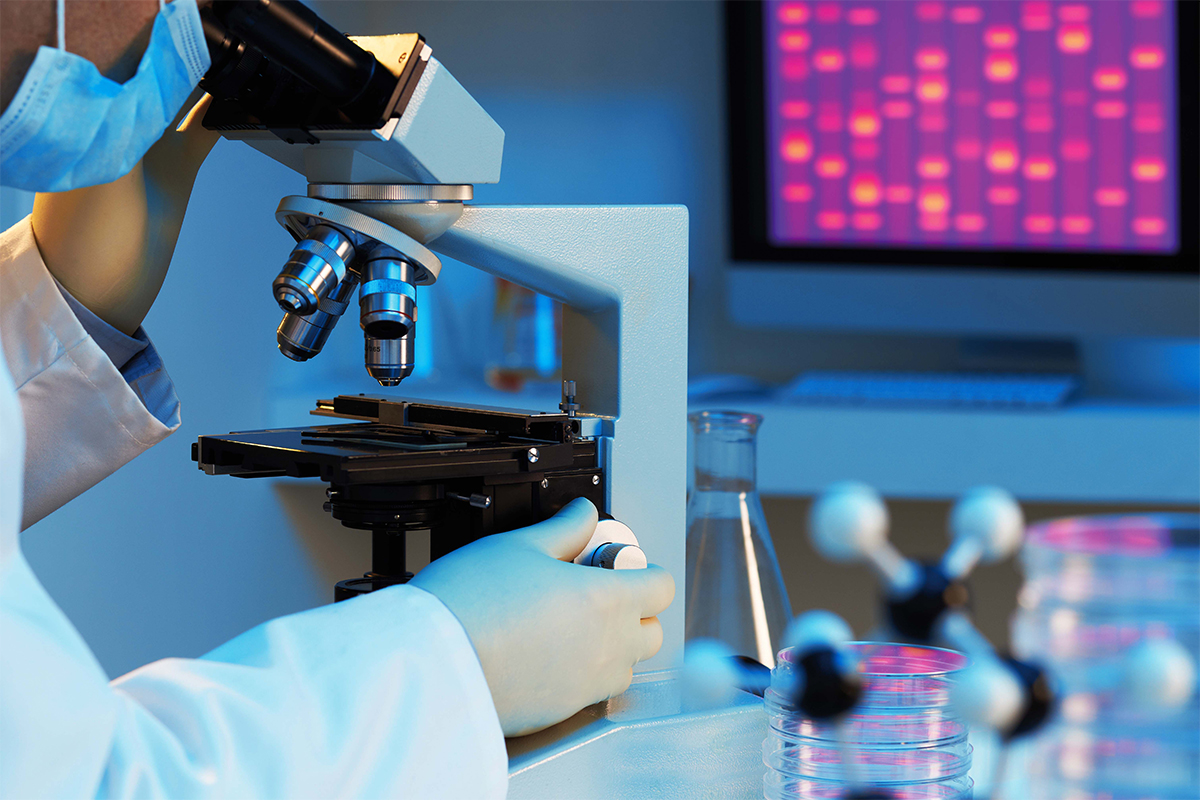 The global medical devices market is on the rise. According to research and consulting company, Precedence Research, the market size of medical devices worldwide will hit US$671.49 billion by 2027, up from US$447.63 billion in 2019. This means a cumulative average growth rate (CAGR) of 5.2% from 2020 to 2027.
This is good news for Malaysia as it aims to become a hub for the manufacture of medical devices. Already, more than 200 medical devices manufacturers, of which 30 are MNCs, have operations in the country, while investments into the sector was worth RM6.1 billion in 2020.
The country's exports of medical devices also enjoyed a boost in 2020, growing by 24.9% to RM29.99 billion, owing to increased demand caused by the COVID-19 pandemic.
Unsurprisingly, surgical and examination gloves were the biggest contributors to this growth, accounting for RM17.07 billion worth of exports. This was an increase of 51.9% from 2019. Malaysia, incidentally, accounts for more than 60% of global surgical and examination gloves production.
At the same time, facemasks exports saw the biggest jump in volume, growing by 407.5%, from RM12.04 million in 2019 to RM61.1 million last year.
Aside from medical gloves and facemasks, other major medical devices exports from Malaysia include medical instruments, catheters, syringes, needles and sutures, and electro medical equipment.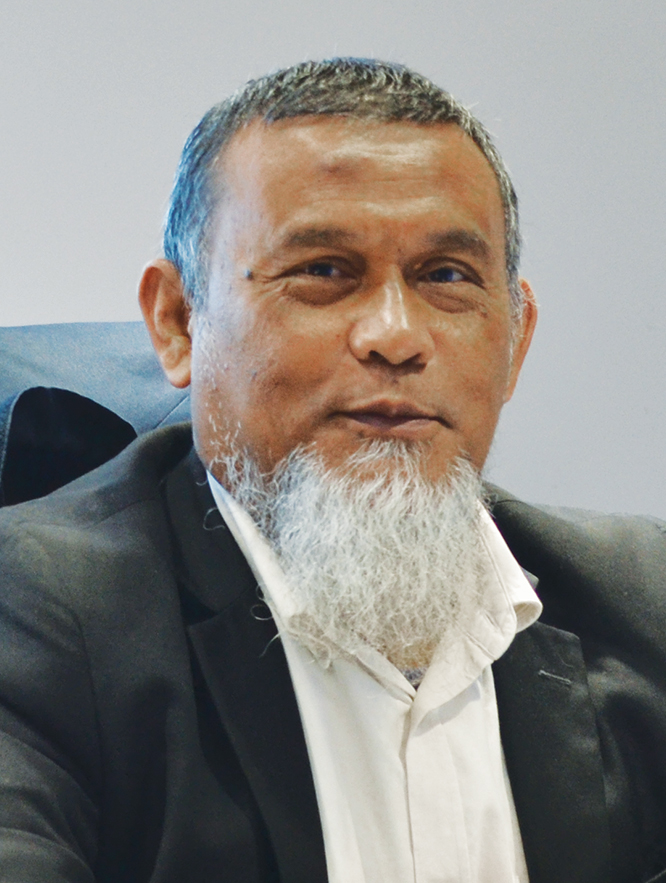 Ahmad Shariff Hambali, Chief Executive of the Medical Device Authority (MDA)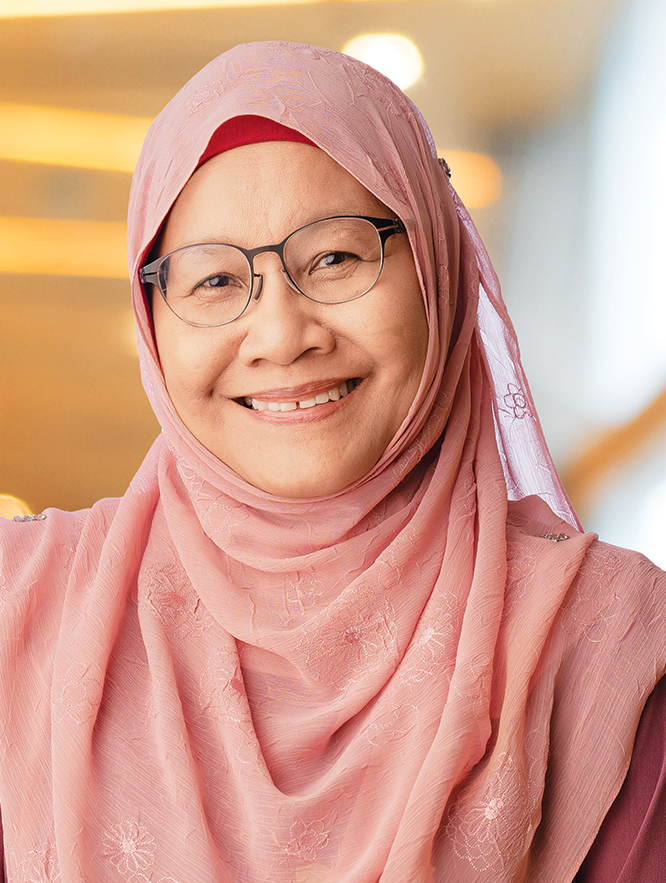 Nur Fadhilah Muhammad, Chief Executive of SIRIM QAS International
THE IMPORTANCE OF MEETING STANDARDS
Existing and potential players in the Malaysian medical devices manufacturing sector look set to enjoy a bright future. Of course, setting up operations is just one step, another is to ensure that the medical devices they manufacture are safe, fit for purpose and conform to national and international regulations and standards.
This is to affirm that the medical devices are able to be sold and/or exported to the Malaysian and international markets. The latter is particularly noteworthy as 90% of all medical devices manufactured in Malaysia are destined for overseas.
SIRIM QAS International, a wholly-owned subsidiary of SIRIM Berhad - the nation's leading technology and research company - has the means, the expertise and the experience to help medical devices manufacturers do so.
As a Conformity Assessment Body (CAB) accredited by the Department of Standards Malaysia (STANDARDS MALAYSIA) and the Medical Device Authority (MDA) of Malaysia, SIRIM QAS provides testing, inspection and certification (TIC) services to medical devices manufacturers. This includes product testing and certification, as well as management system certifications.
ENSURING QUALITY IN MANUFACTURING AND SUPPLY CHAIN
Set up to implement and enforce the Medical Device Act 2012 (Act 737), the MDA is an agency under the Ministry of Health Malaysia with the mandate to license the establishment of parties involved in the manufacture and sale of medical devices, as well as the registration of medical devices produced or sold in Malaysia.
"In order to position Malaysia as a medical device industry hub, it is essential to help our local manufacturers reach a higher level and become global champions. This requires the concerted efforts of all parties - from the manufacturers to the agencies and the government," said Ahmad Shariff Hambali, the Chief Executive of MDA.
"As one of the registered CABs, SIRIM QAS supports MDA in scrutinising evidences, providing ISO 13485 certifications and conducting product conformity assessments. SIRIM holds a lot of responsibilities in supporting control in the medical devices industry," he shared.
Under Section 15(1) of Act 737, any establishment involved in manufacturing, importing, or distributing medical devices in Malaysia need to receive an Establishment Licence from the MDA.
In order to do so, manufacturers need to be certified with ISO 13485 Medical Devices, while authorised representatives, importers and distributors need to be certified with Good Distribution Practice for Medical Devices (GDPMD).
"This is where SIRIM QAS comes in. We audit and certify an establishment's compliance with either or both of these two schemes (depending on the necessity)," said Nur Fadhilah Muhammad, the Chief Executive of SIRIM QAS.
"ISO 13485 is a quality management standard that is applicable to any organisation involved in the design, production, installation and servicing of medical devices. GDPMD, on the other hand, is more focused on those in the medical devices supply chain, and ascertains that that the holder has the competency to ensure the quality, safety and performance of medical devices under its care. With these two certifications, establishments in the medical devices industry are able to assure regulators that their medical devices have been manufactured, stored and transported in the optimal manner. By doing so, this will help open up markets and boost consumer confidence," explained Nur Fadhilah.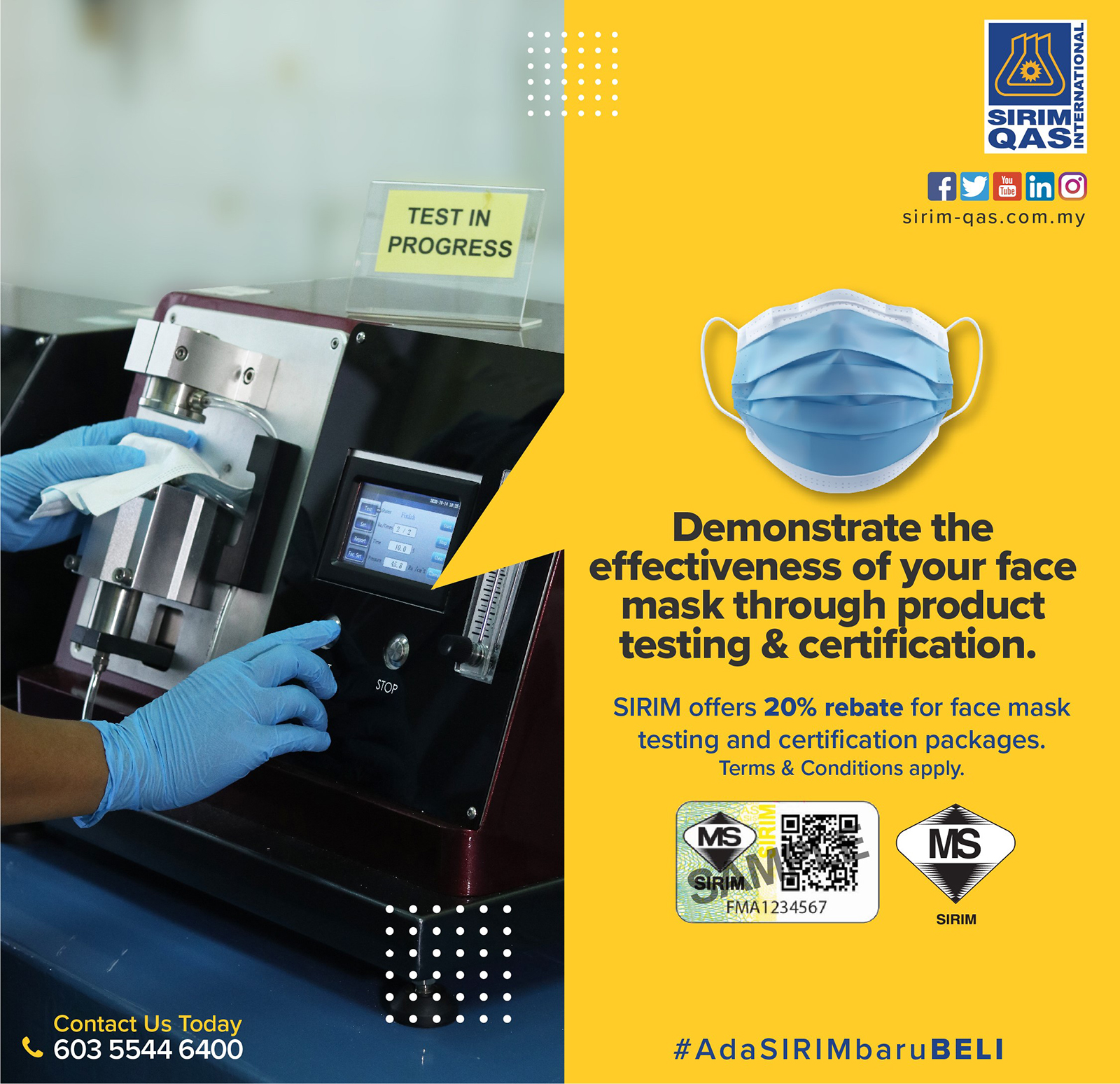 ASSESSING THE EFFICACY AND SAFETY OF MEDICAL DEVICES
SIRIM QAS also plays a key role in conformity assessment for medical devices manufactured and/or sold in Malaysia. This is in line with the requirements of the MDA for all medical devices to be registered before being released to the market.
This is an absolutely vital process as faulty medical devices may pose serious health hazards to users. As such, SIRIM QAS is able to reassure regulators and consumers of the safety and performance of such devices.
The organisation does so in two ways - Product Verification and Full Assessment. The former is applied to medical devices that already have existing approval from a foreign regulatory body. Under this, SIRIM QAS will review and verify the certification given by said regulatory body so that MDA can approve the device as being suitable for the Malaysian market.
Full Assessment is applicable for both local and imported medical devices that have yet to receive approval from any recognised regulator. Such devices will undergo the complete TIC process from SIRIM QAS, before - if they pass - receiving the greenlight from MDA.
"When medical device manufacturers register their products with MDA, it means that they have adhered to relevant requirements. This makes it easier for them to meet the requirements set out by other countries, register their products there and penetrate the global marketplace," said Ahmad Shariff.
PLAYING A ROLE IN THE FIGHT AGAINST COVID-19
SIRIM QAS also certifies the quality and efficacy of non-surgical facemasks which are being worn by the public as part of the government-mandated efforts to combat COVID-19.
Facemask testing and product certification by SIRM QAS assures users of product safety and reliability. The MS trademark and security label on products make it easy for consumers to ascertain quality and effectiveness, and choose the best products in the market. Furthermore, the security label comes with a QR code so that customers can easily scan and obtain the certification information.
WHY SIRIM QAS
All the above demonstrate why it is important for players in the medical devices manufacturing sector to undergo TIC - whether it is of their processes, systems or the devices they manufacture.
SIRIM QAS is the ideal partner to do so. Not only does it have more than 25 years of experience and has the expertise and accreditation, it also has a reputation for stringent quality that has made it internationally recognised and respected. In addition, being a national CAB, SIRIM QAS is focused on enhancing the reputation of Malaysian manufacturers and helping open doors to export markets.
And that can only be done through demonstrating compliance with standards.
Expand your reach. Trust SIRIM QAS.