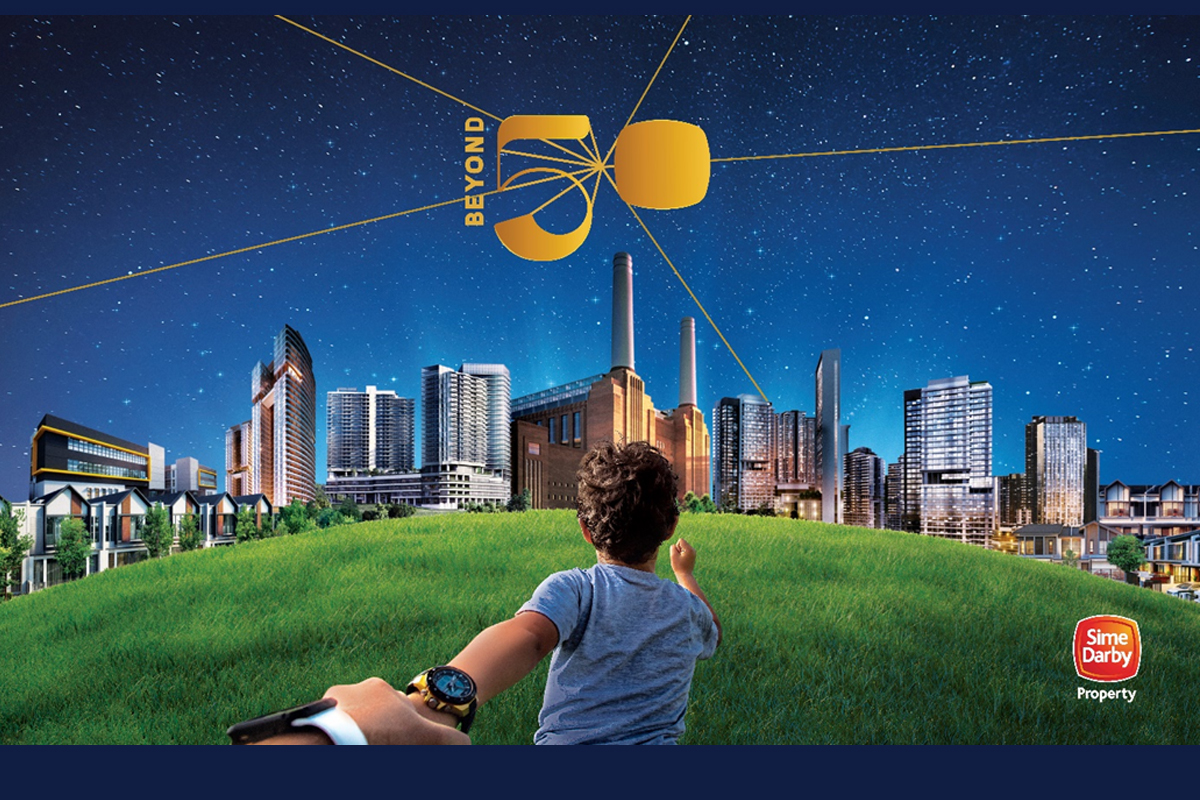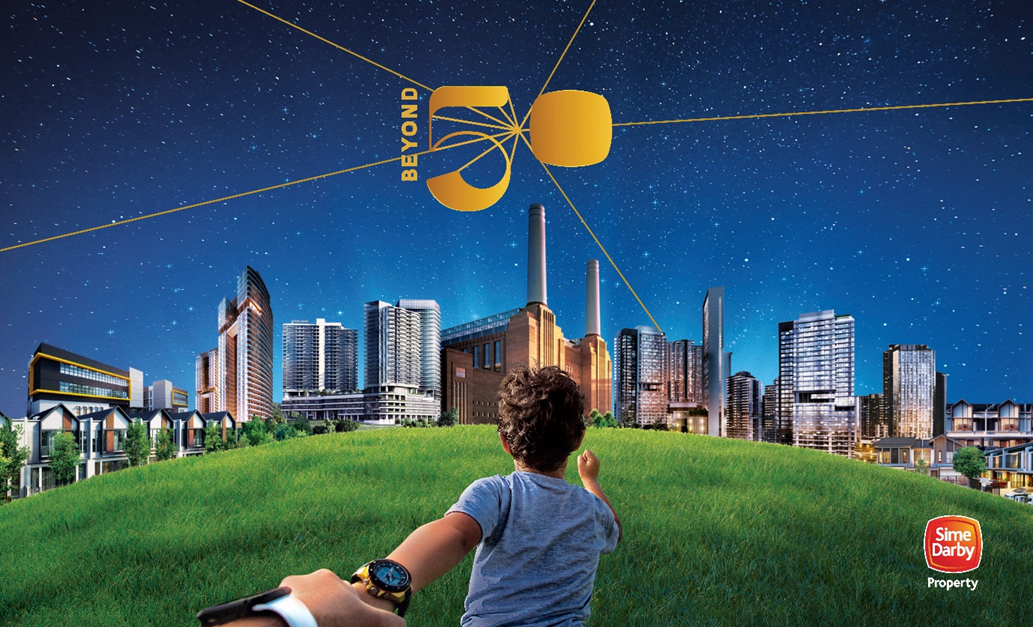 Putting into motion a visionary purpose to Multiply Value for people, businesses, economies and the planet through initiatives that will shape the future of the industry.
As an industry leader and significant contributor to nation building in the last five decades, Sime Darby Property is ready to take on the next 50 years and beyond but this time, with a greater purpose.
Studies show that goal-driven organisations have better growth and understanding this value, Sime Darby Property had successfully completed a two-year analysis of its operations to redefine its new purpose vision, mission, and values statement.
With a Purpose 'to be a Value Multiplier for people, businesses, economies and the planet', the company is ready fulfill its mission to 'advance real estate as a force for collective progress, in harmony with the planet's resources'. Its Mission to develop, own and manage a thriving asset portfolio that implements positive stakeholder capitalism, will be supported by its 'Multiply Value' growth-oriented mindset to lead the industry.
Sime Darby Property group managing director Datuk Azmir Merican believes the company is aligned with the purpose of paving the way for communities, the environment, businesses, and the economy to thrive for generations to come.
"We nurture the ability to see value differently than most. While others focus on incremental value, we believe in multiplying value and to achieve this, we must build more than buildings. Sime Darby Property will drive the vision via innovation, technology and a flexible growth mindset that allow us to see beyond our own needs and lifetime," he said.
"We believe that Sime Darby Property's role in this ecosystem is beyond the confines of its employees and stakeholders. The industry seeks us for guidance and our peers look at us for inspiration. At the end of the day, you will see that Sime Darby Property made the world a better place than when we started." - Dato' Azmir Merican Sime Darby Property Group Managing Director
In line with this future-forward direction, Sime Darby Property is celebrating its golden anniversary with the Beyond 50 campaign which aims to share the company's vision for the next 50 years centred around the pillars of people, planet, businesses and economies.
At the forefront of ESG
Sime Darby Property leads the industry in environmental, social and governance (ESG) practices and consistently emphasises sustainability as a hallmark of everything it does and stands for.
One of the four core imperatives in the company's sustainability strategy is to "implement good biodiversity practices" that is in line with the company-specific 2030sustainability goals.
Its Elmina Rainforest Knowledge Centre (ERKC) in the City of Elmina is primed for conservation actions, research and development activities, and other green initiatives - propelling the company's journey towards building more sustainable communities for future generations.
The ERKC will live up to its role as a premier centre of environmental conservation and help safeguard the biodiversity of endangered and threatened plants - aligned with the company's aim of producing up to 50,000 IUCN red list trees by the year 2030 and planting them at its townships and developments.

Ready for the Future: Armed with a new Purpose, Vision, Mission, and Values, Sime Darby Property and its employees are geared-up to make a positive difference by Multiplying Value for people, businesses, economies and the planet.
A real estate player
The aim is to transform Sime Darby Property from the pure-play property developer that it is today, focused on the build-and-sell residential segment, into a real estate company by 2025. The company has broadened its income streams by focusing on strengthening the master developer model, investment and asset management, and, industrial and logistics development.
Particularly for the industrial and logistics segment, it sees a significant opportunity for expansion via its remaining available industrial land at approximately 2,800acres (1,133 hectares).
Sime Darby Property also aims to capitalise on the high demand for logistics and warehousing as well as ecommerce, following global trade flows and supply chain developments in addition to shift in consumer preferences. On a global scale, Sime Darby Property is making great strides with the redevelopment of the iconic Battersea Power Station in London, slated for a launch later this year.
Quality way of life for all
Inclusivity is an emphasis in many of its townships and is epitomised via the Inclusive Playground built in collaboration with UNICEF Malaysia and launched earlier this year in the City of Elmina.
Sustainability is also at its business' forefront as exemplified through Project Arc (PARC) in Subang Jaya which models as a gathering space that allows people to explore how sustainable community lifestyle can be accessible and fun.
In support of the "shape inclusive and resilient communities" principle, Sime Darby Property has launched developments via the Inspirasiku effort, with aims to build 15,000 affordable homes that cost below RM600,000 by 2030.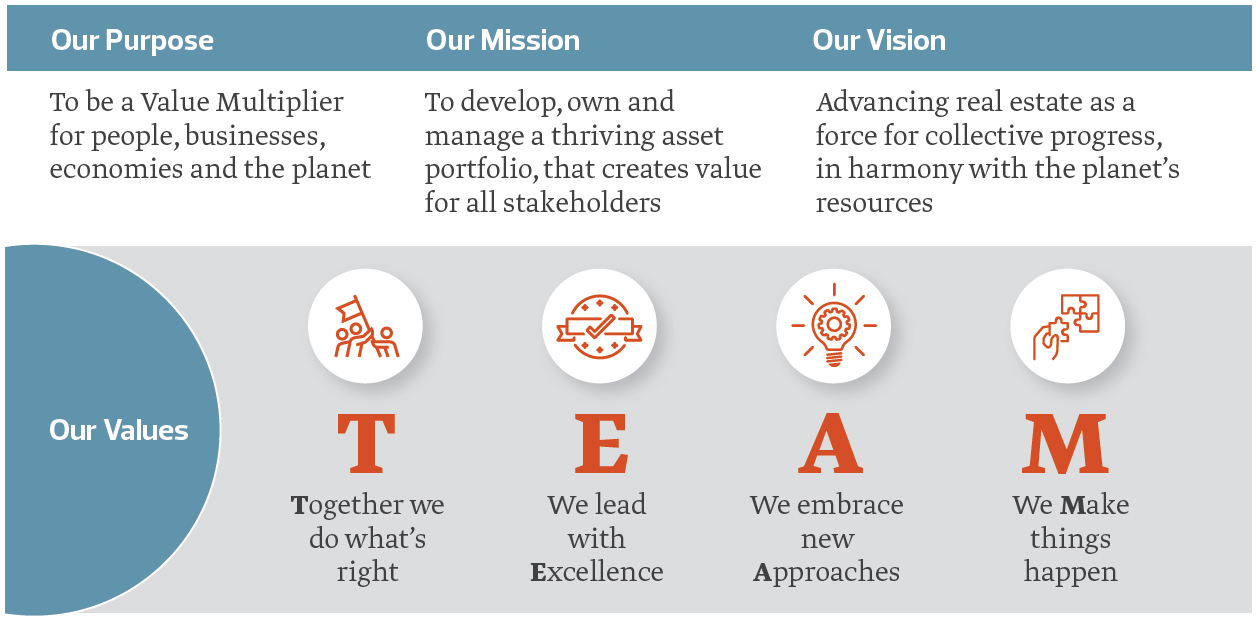 Rewarding existing and new customers
Sime Darby Property is rewarding existing customers as well as new property buyers in a big way this year with its 'Beyond 50 Rewards' sales campaign and ultimate grand prize of a unit worth more than RM1mil at The Serenade in The Glades, Putra Heights in Selangor - a luxurious and low-density condominiums in a resort-inspired enclave.
Other prizes include an experiential travel package to the Battersea Power Station in London and a FIFA World Cup 2022 travel package to watch the semi-finals in Qatar. Meanwhile, Prime members are entitled to an extra lucky draw for Prime member gifts. The campaign period for the grand prize of one unit at The Serenade runs from Aug 15 to Dec 31, 2022, while the experiential travel packages and Prime member gift campaign period is from Aug 15 until Sept 30, 2022.