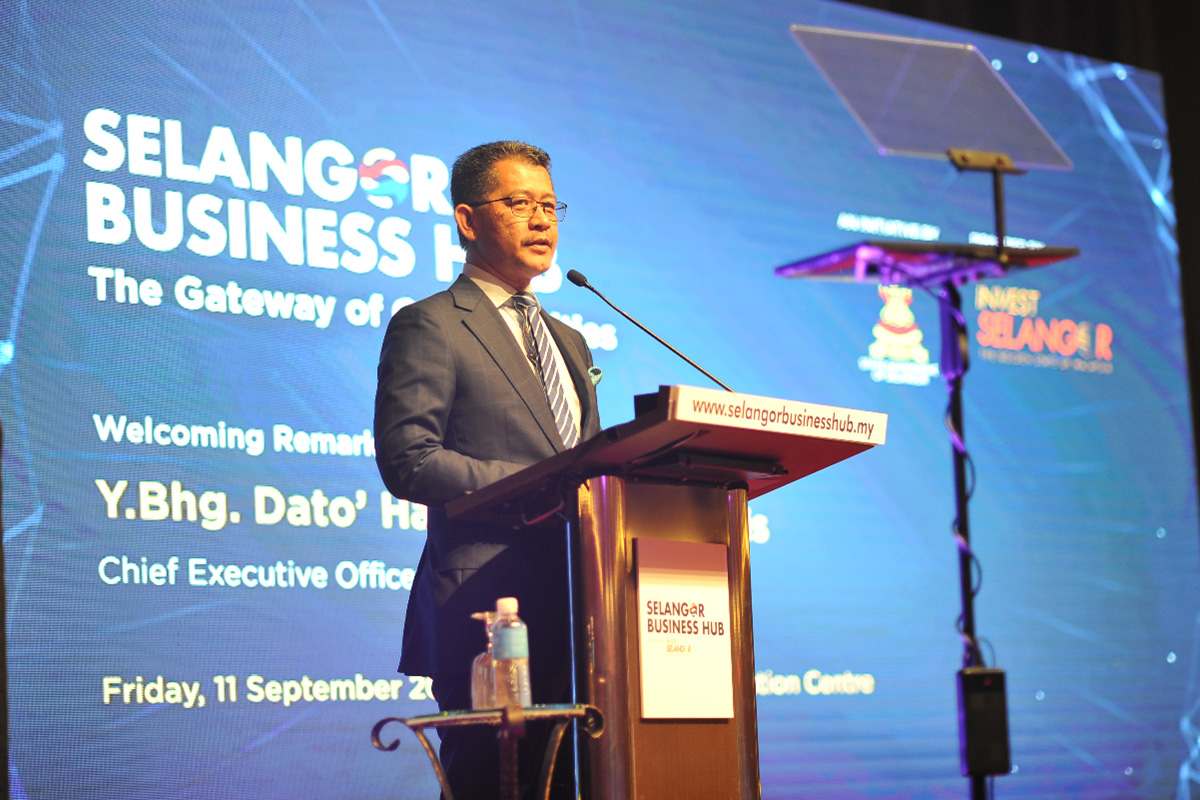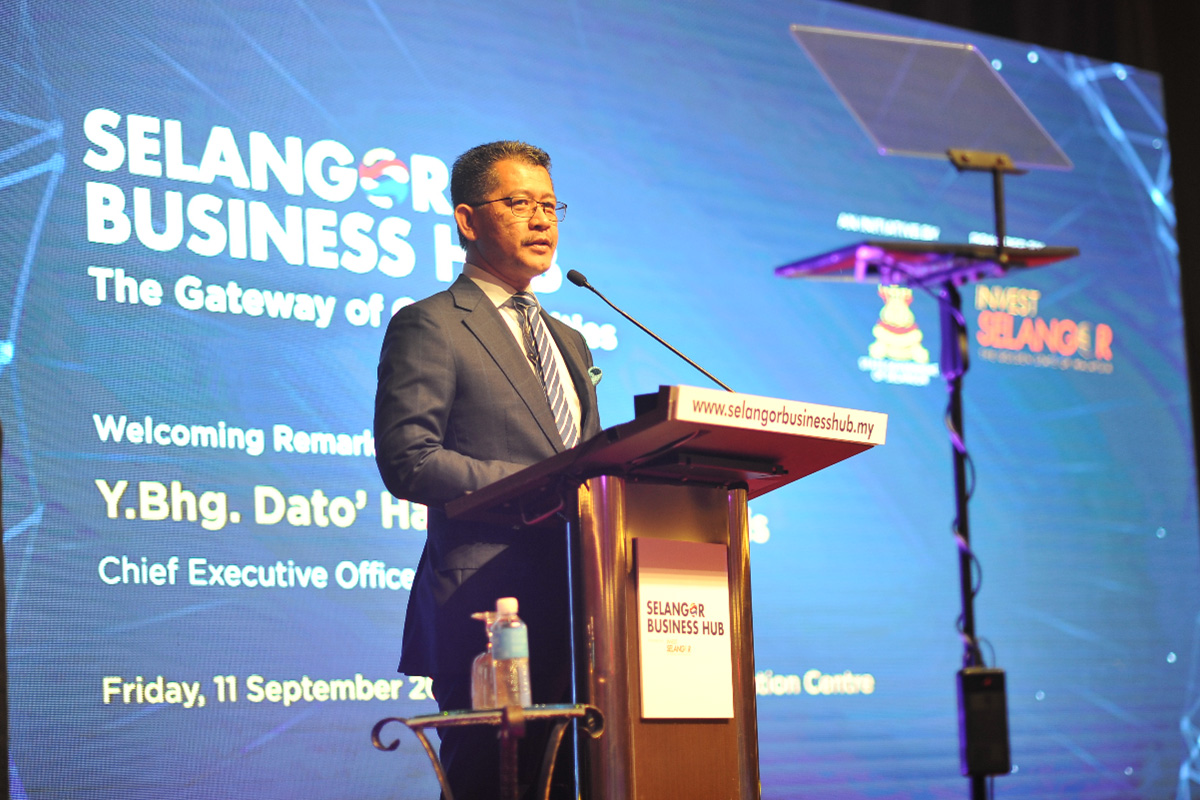 Following its success as one of the first virtual exhibitions in the country last year, the Selangor International Business Summit returns for its 2021 edition (SIBS 2021) from Oct 7 to 10, this time taking place in hybrid mode at the Kuala Lumpur Convention Centre and on the Selangor Business Hub portal.
The virtual SIBS 2020 saw 280 exhibitors having their virtual booths on the portal, and a total of 175,000 eyeballs from more than 50 countries joined the programmes. Such was the encouraging response that the four-day event was extended for three more days to allow more visitors to participate.
According to the host, Invest Selangor Bhd, this year's SIBS 2021 will have more features that will improve its proposition to exhibitors, speakers, trade visitors as well as conference attendees.
For instance, the organisers have promised that there will be improvements in the networking sessions in between the panel sessions and business-to-business meetings as well as the overall user interface/user experience (UI/UX) in the attendees' journey in navigating the portal.
Invest Selangor CEO Datuk Hasan Azhari Idris says the hybrid method will offer participants and attendees the best of both worlds. SIBS 2021, he adds, looks to replicate the trade expo experience as a platform to provide effective face-to-face relationship building as well as product sampling, where exhibitors reintroduce their products and brands, meet new potential customers and keep up with industry goings-on.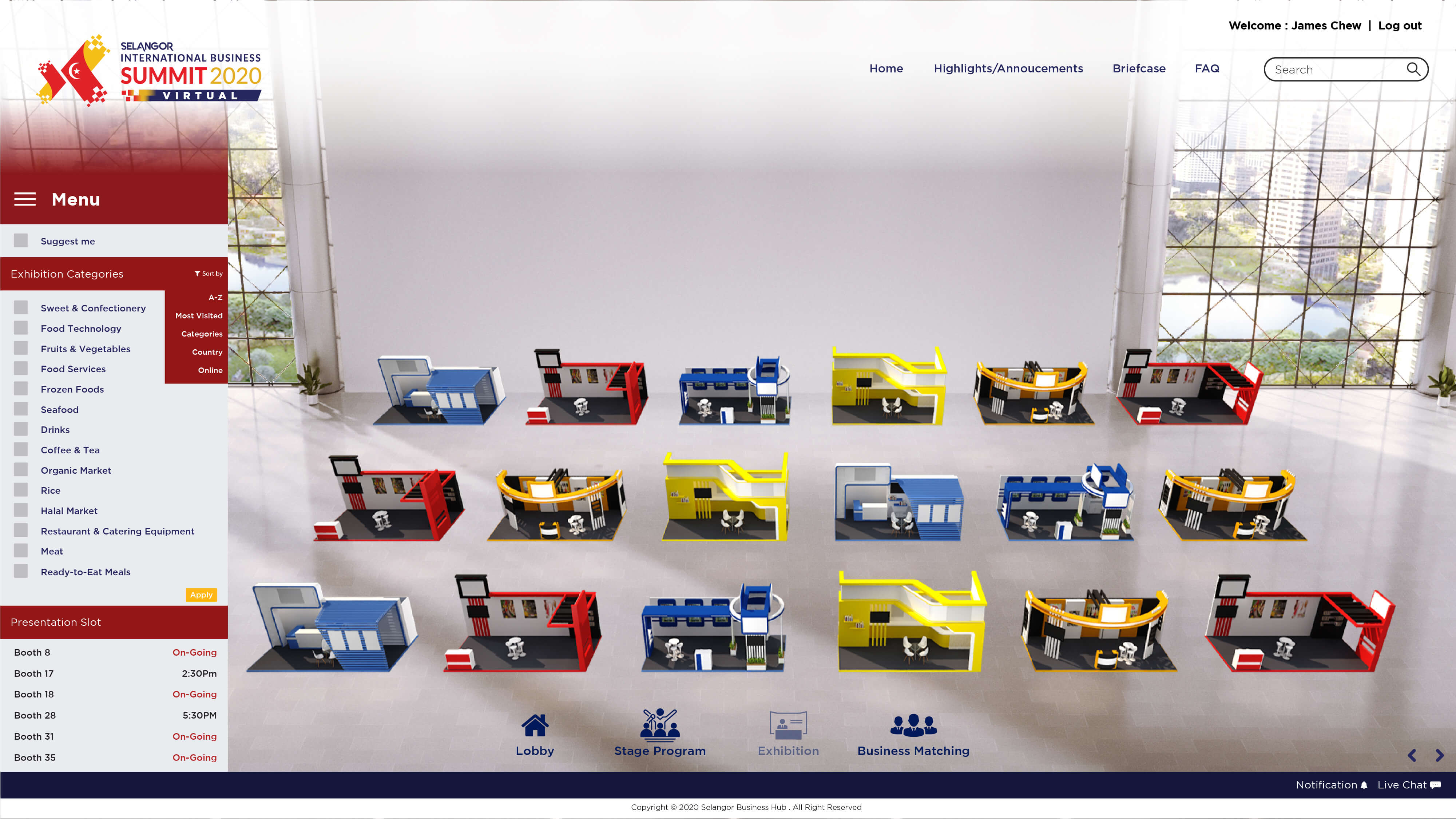 SIBS 2020 introduced the hybrid method which allow participation through virtual sessions.
"We are also working on ways to have these kinds of exposure and experiences in our virtual exhibition," Hasan Azhari tells The Edge in an interview.
"The Virtual Selangor International Expo this year, for example, features monthly meet-and-greet sessions to enable all participants to have the opportunity to meet and introduce their products and services to the list of identified trade buyers, prior to the actual dates of the expo in October. And if the buyers are interested in pursuing a discussion, they may ask the exhibitors to send the product samples to them directly.
"Therefore, having this in hybrid mode enables business discussions to be extended beyond the four days of the summit in October, which will benefit the exhibitors even more. And the trade visitors will also be able to revisit the exhibitors' booths as and when they require more info on certain product lines or product profiles."
For SIBS 2021, Invest Selangor hopes to gather the full participation of 870 booths and 15,000 visitors throughout the four-day summit, which will feature dedicated expos on the four main sectors, namely food and beverage (F&B), medical products and services, R&D and innovation, and industrial parks.
There will also be several conferences and talks on-site that will touch on topics such as the Asean economic region, innovation, smart city and the digital economy, vaccination, age care and the halal industry and certification, among others.
Understanding that small and medium enterprises (SMEs) are the backbone of the economy, Hasan Azhari says that despite the challenges of the pandemic and travel restrictions, the virtual SIBS has managed to assist SMEs in their continuous marketing exercises through networking opportunities.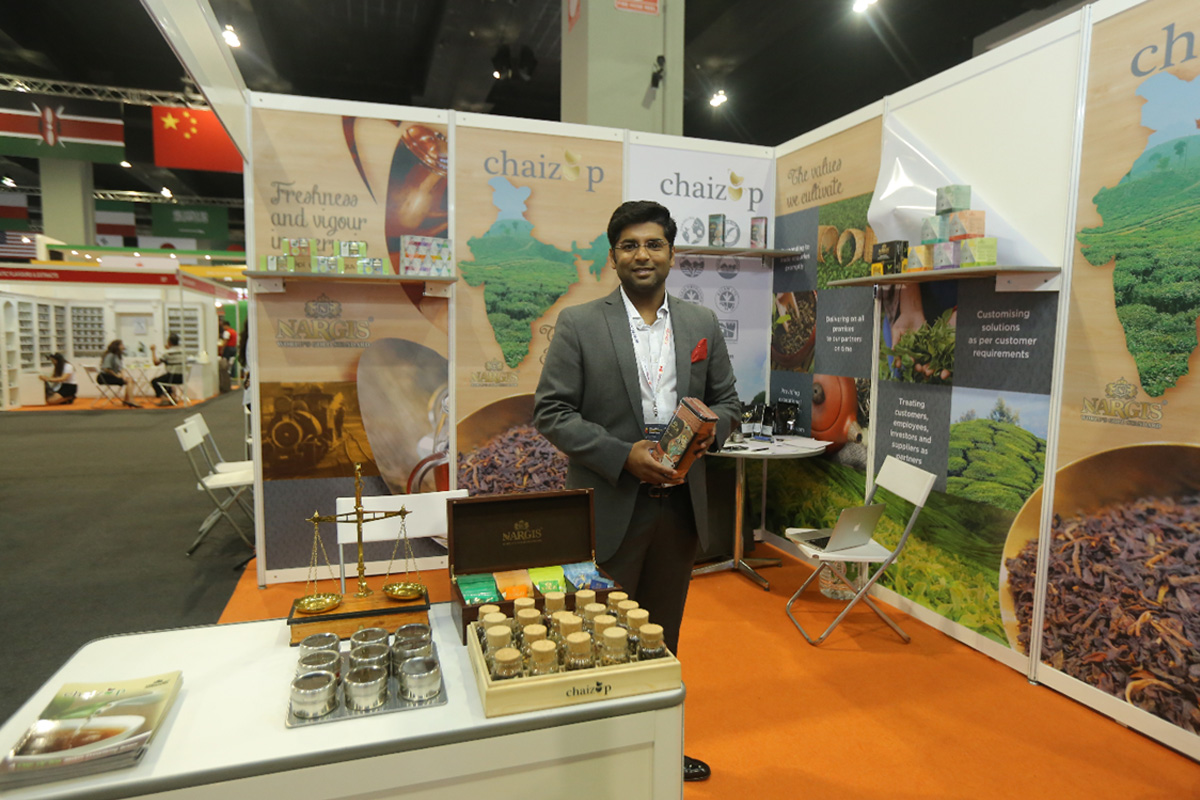 Exhibitors of Selangor Summit 2019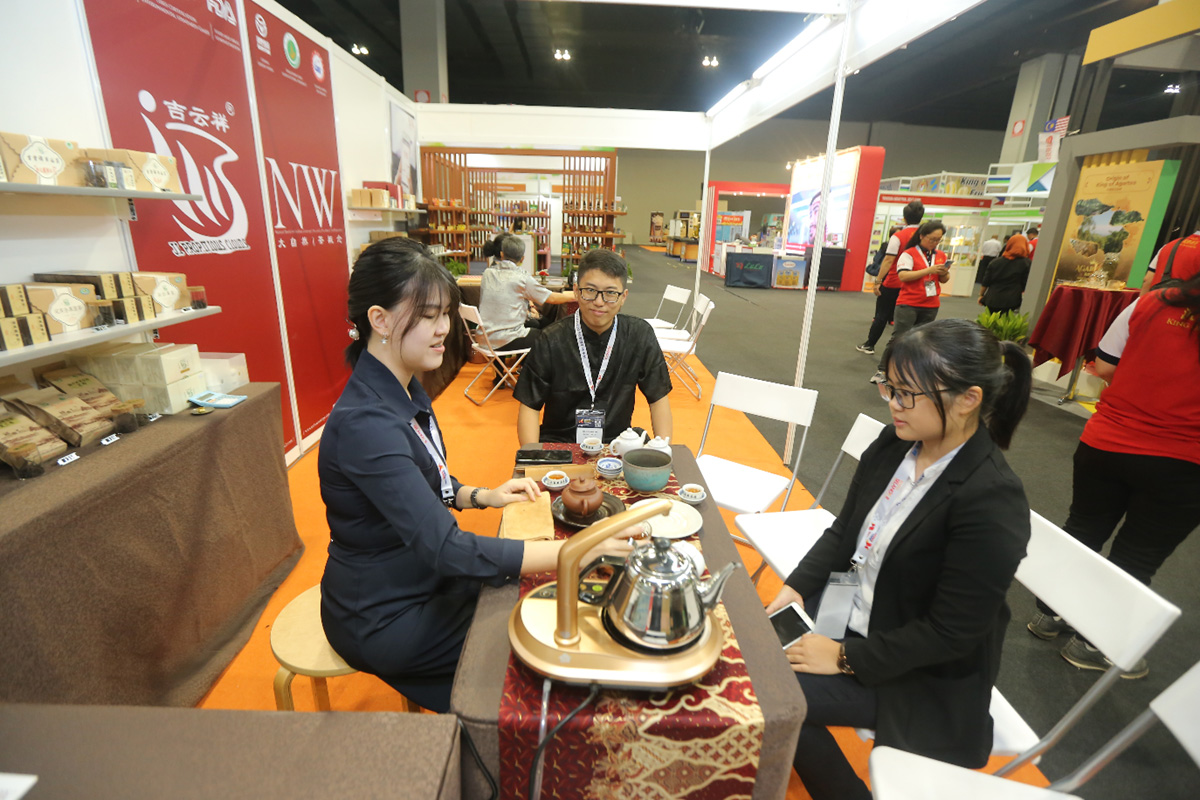 Exhibitors of Selangor Summit 2019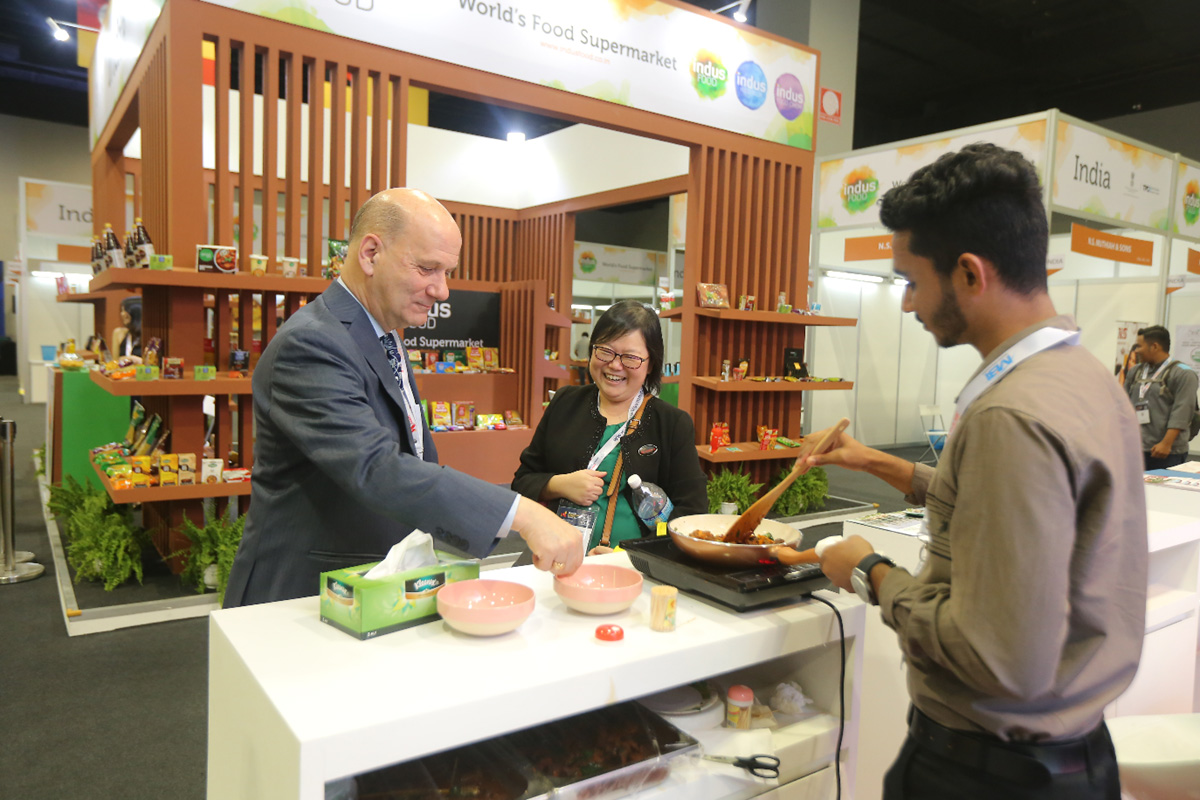 Exhibitors of Selangor Summit 2019
Evidently, SIBS 2020 saw an estimated value of about RM1.093 million worth of business transactions, involving 76 buyers from 24 countries, with the most popular product category being F&B.
"I feel that the success of the 2020 edition was about being able to continue to engage with and assist our SMEs to do business despite being in an unprecedented pandemic - not only in providing the business meeting sessions, but also in checking with our exhibitors on their well-being and business situation. Many of these entrepreneurs are in dire need of assistance, and we hope the SIBS series will continue to help in expanding their market regionally," he says, adding that SIBS 2021 will carry on that mission.
Selangor taking the lead in digital economy
As Malaysia's most developed state, Selangor is taking the lead in the digital economy. While the state government has spent a significant amount on helping accelerate e-commerce adoption among small and micro enterprises, Hasan Azhari points out that the broader view is by working towards infrastructure digitalisation to serve the growing digital economy.
"The digitalisation agenda is vital for Selangor as it leads to the creation of new economic opportunities that would see new talent development and new employment opportunities. Digitalisation also helps improve business competitiveness and productivity, which are needed to face the challenges in the future, especially for the post-Covid-19 recovery," he says.
Hasan Azhari highlights that the state government focuses on investing in building a sustainable ecosystem that would encourage start-ups and technology companies to grow while helping the traditional economy increase productivity and reduce waste through digitalisation. "We need to cultivate high-impact entrepreneurs who will contribute to innovation, job creation and new wealth, and positively impact society."
As a sign of Selangor's commitment, RM365 million from the State Development Fund for 2021 was allocated to digital economic initiatives.
To further support Selangor's digital ecosystem development, the state government has recently incorporated the Selangor Information Technology and Digital Economy Corporation (SIDEC) as a state government-linked company (GLC) to drive the digital transformation of Selangor as Asean's digital hub. SIDEC focuses on three key sectors of the digital economy in Selangor: e-commerce, start-ups and SME digitalisation.
As of now, more than 9,000 SMEs and individuals are being trained through e-commerce education programmes, 650 e-commerce merchants onboarded and 90 start-ups nurtured under the Selangor Accelerator Programme (SAP).
In order to assist those in the F&B sector, which was badly hit by the Movement Control Orders due to the pandemic, Selangor has rolled out several initiatives to help them get on board the e-commerce bandwagon.
One such endeavour was the introduction of the e-Bazar series of voucher promotions, mostly for the F&B businesses. An initial RM5 million was allocated to this programme, which resulted in RM79 million in direct sales.
Hasan Azhari estimates the multiplier effect from this initiative to be around RM2 billion across the value chain. "Some merchants saw sales shoot up from RM2,000 to RM3,000 a month to RM12,000 to RM30,000, thanks to these e-vouchers," he says.
"This helped motivate more merchants - who had previously felt uncomfortable about it - to adopt e-commerce. This shows that the state government's digital economy strategies can effectively help merchants generate more income online, which is important in weathering the Covid-19 pandemic."
Hasan Azhari stresses that transforming SME businesses digitally is at the core of Selangor's digitalisation agenda. Therefore, the state launched the Selangor SME Digitalisation Matching Grant, a RM5 million initiative to help SMEs digitalise their businesses, which is expected to benefit at least 1,000 SMEs in the state.
The grant, he explains, is a 50% matching grant or a maximum of RM5,000 assistance offered to SMEs that subscribe to one of the 100 government-accredited digital service providers. The matching grant is specifically targeted at five areas of business operations - e-commerce; HR and payroll system; cloud accounting; digital marketing; and electronic point-of-sales (e-PoS) system and payment gateway.
"The pandemic has added a new layer of complexity for businesses in a highly competitive world. It is not only threatening our health and safety, but also disrupting our livelihoods and entire business operations," says Hasan Azhari.
"Because of the many disruptions happening across industries and value chains, the global business environment is in a very dynamic state, full of risk and opportunities. Businesses must be highly agile and adaptive to identify opportunities and be quick to adopt the enabling factors that will allow them to grasp those opportunities quickly."
To participate SIBS 2021, register at here