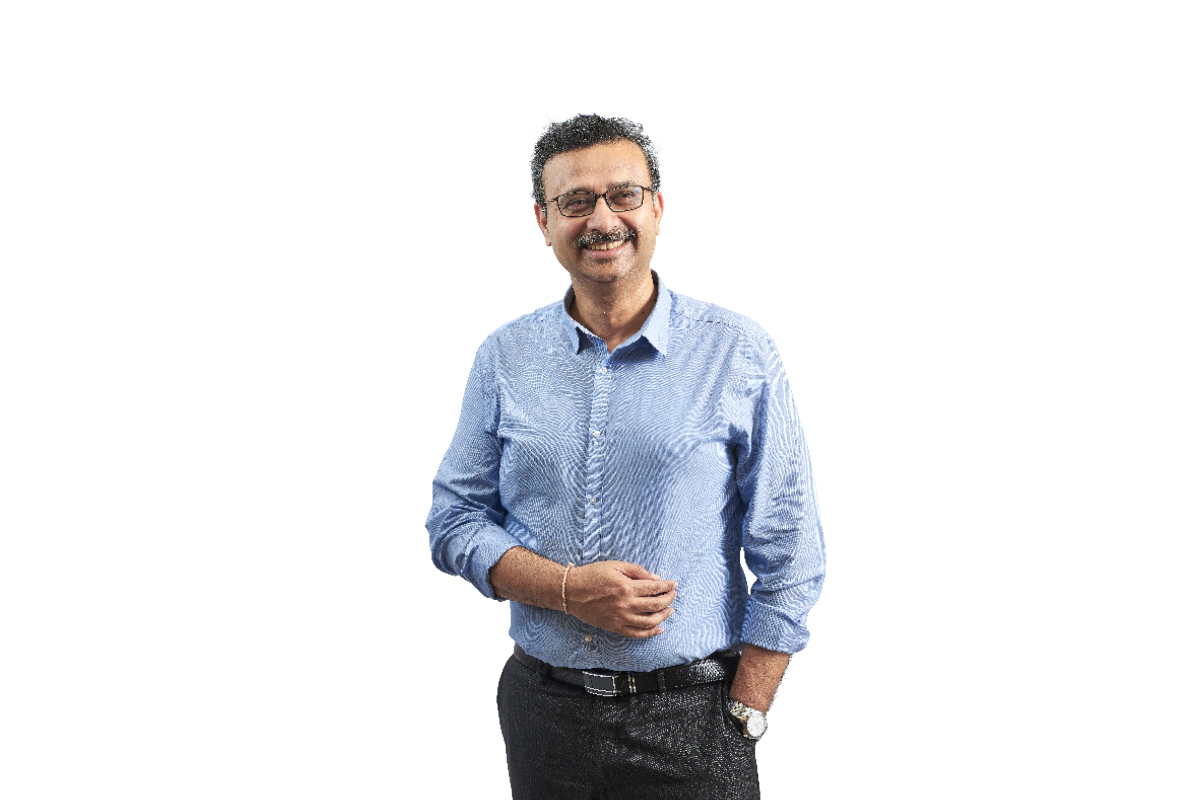 As businesses increasingly embrace ESG in their strategies, setting targets signifies a company's commitment to do better for its stakeholders while also contributing to business growth.
"The crux of change is what happens after the targets are announced," says Vivek Sood, joint acting group CEO and group chief financial officer of Axiata Group Bhd (Axiata or the group).
The Science Based Targets initiative's (SBTi) Business Ambition for the 1.5°C campaign in 2021 ensures that targets and pathways are aligned with science.
Axiata's Net-Zero Carbon Roadmap was introduced in 2022 to mobilise group-wide action in meeting these targets. The road map highlights the group's three strategic objectives: (i) to accelerate the decarbonisation of its network operations; (ii) to transform its value chain; and (iii) to deliver an inclusive climate agenda.
Core to the execution of these strategies is the use of technology as an enabler for decarbonisation, in line with the regional mobile telecommunications and digital conglomerate's vision to be the Next Generation Digital Champion.
"We also recognise the importance of tackling emissions arising from our value chain. Hence, we take an active advocacy stance and influence actions aligned with our Net Zero ambitions through our business partnerships and collaborations. Through engagements, we will develop a baseline understanding of their ambitions and opportunities, helping us identify gaps for collaboration," Vivek says.
The road map provides alignment and facilitates collaboration, both within and outside the group. It also helps the group navigate the diverse opportunities across its regional footprint spanning Asean and South Asia.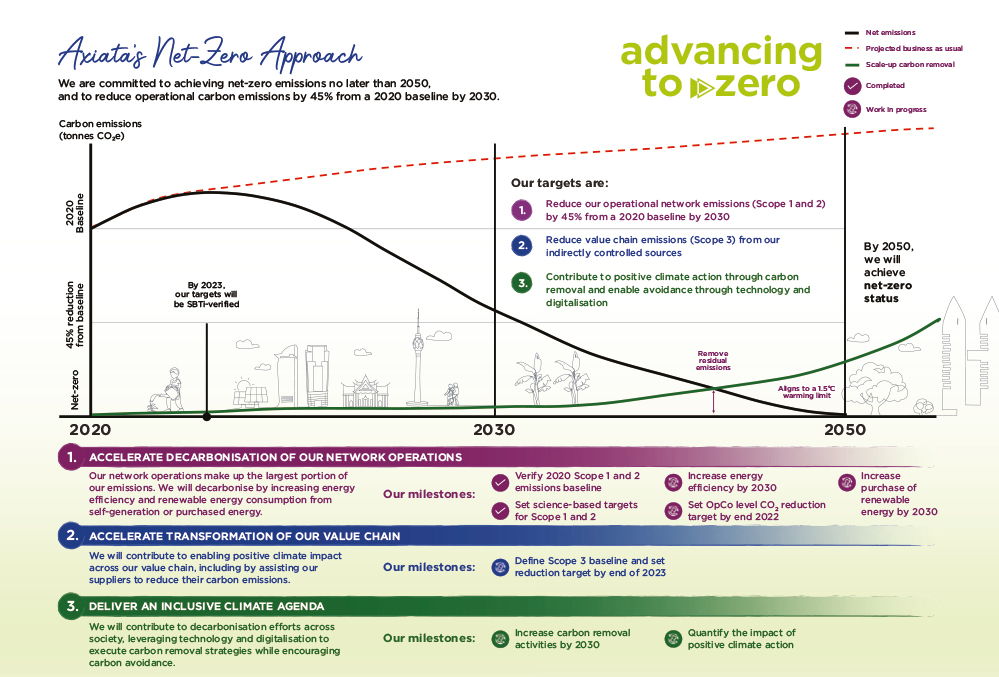 Strengthening governance and paving the way for a holistic approach
A strong governance structure is essential to strengthen ESG management group-wide. To this end, Axiata formed its Board Sustainability Committee to elevate ESG matters to the  board of directors.
But it doesn't just take top-down directives to embed ESG holistically into the way the group operates. It must also be incorporated into the company's values and culture, and applied across workstreams.
"At Axiata, we are driven by our purpose of Advancing Asia. When it comes to our business and sustainability, it's about the internal desire to make positive changes, not just due to external pressures," says Vivek.
Axiata strives to nurture this by championing key drivers for ESG across the group, whether it is in digital inclusion, climate action, diversity, equity and inclusion or cybersecurity.
Axiata's existing Sustainability Framework and Strategy is being refined by infusing measures to drive shared value and address shifts in stakeholder expectations that have increased in the last couple of years.
For example, the adoption of recommendations from the Task Force on Climate-related Financial Disclosures in its operations allows for more accountability and meaningful action to effectively transition to a low-carbon economy.
"Ultimately, the goal is to develop structures and processes that align with our values through good governance to fully embrace the complexities of ESG and unlock the value that it can bring," Vivek concludes.