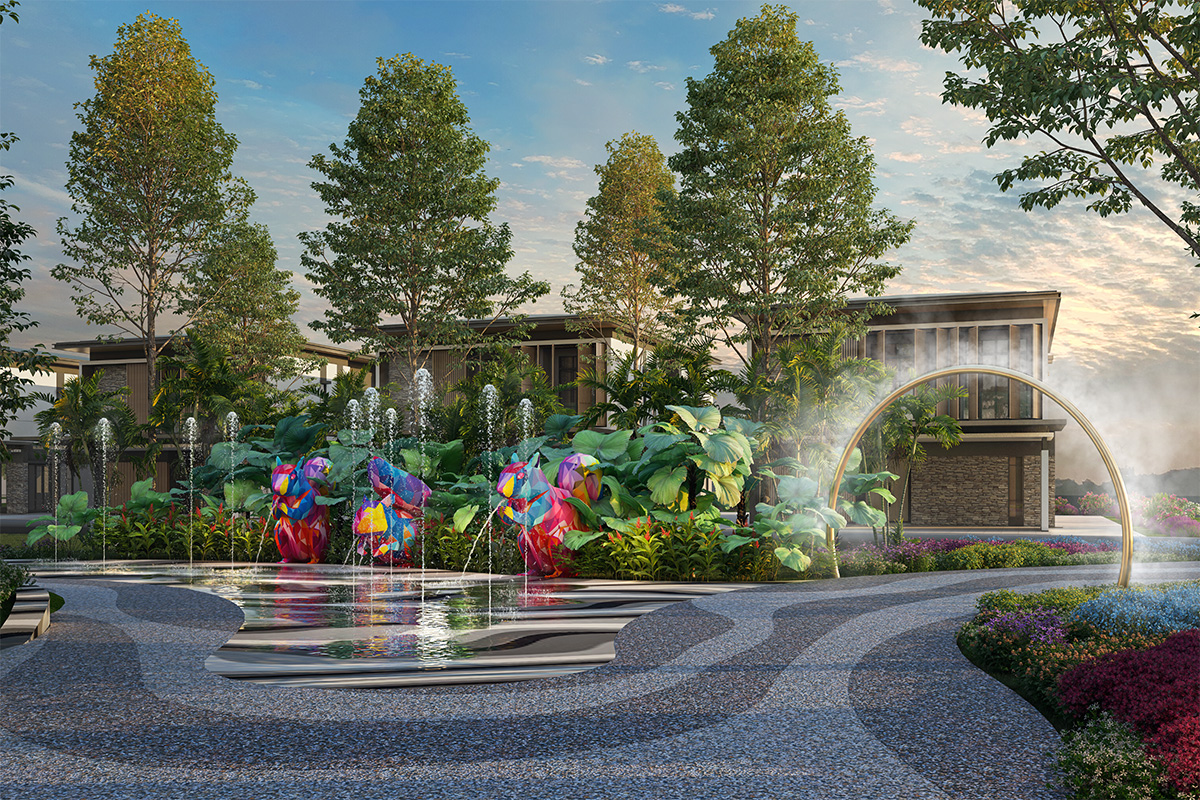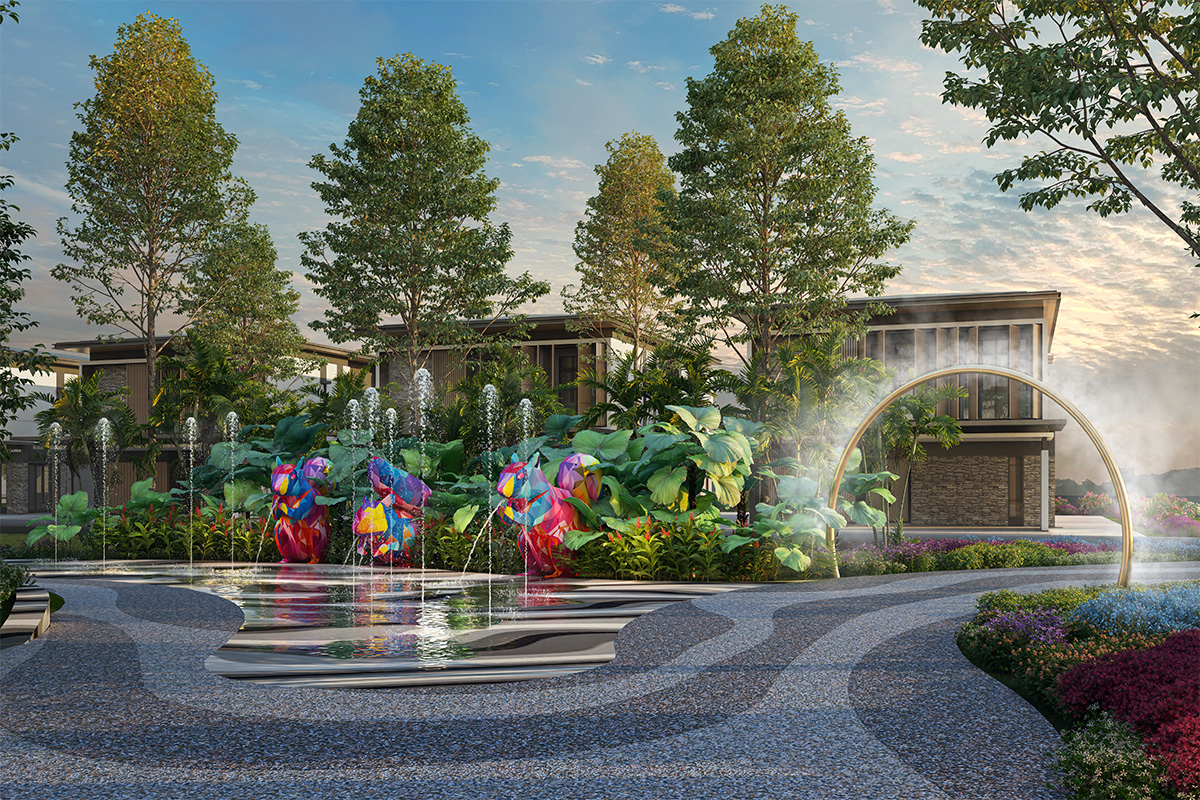 The Misty Garden and Garden of Reefs are just two of the outdoor spaces under the fantasy-inspired concept, Fantasia Homes.
Setia Eco Glades in Cyberjaya has come a long way since it was launched in 2012. It has turned out to be the award-winning, eco-centric township that developer S P Setia Bhd had planned. The achievement is even more impressive considering that the site was once swamp land, which posed great technical challenges to the developer. However, through perseverance and innovation, S P Setia has turned the challenges into opportunities.
In developing the 268-acre Setia Eco Glades, which is just one of the group's eco-series townships, the developer is focusing on reducing the impact on the environment by minimising earthworks and land clearing. According to divisional general manager Goh Tzen Sernz, S P Setia has transplanted 1,500 existing trees and vegetation so that they remain part of the township's landscapes.
"We are proud to say that Setia Eco Glades has become what we envisioned back in 2010, as one of the most liveable and inclusive communities in the Klang Valley. To date, we have completed at least 81% of the township's construction works based on the original plans and concepts … We also have remaining high-rise and commercial developments in the plan for the next six years," he says.
S P Setia has developed 220 acres in Setia Eco Glades. It will launch the last island parcel in Setia Marina — Isle of Fantasia — this month.
Meeting buyers' demand
Spanning 15.42 acres, the RM195 million Isle of Fantasia is set to meet buyers' demand for more flexibility and larger spaces to meet their need for more home-based lifestyles that have become common since the Covid-19 pandemic hit our shores. 
Goh notes that in Isle of Fantasia, buyers are given larger floor areas to convert or extend into rooms or living areas with flexible layouts. 
"People are spending more time at home. Hence, we have designed the spaces to support and improve the wellbeing of our residents. Those who enjoy preparing food at home will enjoy the spacious kitchen and the kitchen island concept in the semidees and bungalows," he says.
"There are also packages that allow buyers of Isle of Fantasia to request alterations to suit their needs during the construction process. This will help lessen renovation after completion and reduce unnecessary debris."
Isle of Fantasia will offer 48 courtyard homes (lot size: 26ft by 85ft; priced from RM1.3 million); 46 semidees (lot size: 41ft by 85ft; priced from RM1.95 million) and six exclusive bungalows (lot size: 59 ft x 85 ft; priced from RM3.4 million). 
Each type will have its own pocket garden or courtyard feature, which will allow for better air circulation as cool air will flow through the home and heat gain will be reduced.
Goh adds that there will also be more parking spaces, with the semidees and bungalows accommodating up to six and eight cars respectively. 
Especially important for multi-generational families, an elderly-friendly bathroom will be available on the ground floor in all homes. The units will also be equipped with smart-home infrastructure for future upgrades and green features such as rainwater harvesting, solar water heater and an electric vehicle charging point.
"We are excited to launch this phase as we are also celebrating Setia Eco Glades' 10th anniversary. So far, we have received an overwhelming response to the soft launch," he says.
"As with the other island parcels in Setia Eco Glades, Isle of Fantasia complements the township with its distinct theme. This phase stands out from the rest with its intriguing, whimsical architecture that adds flair to the township. The modern-tropical courtyard concept is also a unique feature, which makes Setia Eco Glades stand out in the current Malaysian property market by offering alternative products that are also limited edition, only in the Isle of Fantasia."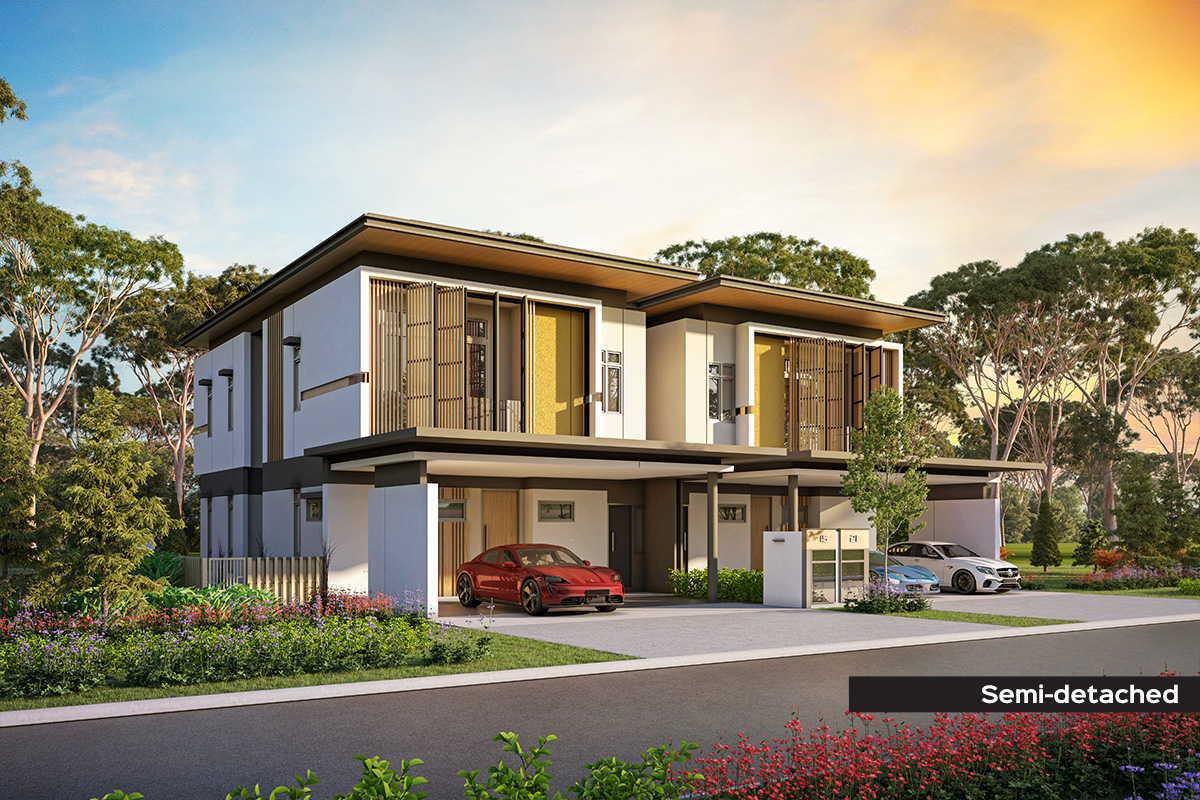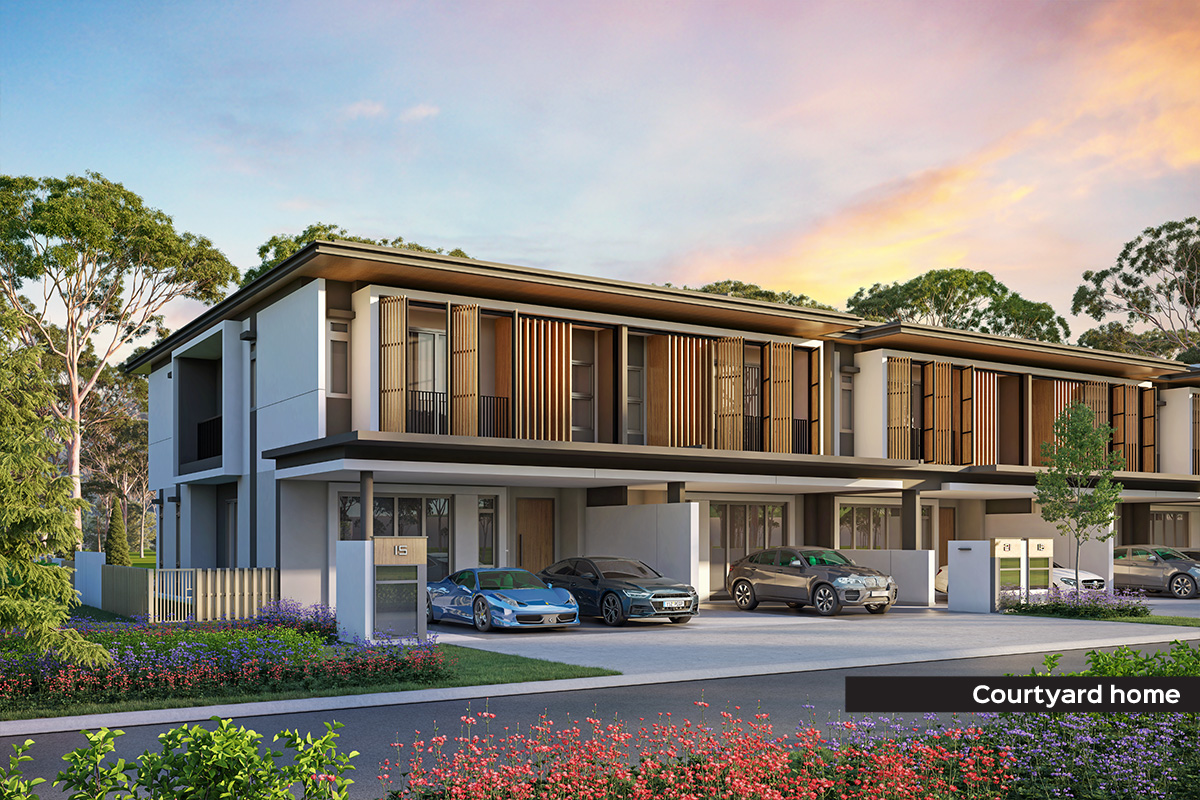 Spanning 15.42 acres, the RM195 million Isle of Fantasia offers courtyard homes, semidees and exclusive bungalows.
Fantasia Homes
S P Setia is introducing its fantasy-inspired concept — Fantasia Homes — in the Isle of Fantasia. Under the concept, green areas will cover 5.08 acres or 34.6% of the project, while 2.06 acres will be made up of waterways.
The whimsical architecture in the gardens in the Isle of Fantasia will transport visitors and residents alike to a magical realm. 
Goh explains that in Fantasy Garden, there will be colourful faceted sculptures at the Fantasy Parade, Wave Fields and Garden of Reefs. At the Illusion Garden, chrome-faceted sculptures at Illusion Plaza, Misty Garden, Unicorn Playground, Jelly Bean Walk and Illusion Parade will provide visually stimulating environments for families with little ones. Waterways Garden will also have fantasy-inspired animal sculptures along its walkways. 
"Pocket gardens will be decorated with ornamental lanterns, and terrestrial sculptures and pavings with interestingly shaped stepping stones will complete the whimsical theme," he says. 
Goh is upbeat about the launch of the Isle of Fantasia due to the overwhelming registrations of interest as well as the success of previous launches in the township.
"Last year, Glades of Westlake reached 70% take-up. With more than 120 registrations of interest for the upcoming Isle of Fantasia, we are optimistic that this launch will also garner a positive take-up rate," he says. "This also shows the existing demand for larger homes in low-density environments and serene surroundings, as more homebuyers are gravitating to upgrade and purchase a home away from the city centre while still enjoying the benefits of connectivity to major districts in the Klang Valley."
To find out more, visit http://www.setiaecoglades.com/ or call (+603) 8008 2228