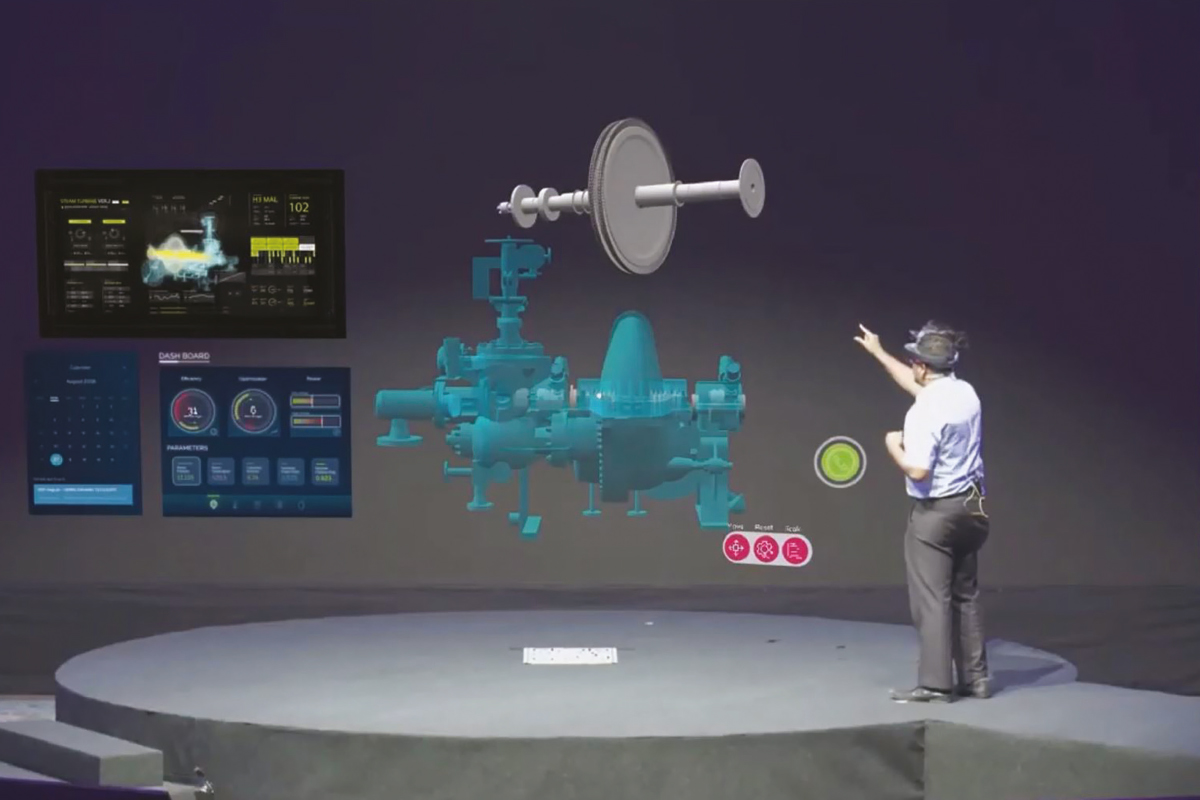 Most people may know Serba Dinamik Holdings Bhd as an established engineering solutions provider in the oil and gas (O&G), petrochemical and power generation industries. The company, founded 27 years ago, has made its mark internationally and locally as a trustworthy service provider.
However, Serba Dinamik also has a substantial presence and capabilities in the technology industry, as the leadership believes that digitalisation will be the next stage of growth for businesses globally. In fact, the company's digital transformation journey began in 2005, when it first started providing information technology (IT)-related services for the O&G industry.
Serba Dinamik has come a long way since then. In April, it bagged a US$1.78 billion (RM7.38 billion) contract for the engineering, procurement and construction of the Block 7 Innovation Hub in Abu Dhabi. This is the company's single largest contract, and the success is a demonstration of its capability in consulting and building high-tech digitalisation hubs.
The project includes the construction of an innovation hub, academic campus, related facilities and IT infrastructure, which features some technology systems developed in-house by Serba Dinamik.
"The technology systems proposed by Serba Dinamik combine frontier technologies and a futuristic digital themed lifestyle. It will give this project a different feel from other innovation hubs," says founder and group CEO Datuk Dr Abdul Karim Abdullah.
The innovation hub will focus on ICT (information and communications technology) research and development, which will serve to drive the digital economy to new heights. It will also bring futuristic tech-enabled lifestyles into reality by integrating advanced technologies such as immersive reality, artificial intelligence (AI) robots and smart tech solutions into everyday lives.
Of course, this is not the only innovative project that Serba Dinamik has been involved in. Over the years, the company's tech investments have exceeded RM55 million, a testament to its commitment to expand its technology capabilities.
"Serba Dinamik has also completed other ICT-related projects such as hazardous chemical handling, PPE (personal protective equipment) management, hearing management and surveillance systems, RFID stock management systems and smart maintenance systems," says Abdul Karim.
Other cutting-edge ICT projects that the company has done include the development of a Virtual Reality HSE (health, safety and environment) Centre to train workers for the Fourth Industrial Revolution (IR 4.0). In addition, it developed D-Virtual Park, a virtual reality park in Sarawak that offers a futuristic, immersive and high-tech gaming experience to visitors.
"The new norms caused by the pandemic also drove the company to produce solutions such as smart entry for buildings or areas through licence plate recognition, facial recognition, temperature and PPE detection. We also developed a virtual platform that allows for immersive virtual exhibitions and conferences equipped with virtual reality, augmented reality and holograms," says Abdul Karim.
A digital transformation
These innovations and investments reflect the engineering services company's pivot to becoming a well-known digital solutions provider and industry leader. It hopes that its growing ICT segment can complement its already well-established operation and maintenance, and engineering, procurement, construction and commissioning segments.
The push in this direction was informed by Abdul Karim's view that digitalisation will drive the next wave of innovation and support the implementation of IR 4.0. It is a transformation that all businesses will have to consider going forward.
"This year has been a year in which businesses at large have finally recognised the need to go digital in order to survive. The Covid-19 pandemic has increased awareness about this need and also forced the community to recognise the importance of technology in helping them overcome the day-to-day restrictions caused by the pandemic," says Abdul Karim.
Businesses cannot adopt IR 4.0 without first going through digitalisation, he adds. There are many benefits for the businesses that do adopt digitalisation.
"Technology will increase a company's efficiency and productivity, which means asset owners can have better returns on investment. For instance, for the Abu Dhabi project, we utilise AI to analyse huge amounts of data and provide diagnoses in a short period of time. If we used the conventional method, it would take around 14 days to come up with a diagnosis. With AI and machine learning, we cut it down to two days," says Abdul Karim.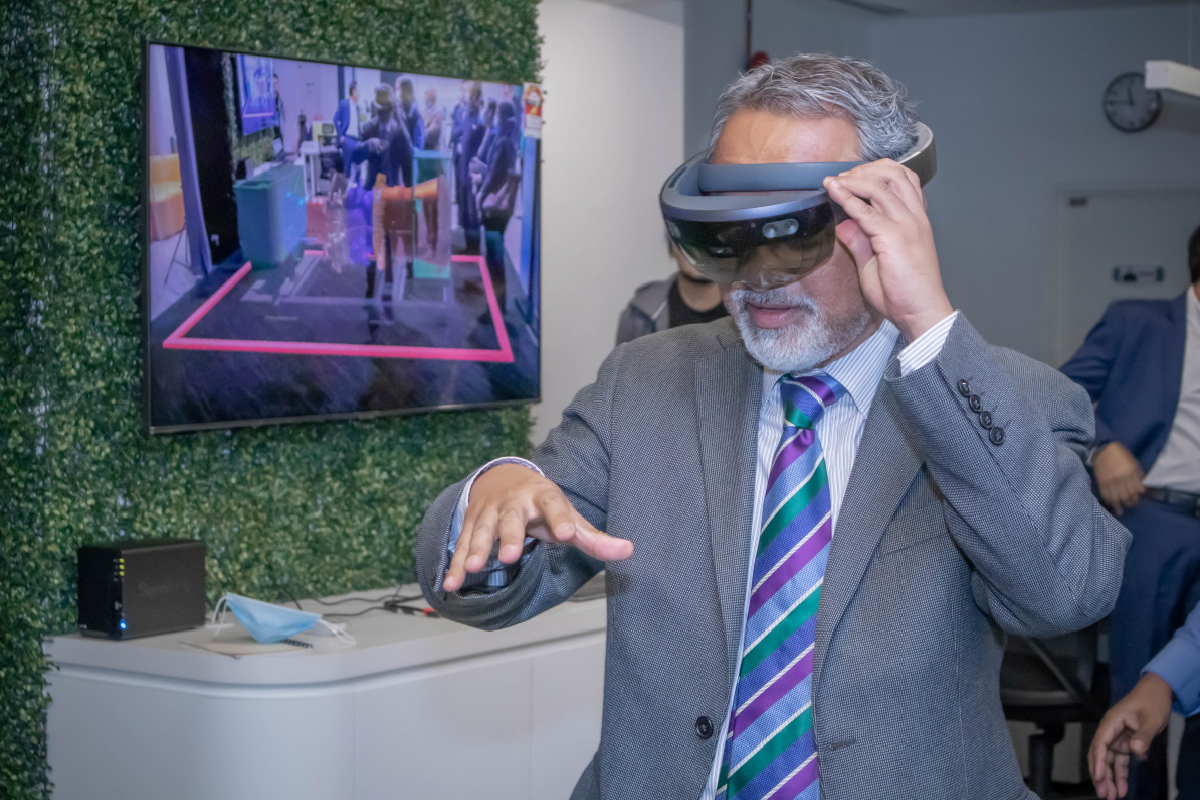 This is a huge improvement and can generate massive cost savings. In some cases, Serba Dinamik saved over a hundred million ringgit by using these technologies.
To meet the needs of its institutional and retail clients in this area, the company will set up several departments: SDIT Cybersecurity, SDIT Cloud Computing, SDIT Fintech, SDIT Artificial Intelligence and SDIT Frontier Technologies.
SDIT Cloud Computing covers data management, storage and analytics, while SDIT Frontier Technologies involves the development of IR 4.0 technology such as mixed reality, robotics and holograms.
"For instance, we are developing a 60MW data centre in Abu Dhabi that will offer cloud storage service. This is an example of a service offered by SDIT Cloud. Under SDIT Frontier Technologies, there will be solutions based on holograms for communication and entertainment, as well as platforms equipped with mixed reality for applications in various industries," says Abdul Karim.
In addition to these departments, Serba Dinamik is also exploring smart city solutions such as smart homes, smart offices, smart traffic and security solutions, robots for security purposes, AI for retail settings and blockchain in fintech.
"These will propel Serba Dinamik to become one of the global providers of IR 4.0. The technologies create a smart and connected production line that can be completely independent of human operators," says Abdul Karim.
Exploring new technologies
Going forward, businesses can expect more high-tech solutions from Serba Dinamik. In September, it announced a partnership with Huawei Technologies to drive digital transformation in urban and rural Malaysia.
"This collaboration will not only boost Serba Dinamik's digital transformation in the O&G sector but also allow us to embark on innovative cloud-based solutions. This partnership includes setting up smart industry areas in Sarawak and Johor," says Abdul Karim.
The two companies aim to build smart campuses and a digital industry in Malaysia, which covers a platform for education, a smart living ecosystem and automation for manufacturing. The combined expertise and technical capabilities of both companies will provide a strong foundation and position Serba Dinamik as an AI innovation hub.
"Huawei will be providing 5G technology, cloud services and AI to realise our company's digital transformation. The company's diversification will primarily focus on the tech-related segment and it will strengthen our financial position," says Abdul Karim.
He hopes to increase the revenue contribution of the company's non-O&G sector to 55% in two years.
"The decision for Serba Dinamik to enter the non-energy industry is very much driven by the expectations of our stakeholders to increase the gross sales of the group. We believe we can tap into approximately 7.7 billion customers in the non-energy industry. That is why we decided to use our capabilities in ICT to expand into the non-O&G industry," says Abdul Karim.