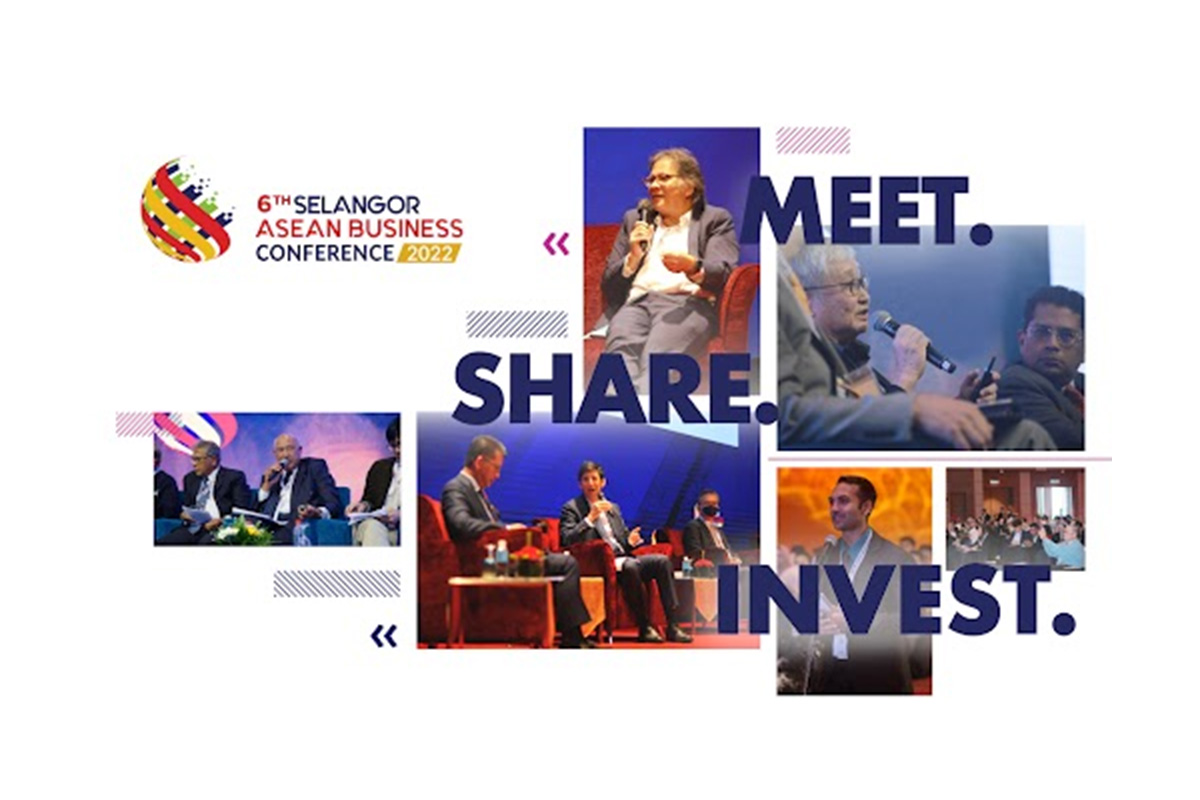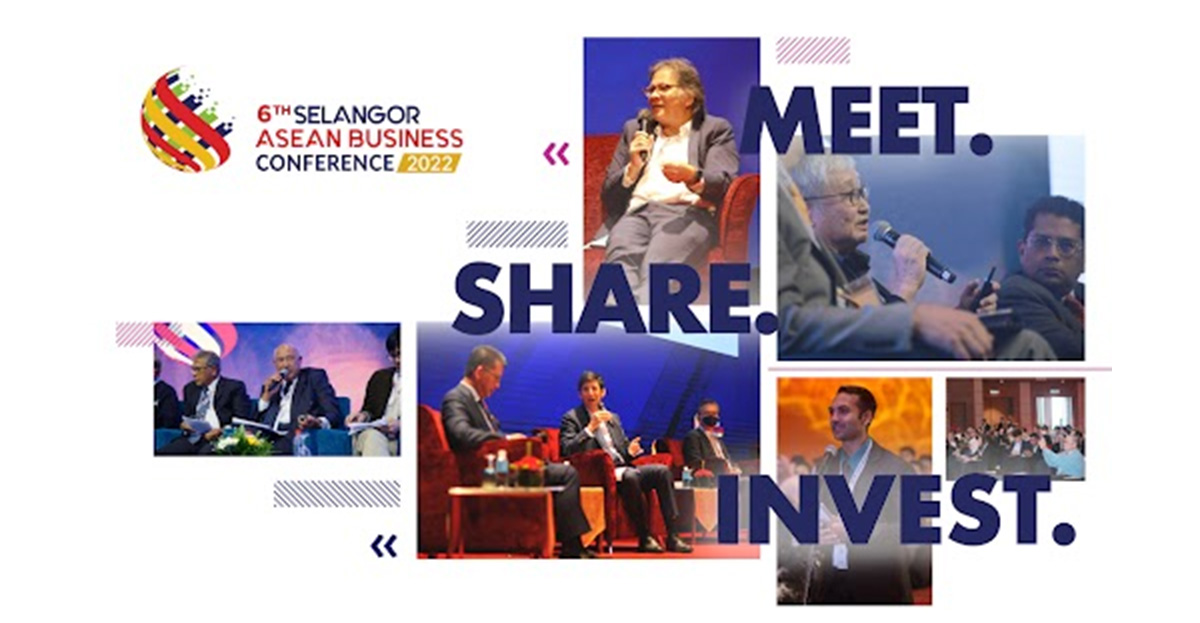 After reaching a low point in 2020 owing to the Covid-19 pandemic, the investment landscape in Selangor has recently seen a significant improvement. While Covid-19 was a massive shock, it also presented an opportunity to fundamentally rethink many of the assumptions that investors take for granted, from what founders look like to the types of investments that make sense in a dynamic, tech-driven global economy.
Now is the time to build back better, and this process begins with the gathering of key economic players and stakeholders to discuss a myriad of topics concerning Selangor and the region, such as market access, regional economic integration and entrepreneurship at the Selangor Asean Business Conference 2022 (SABC).
While the pandemic posed unprecedented challenges for Selangor's economy, we are now in a situation where the Golden State of Malaysia is back on track in attracting foreign investment to enhance its competitiveness and growth and strengthen business ties with the Asean region and beyond.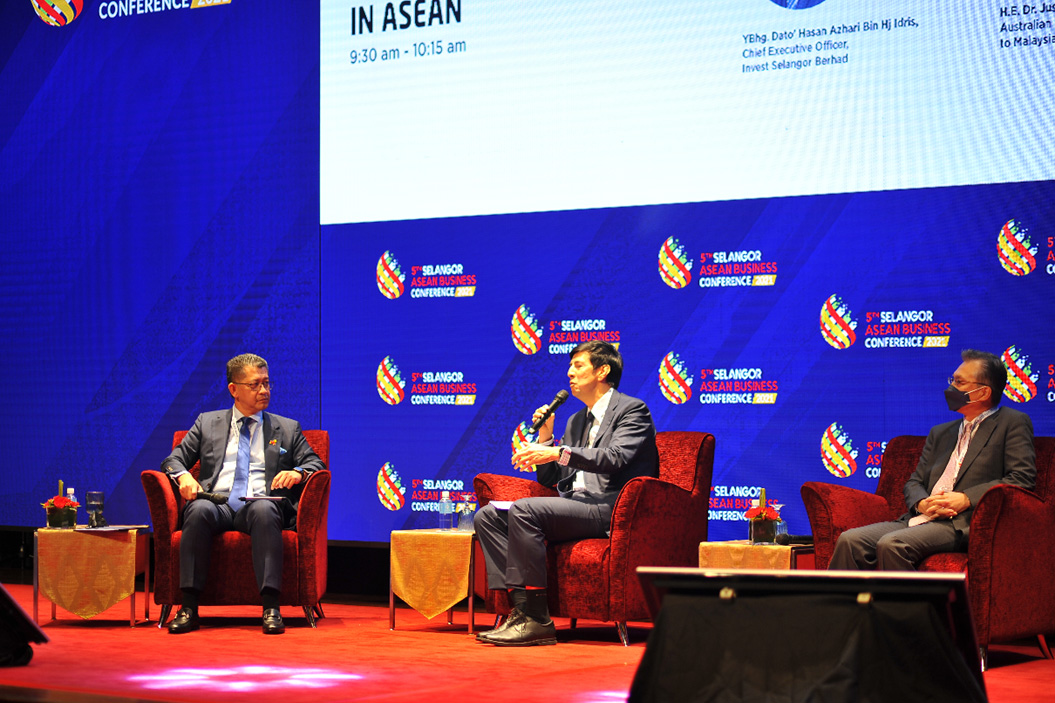 A panel discussion during SABC 2021, moderated by Invest Selangor CEO Datuk Hasan Azhari Idris
With the theme "Selangor, Gateway to Asean and Beyond: From the Heart of Malaysia's Economy to the Heart of Southeast Asia's Economy", SABC 2022 is scheduled to take place on Oct 6, 2022, at the Kuala Lumpur Convention Centre. After two years, SABC returns for its sixth instalment in a fully physical event to discuss business and investment opportunities in the state.
Speakers include industry players, regional government representatives, as well as leaders from business and finance, who will take part in stimulating dialogues with institutional investors and start-up innovators to brainstorm, openly debate and put forward proposals on what challenges and opportunities lie ahead. With an enviable reputation for excellence and integrity, Invest Selangor Bhd as the host aims to deliver, yet again, a first-class programme featuring leading thinkers and cutting-edge insights.
The one-day conference features three panel discussion sessions, an Asean investment forum, fireside chats and a unique networking session during high tea with Chief Minister of Selangor Datuk Seri Amirudin Shari, hosted by Eco World Development Group Bhd (EcoWorld).
The first panel discussion session, entitled "Gateway to Asean, the World's Fifth Largest Economy and Beyond", will explore how businesses and entrepreneurs can navigate through the Asean region, the impact of the Regional Comprehensive Economic Partnership (RCEP) on the Asean economy and business, as well as the implications of the US-China strategic competition on Asean.
Next, with greater awareness of climate change, sustainability and supply chain transparency, which has raised the importance of environmental, social and governance (ESG) criteria, SABC 2022 will host a panel discussion entitled "Gateway to ESG in Asean: A Shared Vision of Sustainable Recovery".
The panel will explore how to prevent corporations and businesses from using ESG to do greenwashing or impact washing, how the private sector can partner with the government and civil society to better comply with ESG requirements, and the challenges in ESG compliance in Asean.
In an effort to further support the flourishing digital economy in Selangor, the third panel discussion, titled "Gateway to a $1 Trillion Digital Asean Economy by 2030", will feature tech industry experts like Dropee CEO Lennise Ng.
Last year, Malaysia emerged with the first unicorn start-up, Carsome, and the country is set to hit the highest track record in various verticals such as e-commerce, fintech, healthtech and edtech. At the heart of Malaysia's digital economy is Selangor, where close to 3,000 tech start-ups, including Carsome, are domiciled.
Most interestingly, attendees of the conference will have the opportunity to meet Carsome co-founder Teoh Jiun Ee during a one-on-one fireside chat to hear his story, "My Journey from Start-up Idea to IPO".
SIBS 2022 spearheading Selangor's economic rebuilding
SABC 2022 is only one part of the four-day Selangor International Business Summit (SIBS) 2022 - a crucial part of the state's economic rebuilding process to reverse the effects of the global Covid-19 pandemic - which will also feature the 8th Selangor International Expo (F&B), the Selangor International Expo (Medic), the second Selangor Industrial Park Expo (SPARK), the seventh Selangor Smart City & Digital Economy Convention (SDEC), and the third Selangor R&D And Innovation Expo.
This year, SIBS 2022 is aiming to achieve RM350 million of potential negotiated sales following its astounding success last year, with an estimated 850 physical booths and 30,000 visitors. Last year, SIBS 2021 recorded RM217.6 million of potential negotiated sales, nearly reaching the sales record of RM247 million in the previous SIBS 2019.
SIBS 2021 also surpassed the initial set target of 10,000 visitors with a turnout of 25,410 visitors, ranging from business owners, importers, wholesalers, distributors and retailers to members of the public.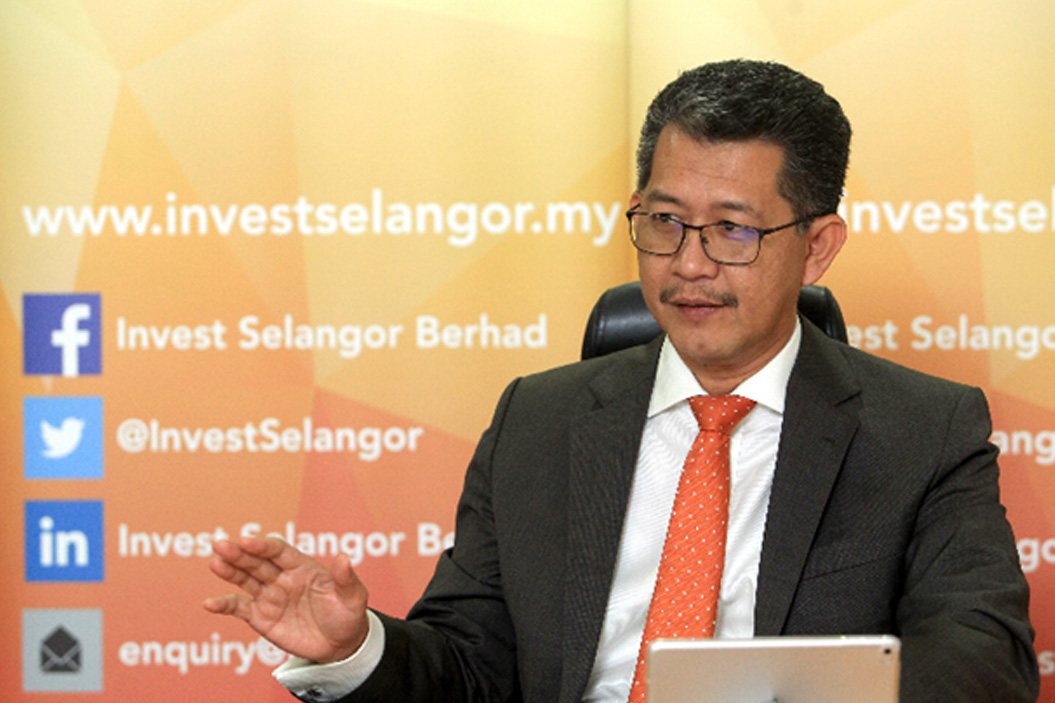 "The state concluded its investment missions to key destinations such as the US, UAE, the UK, Switzerland, Germany and South Korea in the first six months of 2022."- Hasan
Invest Selangor CEO Datuk Hasan Azhari Idris says this year's SIBS 2022 will also see more international delegation and trade visitors as the international borders are now open to welcome participants from key markets such as the Philippines, India, Indonesia and Vietnam.
"We have more exhibitors than ever before at 850 booths in total this year. For SIBS 2022, we may also have state pavilions from Penang, Perak, Negeri Sembilan, Melaka, Kelantan, Sabah and Sarawak. We hope to be able to confirm participation from a few more states and partner countries in these few months to come. Therefore, there will be more exhibits to view and more companies to network with," he says.
Invest Selangor is targeting total investments of RM10 billion in 2022, up from RM7.5 billion last year. Selangor has so far received RM3.3 billion worth of approved investments in manufacturing from January to March 2022. Of that amount, 72.7% or RM2.4 billion was foreign direct investment (FDI).
"With aggressive and comprehensive initiatives undertaken during the first six months of this year, the state is confident that despite the various global economic scenarios, Selangor will be able to achieve its total investment target in 2022.
"For that, Selangor has intensified its promotional engagements overseas since early this year to promote the state to potential investors. The state concluded its investment missions to key destinations such as the US, UAE (United Arab Emirates), the UK, Switzerland, Germany and South Korea in the first six months of 2022," Hasan says.
In addition to the five targeted industry clusters - machinery and equipment, transportation, food and beverages, life sciences, and electrical and electronics - Hasan says digital economy and logistics will also be the key industries that Selangor will focus on this year.
"The Covid-19 pandemic has accelerated the growth of the digital economy and logistics services in Selangor. The state aims to fully exploit these fast-growing industries, attracting more investment into the state, leveraging the already-mature ecosystem," he adds.
Be a part of the next economic revolution in the 6th SABC 2022 to discover the most recent developments and way forward in vital economic integration, market access and opportunities in the Asean region in a gathering of key economic leaders from around the world, including government delegations, high-profile industry players, trade associations, business chambers and international investors.
---
The four-day SIBS 2022 will be hosted at the Kuala Lumpur Convention Centre from Oct 6 to 9, 2022. To participate, register at selangorsummit.com.