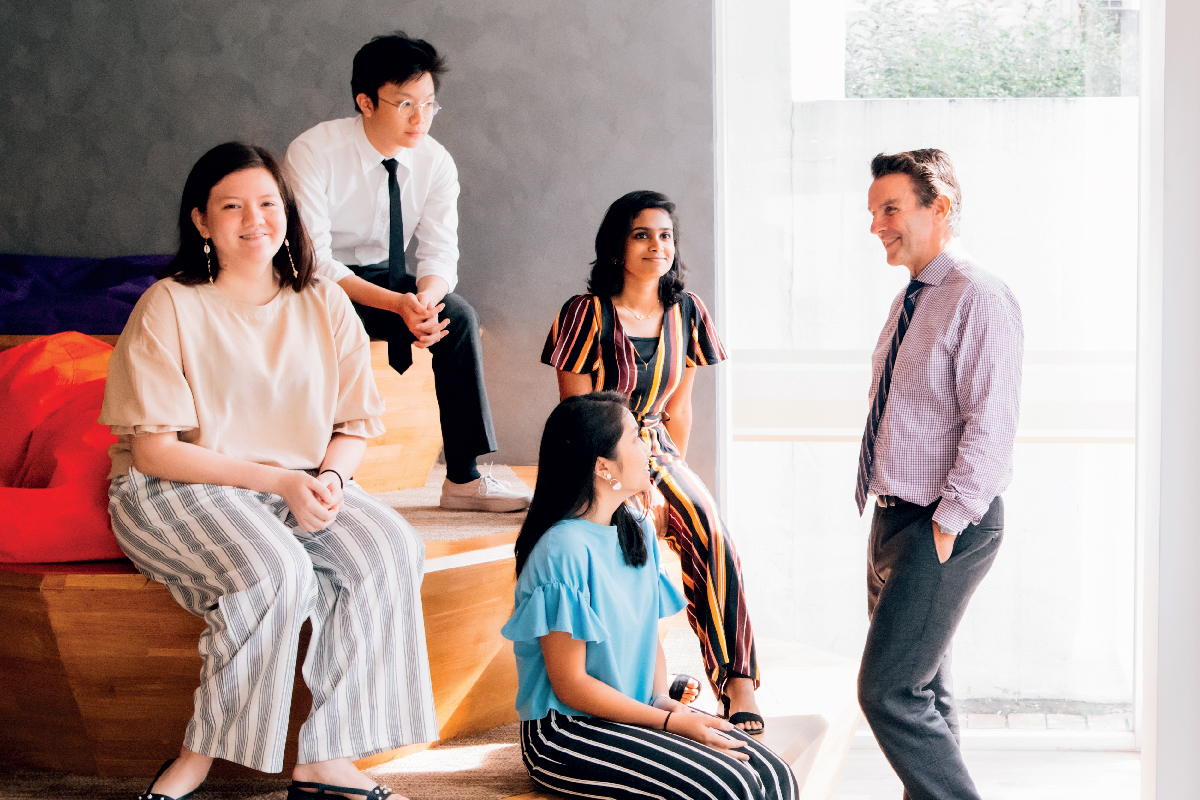 Scholarship season is upon us, with many schools and universities offering both academic, and non-academic scholarships for talented students. Each year, Garden International School (GIS) is amongst the institutions looking to reward exceptional young people, by offering them a place amongst their A Level cohort.
Here, are GIS's top four tips for applying for a scholarship:
Get the Documents Right
What you will be required to submit will vary from school to school, so check carefully what you are required to collate. It can take time to gather all of the necessary paperwork, so get started early! We recommend compiling all of the documents in a Google Drive/ Dropbox Folder to keep it looking organised and professional.
Write a Great Personal Statement or Supporting Letter
This needs to be written by the students themselves. Our advice is to follow any instructions clearly, structure it carefully and keep it concise. Make sure you backup everything you write with evidence and examples. Don't just tell them you're worthy of a scholarship; show them with all of your achievements!
Do Your Research
Make sure you do your research carefully - not only in terms of what is required for the application itself, but about the institution more generally! Show the school what a great fit you'll be and how much you'll be able to offer by showing an understanding of their curriculum, extra-curricular clubs and other wider learning opportunities.
Check the Deadline!
Check the application deadline carefully and make sure you get your application in on time - it is very rare for schools to accept late applications!
Do you know an all-round academic superstar? A talented artist or musician? An exceptional sports person? Or even someone who is all of the above?
Why not encourage them to apply for a GIS A Level Scholarship today!
Scholarships of up to RM50,000 available | Full application & registration fees (worth RM21,300) waived for successful applicants.
Here's why you should apply for a GIS A Level Scholarship…
GIS is one of the world's leading British international schools.
Students from GIS are sought after by the world's best universities, with students taking up places at Stanford, Brown, UCLA, Oxford, Cambridge, LSE and Yale-NUS in the last year alone.
GIS students achieve consistently outstanding academic results.
In 2020, 100 A Level students achieved 100% pass rate across 18 subjects, with 81% of A Level grades awarded A*/A and 70% of students achieving straight A*/As.
Exceptional Teaching Staff
85% of teachers at GIS are expats, with many holding Masters degrees and PhDs from the best British universities. Not only are our staff subject specialists, some also lead pedagogy in their field.
Holistic Learning at GIS, Preparing Students For Life Beyond School
The GIS Diploma encapsulates a holistic learning experience, ensuring students are well prepared beyond their A Levels, equipping them to become changemakers in whichever field they choose.
A wide range of electives enable our students to enrich their knowledge through subjects that challenge their ideas; allow them to explore, critique and form their own opinions on wider world issues; and develop healthy discussion and debate.
The Thrive Internship Programme offers students a unique month long opportunity within a field of work that they are interested in exploring further. From advertising agencies to hospitals, environmental consultancies to law firms, our students benefit from real life, working world experience before continuing their educational journey beyond GIS.
World class learning spaces.
Our campus in Mont Kiara is home to world class learning spaces, well resourced and offers a range of multi-sensory learning opportunities.
We welcome applications from students with Malaysian Passport to join Year 12 for the 2021-22 academic year (commencing August 2021). The deadline for applications is 12th March 2021.
Find out more on how to apply for a GIS A Level scholarship HERE.