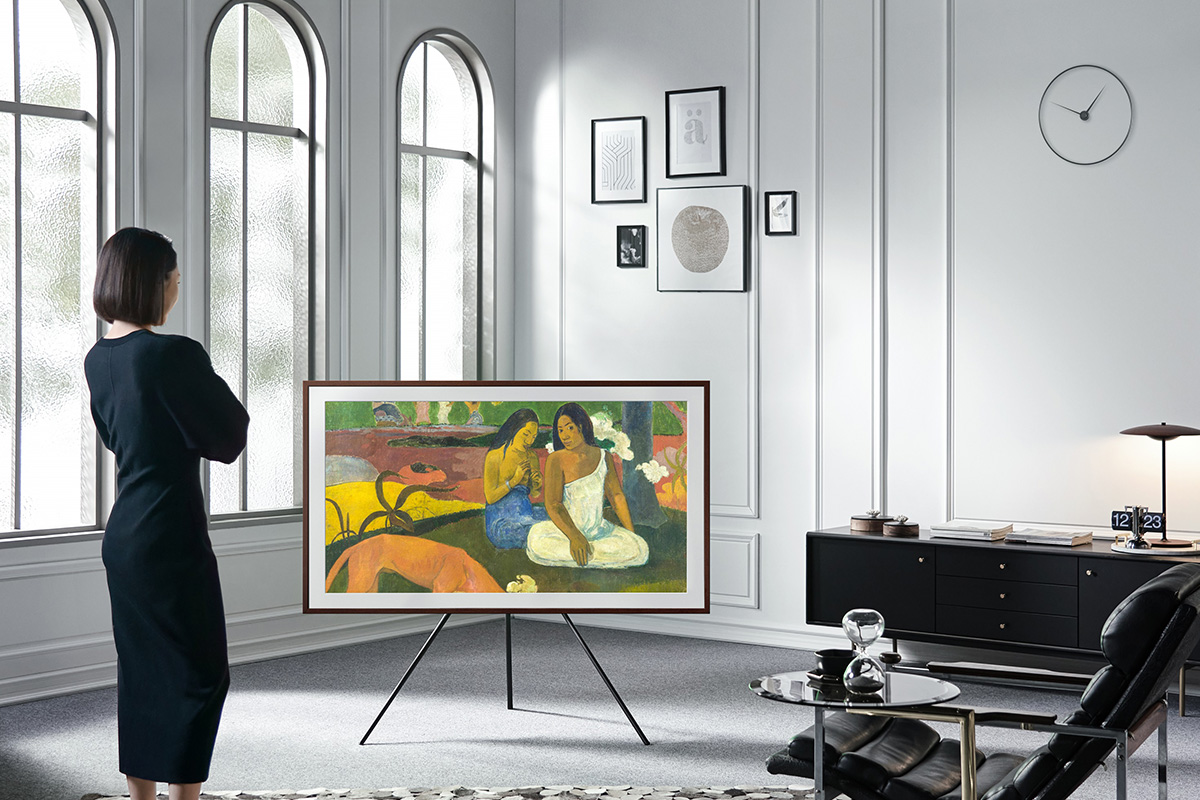 It goes without saying that the TV is undoubtedly one of the most essential devices for a home. Often, it stands as a centrepiece for the home and is more than just a tool for entertainment and content consumption. 
The humble TV has certainly evolved over the years. Today, its functions stretch beyond broadcast; it also acts a vital aesthetic piece in a living space and household. For Samsung, the TV has been one of the focal points of the brand and, as such, it has developed a range of attractive TV choices to match users' needs and lifestyles.  
Transform Your Living Space with The Frame
At only 24.9mm thick, which is 46% slimmer than The Frame 2020, and with an adjustable stand that can accommodate soundbars and other devices underneath, The Frame 2021 does not only fit into your living space but also enhances it.     
The optional Studio Stand will also allow users to free up more space. Suitable for a variety of Samsung TVs, the Studio Stand elevates the TV like artwork on an easel, allowing users to position it anywhere they like. 
The Frame, one of three models in the Samsung Lifestyle TV series, boasts a modern design with a range of customisable bezels that range from modern white, teak and brown to beveled brick red and white, all of which easily match any space.
As it is designed to look like a slim picture frame, The Frame also allows you to give your living space the inspiration it naturally deserves. Added to that, the Art Mode can also illuminate any space with a beautiful work of art. By accessing the feature as well as the Art Store, you will be able to access art information and bring world-class galleries into the home. With access to over 1,400 Art Pieces from the world's leading galleries such as Saatchi Art, Magnum Photos and LUMAS, users can transform their TV into a coveted piece of artwork that reflects their taste and style. When not being used as a TV, The Frame transforms into a beautiful work of art. The My Collection feature also allows users to frame their most-cherished moments by simply uploading photos to be displayed.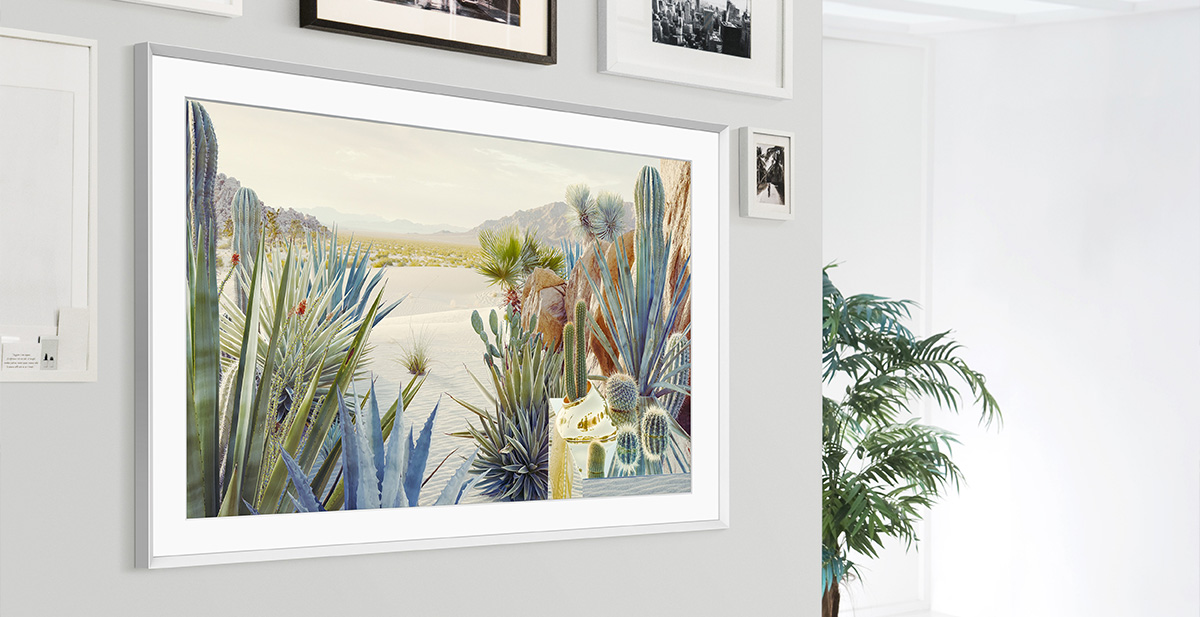 The Frame transforms into a beautiful work of art
Enhanced Viewing Experience 
Modern viewers demand a lot from their TVs and Samsung certainly recognises this. To cater for users' needs, Samsung has developed a range of innovations for its TVs. 
QLED Technology uses Samsung's exclusive Quantum Dot technology to express real colours at 100% colour volume. This not only enriches the viewing experience by providing high luminance but also a billion shades of colour. Complementing the vibrant picture is Samsung's intelligent processor, which powers the display to create a truly adaptive experience. 
Together with the Dual LED, Samsung's Quantum Processor 4K helps optimise screen brightness and contrast to deliver optimal viewing conditions for content in real time. This always produces an ultra-realistic picture onscreen regardless of whether it is a movie, a sports event or a game from a console. In addition to that, SpaceFit Sound analyzes both the room's acoustics and its installation environment (Stand or Wall-mounted) and automatically applies the best audio settings.  
Adding to the convenience is the Multi View function, which allows users to watch two screens at the same time.When working out, users can stream their favourite show and connect their smartphone to monitor their exercises accurately. The Frame also affords the convenience of customising the mirror content sizes as well as audio options to further personalise and maximise the viewing experience.
 The Samsung Lifestyle TVs also feature Mobile Mirroring to share smart device screens onto the TV display. Samsung's Tap View technology also makes the experience seamless and fuss-free for users with a simple tap to connect. 
A TV For The Future
The appeal of a Samsung Lifestyle TV stretches beyond functionality and aesthetic qualities. It also embodies a forward-thinking approach and philosophy that is in tune with future needs. Part of this ideology is the brand's push for sustainability and to lower its carbon footprint. 
Each TV is shipped with Eco-Packaging, a sustainable solution that can upcycle up to 200,000 tonnes of corrugated boxes each year. Going beyond just recycling, the Eco-Packaging utilises minimised text and graphic imagery and it also does away with traditional oil-based ink from colour printing that is traditionally used on TV boxes. 
The new Solar Cell Remote Control also forms a key part of Samsung's eco-friendly efforts for a sustainable future. The remote control is made from recyclable plastic and utilises solar energy. To construct the remote control, Samsung innovated a manufacturing process that upcycles plastics from recyclable bottles. The remote control includes 24% recycled contents. 
As the remote control can be recharged with indoor lighting, it can help reduce waste from a projected 99 million AAA batteries used over the course of seven years. Combined, these eco-friendly features used in Samsung's 2021 visual display products are expected to reduce 25,000 tonnes of greenhouse gas emissions. This ultimately helps secure a better and more sustainable future for the planet.
For more information on Samsung Lifestyle TVs, visit here.