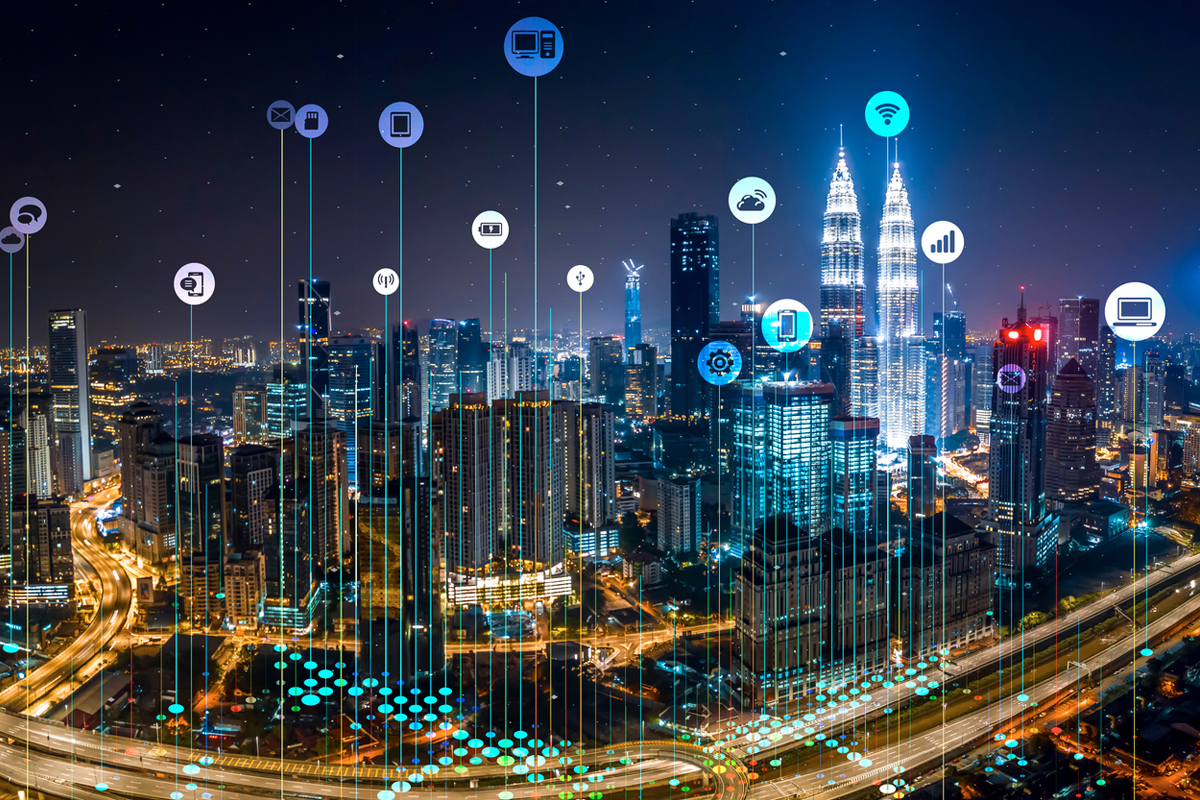 Southeast Asia's sizeable and growing population, steadily expanding economy as well as increasing technological adoption present many unique business opportunities.
The sheer size of the region's population is one of its main draws. Its population totals 655 million, more than North America's or the European Union's. Coupled with its steadily increasing GDP per capita, more businesses are finding it appealing to build a stronger foothold in Southeast Asia.
"The rapid growth of the internet economy in Southeast Asia has also been an encouraging indicator of the region's tech adoption rate. Based on a 2019 report by Google, Temasek and Bain & Co, the internet economy in the region increased nearly 40% to exceed US$100 billion (RM427.8 billion) gross merchandise value for 2019.
"It is projected that the amount will triple in the next five years. The trade tensions between the US and China have also propelled Southeast Asia as an attractive option for more global companies as they reduce their dependence on China and move some of their operations into the region," says Arthur Chan, managing director of entrepreneur support organisation Endeavor Malaysia.
Malaysia stands out among its regional peers, he adds. Firstly, it has good infrastructure, with a robust network of highways and railways that not only connect all the major cities in the country but also provide easy access to international sea ports and airports. This allows businesses to support their operations regionally and internationally with greater ease and efficiency.
Tech Collective, an online resource for technology and start-up news, points out that half of the region's population are young and tech-savvy, ever-ready for new products and innovations. "Tech start-ups in Southeast Asia are all too willing to satisfy this youthful enthusiasm and they are springing up all over the place," it says.
It adds that with this eager audience in place, governments in the region are offering support and providing an ecosystem that is conducive to growth and entrepreneurship with programmes such as Thailand 4.0, Malaysia's active wooing of tech entrepreneurs and Indonesia's government-supported unicorn search.
Companies established in Greater KL that are growing with the tech ecosystem
Overall, governments in the region have been encouraging the growth of tech companies by establishing investor-friendly policies and tax incentives, says Chan. Examples include Malaysia's Pioneer Status, Investment Tax Allowance and the Global Tech Fund (GTF).
The Pioneer Status offers income tax exemption of 70% to 100% of statutory income for five to 10 years while the Investment Tax Allowance provides an allowance of 60% to 100% on capital expenditure such as factory, plant, machinery or other equipment used for approved projects incurred within five to 10 years, explains Chan.
As for GTF, it targets foreign technology companies to set up a centre of excellence to conduct high-value technology innovation/R&D activities leading to the development and commercialisation of market-driven, innovative products/services for the global market as well as contribute to ecosystem development.
InvestKL , is a government body tasked with helping to identify and facilitate high-impact investments, which will contribute to the overall growth of the tech ecosystem in the country.
"Although recruiting and retaining skilled local talent remains a challenge in the region as a whole compared with more developed countries such as the US and parts of Europe, Malaysia's diverse talent pool has put the country in a strong position in this regard. According to the IMD World Talent Ranking 2019 report, Malaysia ranked second within Southeast Asia, behind Singapore," says Chan.
More development is needed, but Malaysian start-ups are good prospective business partners as they are generally more agile, more receptive of new innovative ideas and have a strong understanding of their target customer segment, says Chan.
"With the right business partner, we will be able to strengthen areas in which start-ups may not have as much access versus larger companies such as resources, structure and business connections. If both are able to develop clear objectives and goals of the partnership, they can leverage each other's strength in achieving them in a quicker, more effective and cost-efficient manner," says Chan.