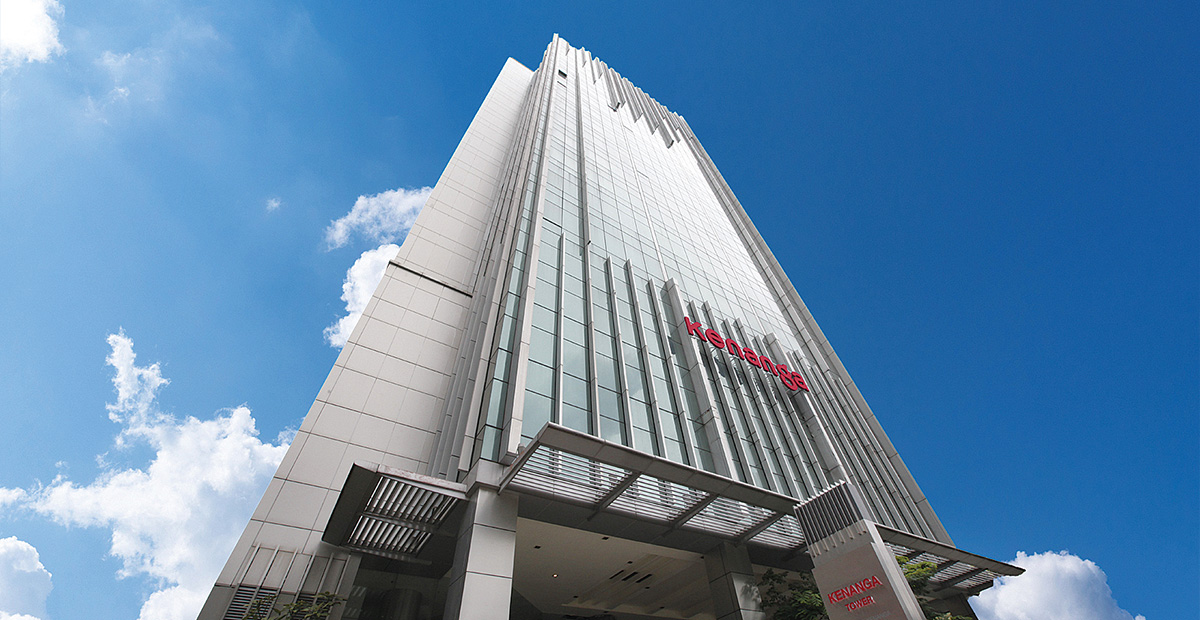 Environmental, social and corporate governance (ESG) constitute the natural progression from social responsibility and triple-bottom-line frameworks that have guided the policies and activities of Kenanga Investment Bank Berhad since its foundation in 1973.
"Five decades of experience have shown us how urgent it is to develop comprehensive ESG practices for our operations, as well as, in supporting investments that are truly sustainable and accountable," says Chuah Sze Phing Head of Group Marketing, Communications and Sustainability. 
"Sustainability is undeniably a complex and broad topic. Our ESG framework - predicated on Sustainable Economic Growth, Environmental Stewardship, Empowering People and Communities, as well as, Good Governance - shapes how we prioritise our resources and is a focal point for the articulation of our ESG goals for the long term.  Enterprise-wide effort is crucial to truly move the needle on ESG. In this respect, we are very lucky to have tremendous all-round support, from Board members to employees on the ground," Chuah adds. 
"A big part of the Kenanga culture is centred on embracing technology and innovation, and this permeates into our ESG efforts as well," Chuah says. Earlier this year, Kenanga sealed an MOU with one of Malaysia's leading solar producers, reNikola, to purchase renewable energy for its operations. "Depending on reNikola's production schedule, we hope to be operating on 100% renewable energy by 2025," Chuah explains.
Like most buildings, Heating, Ventilation and Air-Conditioning (HVAC) makes up the lion's share of energy consumption. To tackle this, Kenanga has operationalised an AI-powered energy saving solution at its premises and is on track to save up to 1 million kWh in the next 12 months. 
"At the end of the day, it is simply about balancing the pursuit of prosperity while making a positive impact on people and the planet," says Chuah.
Leading Kenanga's drive for Responsible Investing, its asset management subsidiary, Kenanga Investors Berhad, has been a member of the Institutional Investors Council Malaysia since 2017, and continues to push the envelope in terms of ESG integration into its products and decision making.  "Our private equity arm is also constantly seeking out investments in start-ups and companies that exhibit a strong ESG agenda.  We are looking at impact investing strategies and ways for us to catalyse businesses that make a positive impact while generating revenue," Chuah says. 
Empowering People and Communities remain top of its agenda, with a strong focus on social enterprises that encourage independence, ownership and the promotion of dignity. Throughout the decade, Kenanga continues its support of Dialogue in the Dark (for the sight impaired) and Silent Teddies (speech/hearing impaired), and in the aftermath of the Covid-19 pandemic, Kenanga launched an online campaign #HumanKIND, raising over 5,000 food & beverage orders for Café Includes, an outlet operated by people with disabilities. 
With over 1,300 employees nationwide, and a hybrid working arrangement that is here to stay, Kenanga Group is working to offer its employees, an integrated digital care solution that combines the support for both physical and mental health. "It's imperative that we take a holistic view on the wellbeing of staff that includes mental health. We want to be able to provide the support our staff need, as we operate in this new norm."
In 2021, the Group also renewed its commitment to promoting Good Governance throughout its operations. "Fraud awareness is a topic close to our hearts," Chuah says. "This year we ran our fifth annual fraud awareness campaign with participation from the Malaysian Anti-Corruption Commission, Bursa Malaysia, the Securities Commission, Bank Negara Malaysia, professional bodies and private sector organisations. It means a lot to us that what began as an internal programme has become an annual industry event."
"The need for change is urgent," Chuah says. "We may not have all the answers yet, but it is an active corporate commitment that we are making, with a willingness to lead change, be it within Kenanga or in the businesses and communities we invest in."