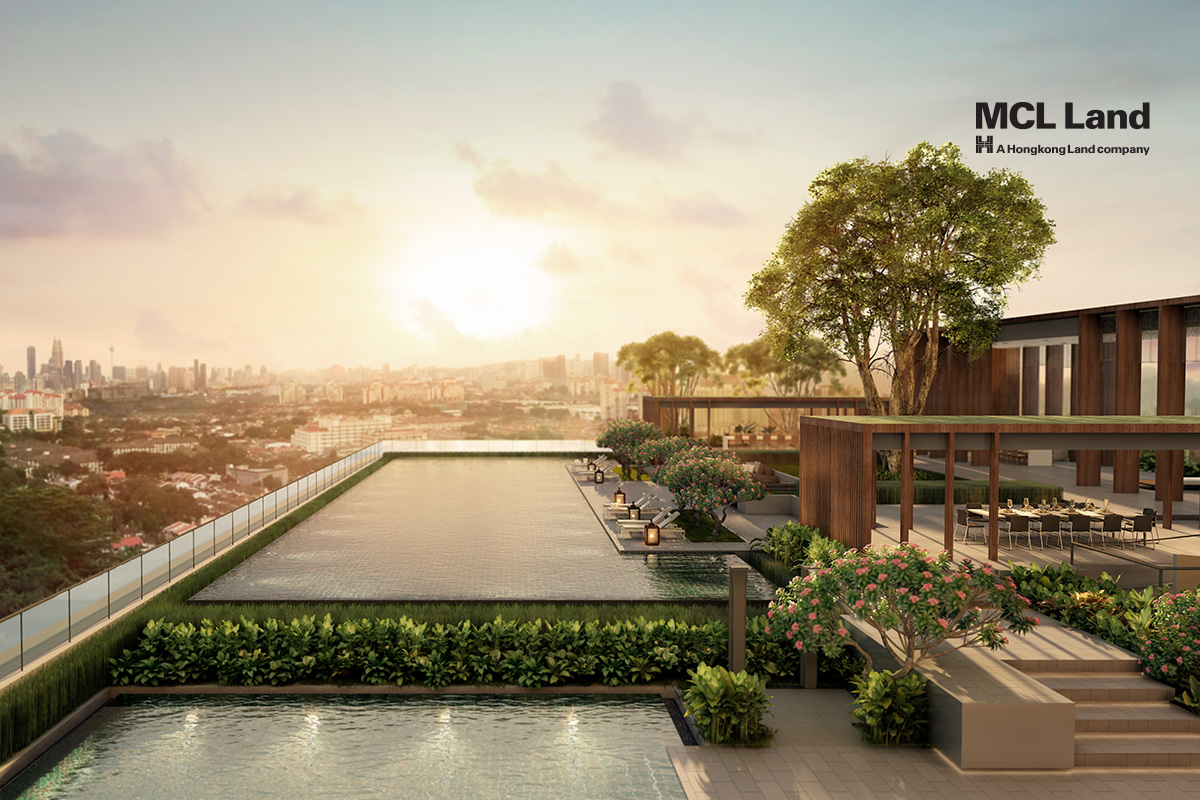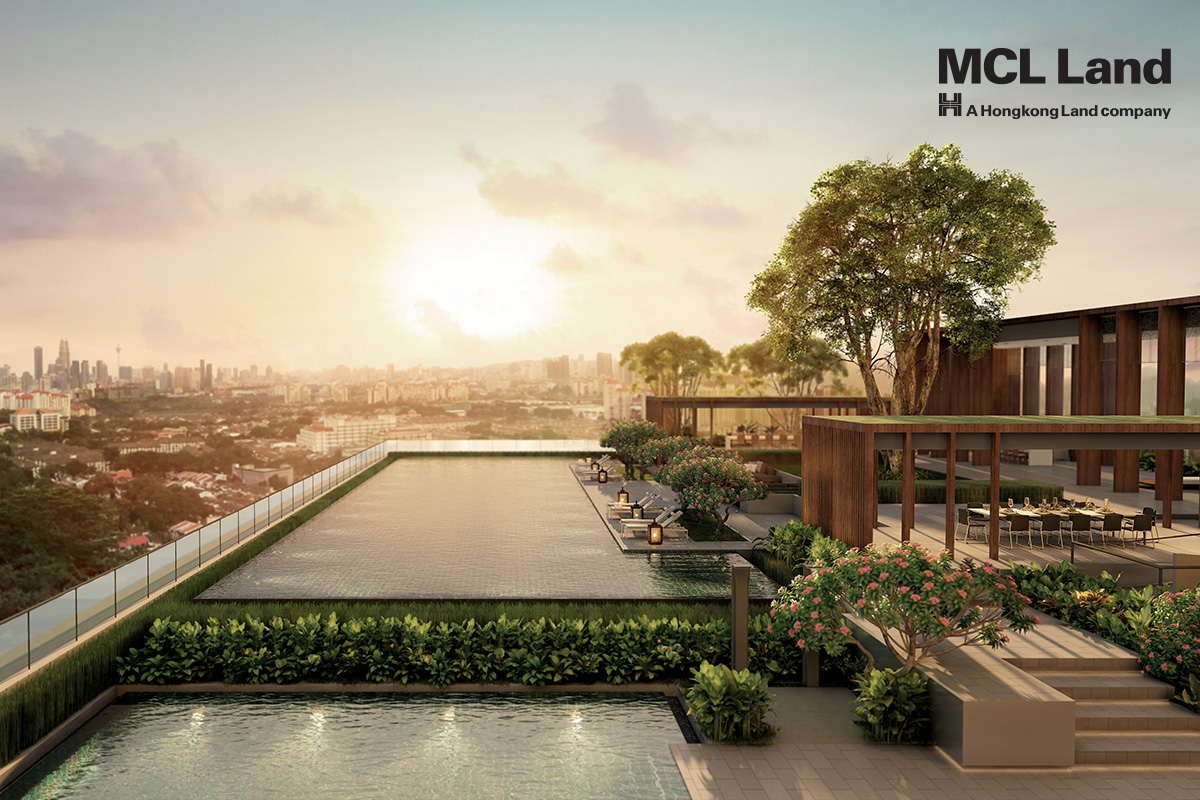 The main facilities deck offer an infinity pool and outdoor pavilions
MCL Land Malaysia's maiden project, Quinn, ushers in a new era of urban dwelling in the heart of Kuala Lumpur.
When it comes to investing in property, it pays dividends to go with a trusted and reliable developer. Experience and a good track record are not only essential to building trust but are also attributes that go a long way in maintaining and enhancing appreciative value in real estate.
MCL Land Malaysia is one such developer that has an impressive and long-standing reputation in the region.  A premium developer with more than 50 years' experience in Singapore and Malaysia, it has amassed an impressive portfolio of diverse projects in both countries.
Wholly-owned by Hongkong Land, a member of the Jardine Matheson Group, MCL Land is an integral part of the group's business portfolio. The multinational conglomerate also owns Cycle & Carriage Mercedes Benz, Mandarin Oriental Hotel Group, Dairy Farm and other principal brands such as Cold Storage, Giant and Guardian. With its strong backing, MCL Land Malaysia is setting its sights on expanding its presence in the Malaysian property market.
Growing from strength to strength
Through joint ventures with IJM Land in the past, the developer has so far completed several notable projects in Kuala Lumpur, including Riana Green East KL and Seri Riana. MCL Land Malaysia is also moving forward with its maiden project, Quinn, earmarked to be the first of many in Wangsa Maju.
MCL Land certainly is familiar with the township. The developer owns Wangsa Walk Mall, and has been managing it since 2010. It is also the largest land bank owner in the township, with more than 24 acres still undeveloped.
As Wangsa Maju continues to be developed, the company sees immense growth opportunities. The construction of access roads such as Duta-Ulu Klang Expressway (DUKE) and Setiawangsa-Pantai Expressway (SPE) are significant catalysts in expanding amenities and infrastructure, adding to the appeal of the area.
All this will continue to drive interest in homes in this mature, self-contained and well-established city suburb. As such, MCL Land's crown jewel project in the area, Quinn, will be the first of many that it has planned for 2022 and beyond in Kuala Lumpur.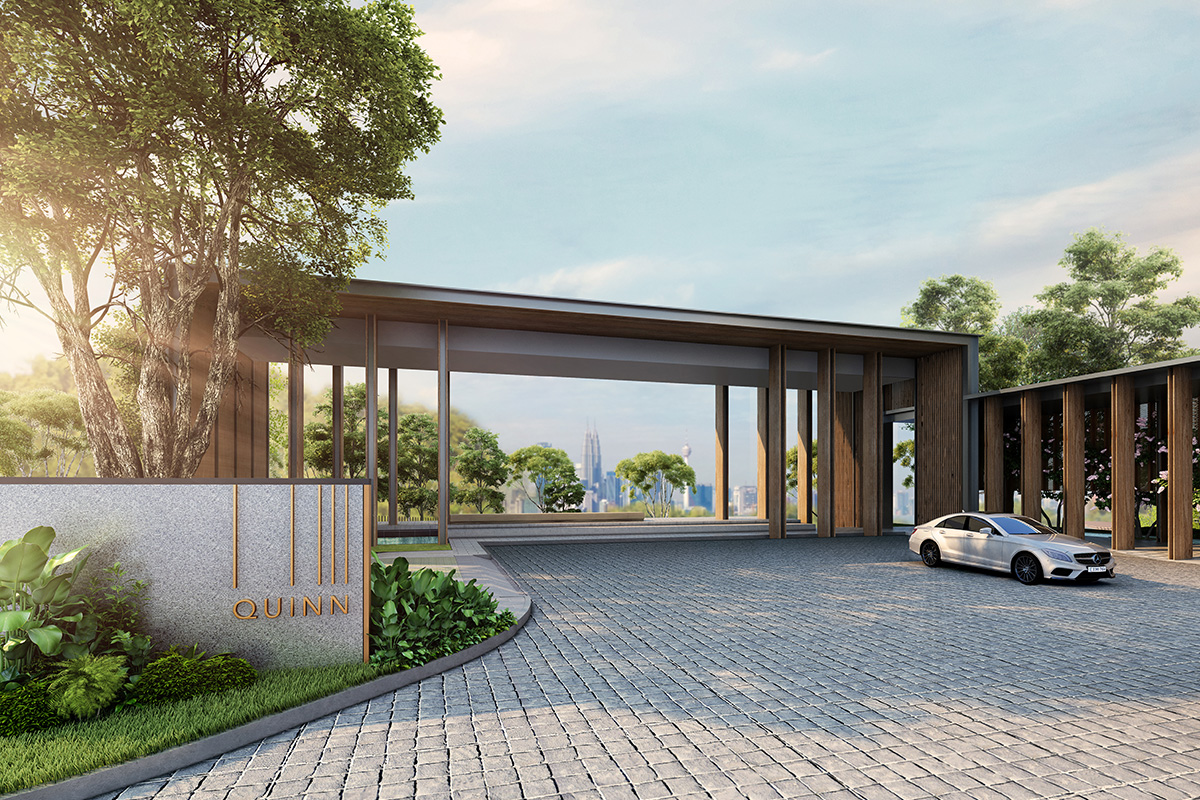 The lush lobby canopy provides a welcoming ambience
Prime location in Wangsa Maju
Quinn is billed as a quintessential masterpiece of new urban living in a stunning 42-storey residential tower. Located in Wangsa Maju, the MCL Land Malaysia project serves as an iconic residential landmark for the township.
A large part of Quinn's appeal is its prime location. Located just 8km from Kuala Lumpur's business district, it is centrally located near conveniences, comforts and attractions. The development is situated in a mature neighbourhood with amenities such as schools and vast F&B choices, and boasts high accessibility to several key areas in the capital city.
A major pull for the township has been its strategic location near Kuala Lumpur City Centre (KLCC) and surrounding established districts such as Setapak, Taman Melawati and Gombak.
One of the largest townships in Kuala Lumpur, Wangsa Maju is home to international schools and world-class healthcare and education facilities such as Tunku Abdul Rahman University College and the Malaysian Institute of Art.
The development also offers a covered pedestrian walkway and covered link bridge to MCL Land's Wangsa Walk Mall, one of the city's most vibrant retail, lifestyle and entertainment spaces.
At its doorstep is the Sri Rampai LRT station, which is just six stops away from KLCC. A short drive also takes you to the CBD, the main financial district of Kuala Lumpur. The development is well-connected to major towns and cities via roads such as Jalan Genting Klang and a network of highways, including DUKE, Middle Ring Road 2 (MRR2), Ampang-Kuala Lumpur Elevated Highway (AKLEH) and Karak Highway. Upon completion, the SPE (DUKE 3) and Sungai Besi-Ulu Kelang Elevated Expressway (SUKE) will enhance connectivity to this thriving city suburb.
The Quinn offers 361 residential units with resort style living
Quality lifestyle
To ensure Quinn meets residents' discerning needs, MCL Land Malaysia is building top-quality lifestyle amenities and facilities. Designed by an award-winning team of Architects 61 Singapore, PTang Interior Hong Kong and Ecoplan Landscape Singapore, the development will feature excellent craftsmanship and design with elements that will enhance its value.
A low-density development, Quinn will have just 361 units boasting a resort-style ambience.
The development will offer three levels of lifestyle facilities, designed to rejuvenate the senses and enhance well-being. Other features of the property include an infinity pool as well as co-working spaces. The latter is proof of MCL Land's forward-thinking approach, as many of us today are adjusting to working from home. The property will also offer a sky gym located on the roof top, overlooking the city skyline.
Each unit in Quinn offers expansive and unhindered views of either KLCC or the Klang Gates Quartz Ridge. A unique selling point of the property is its ability to merge city living with a suburban home.
The design of the living space offers a calm and relaxing ambience accentuated by natural lighting. Each layout of the abode has open areas with the natural materials and vertical lines of a modern resort setting.
Quinn units are priced from RM480,000, which is a value proposition, in the light of the ongoing Home Ownership Campaign. The development comprises 1- to 4-bedrooms layouts with sizes ranging from 538 to 1,070 sq ft. Each unit comes with partially finished and branded fittings.
For more information about Quinn, visit www.quinn.com.my or call MCL Land Malaysia at 1800 88 0088 to schedule an appointment for show unit viewing at the Quinn Sales Gallery.