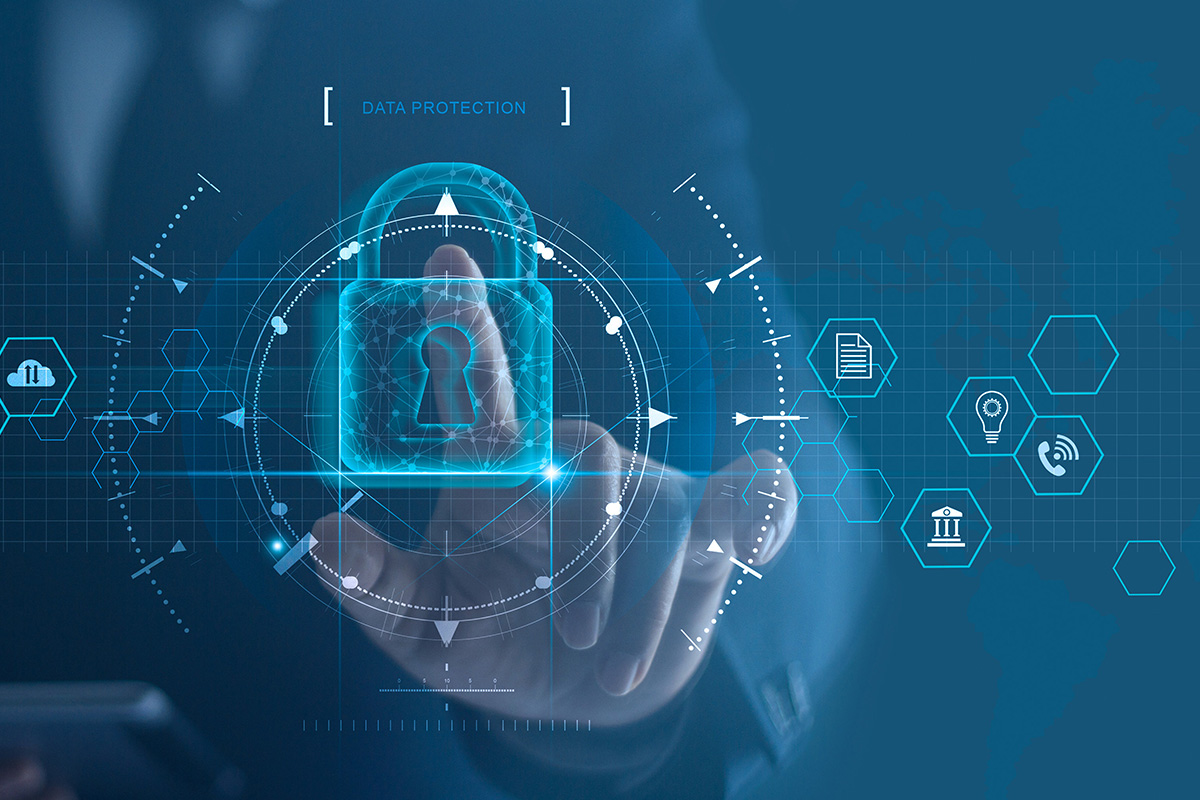 With advancements in technology, smart devices and the Internet of Things (IoT), the world today is more connected than ever. Our reliance on technology has made computers and smartphones indispensable parts of our lives. But the convenience they offer also comes with threats, which is why protecting our data from theft and damage is of the utmost importance.
Cybersecurity helps shield consumers from cyberattacks that breach sensitive data such as personally identifiable information and protected health information. It also serves to protect us from theft of personal information, wealth and finance and intellectual property data, as well as governmental and industry information systems.
According to a report by Check Point Research, there was a 50% year-on-year increase in cyberattacks in 2021. This was largely exacerbated by the global workforce shifting towards remote working, making them more susceptible to malicious activities and attacks. The report claims that on average, 30,000 websites are hacked every day.
With our increased dependence on technology, cyberattacks can be a debilitating experience, especially when it involves issues such as wealth, banking and finance. With the rise of digital banking and a cashless society, most financial transactions today are done online, which requires extensive protection from cyberattacks such as malware and ransomware.
Celcom Business understands the importance of cybersecurity, which is why it has ensured that organisations are always a step ahead of threats and prepared for any situation to better safeguard their business. By taking a preventive approach instead of a reactive one, Celcom Business' cybersecurity solutions will help organisations defend and protect themselves against cyberattacks around the clock.
Protecting your business
No one is safe from cyberattacks. By collaborating with world leaders in cybersecurity such as Telefónica Tech, MobileIron Inc and Zimperium Inc, Celcom Business provides an extensive range of cybersecurity services and solutions to protect businesses and organisations both big and small. With its comprehensive corporate network infrastructure encompassing cloud, IoT and cybersecurity solutions, Celcom helps shield and defend organisations' computers, smartphones and digital assets against these digital risks.
Celcom Business' Digital Risk Protection is a holistic approach in monitoring and protecting an organisation's digital footprint, including its brand and reputation, while the Vulnerability Risk Management suite of services offers persistent pentesting (penetration testing) and monitoring, providing complete visibility of vulnerabilities so that corrective and preventive measures can be taken. Additionally, Celcom Business' round-the-clock cyber operations team is always at the ready 24/7 to protect businesses and their important assets.
Armed with state-of-the-art cybersecurity software and tools, Celcom Business' highly qualified and certified technical team monitors data sources and identifies threats against your organisation's digital footprint. Covering the entire lifecycle of cyber threats, the team monitors the open web, deep web and dark web relating to search references and mentions of your organisation's assets.
Through this preventive approach, Celcom Business is able to identify and remediate threats in your organisation's system through a combination of 24/7 automated scanning with persistent and manual pentesting. This allows Celcom to provide companies with enhanced detection as well as actionable alerts, including browser and network blocking services to resolve any cyberattack before it happens.
With added tech and administrative support, Celcom Business also provides access to its web portal and essential cybersecurity tools so that your organisation's IT team can keep an eye on the threats themselves for greater control and additional peace of mind.
Enhanced device protection
In today's fast-paced digitally connected environment, businesses and organisations have embraced mobility in order to stay competitive. However, the increased usage of and reliance on mobile technology has also exposed organisations to the dangers of cyberattacks.
Celcom Business' Cyber Guard Device helps safeguard connected phones, tablets and smart devices through a wide variety of device security and management solutions. Utilising machine learning, it helps defend businesses on device, network, application and phishing levels. Unlike traditional mobile anti-virus, Cyber Guard Device is able to keep up with constantly evolving mobile attacks. Through its three-level approach to cybersecurity, Cyber Guard Device detects risky configurations, phishing and OS exploits at the device levels. To protect the network, the system monitors suspicious behaviour and activities such as Man-in-the-Middle attacks and bad WiFi spoofing. It also protects applications against malware and leaky applications.
Fully customisable in accordance to your needs and adaptable to a wide variety of operating systems including Apple iOS, macOS, Google Android and Windows 10, the Cyber Guard Device is fast and easy to deploy. Additionally, the Cyber Guard Device Standard, Advanced, Pro and Max service also provides remote admin access to manually control devices and implement security measures for greater monitoring, security and privacy.
Safeguarding the digital future
With digitalisation a critical aspect for growth and advancement in today's competitive business environment, it is prudent for enterprises, companies and institutions to protect themselves against digital risks and threats. Cyberattacks not only affect businesses and operations but also cause permanent damage, rendering vital information, data and assets inaccessible forever.
With cyber criminals targeting computer information systems, infrastructures, and personal and company devices to steal, alter or destroy data, an effective cybersecurity protection strategy is critical to mitigate these digital risks. With Celcom Business' cybersecurity solutions such as Digital Risk Protection, Vulnerability Risk Management and Cyber Guard Device, organisations are provided with a strategic defence as well as situational awareness to anticipate these threats against their digital assets.
Celcom Business' range of cybersecurity solutions helps prevent potential cyberattacks, such as data theft, malware and ransomware. This not only reduces financial and reputational losses in organisations, but also leaves owners and stakeholders with peace of mind, allowing them to focus on growing their business, knowing that their digital assets and vital data and information are safeguarded and protected at all times.
To find out more about Celcom Business' range of cybersecurity solutions, visit https://business.celcom.com.my/