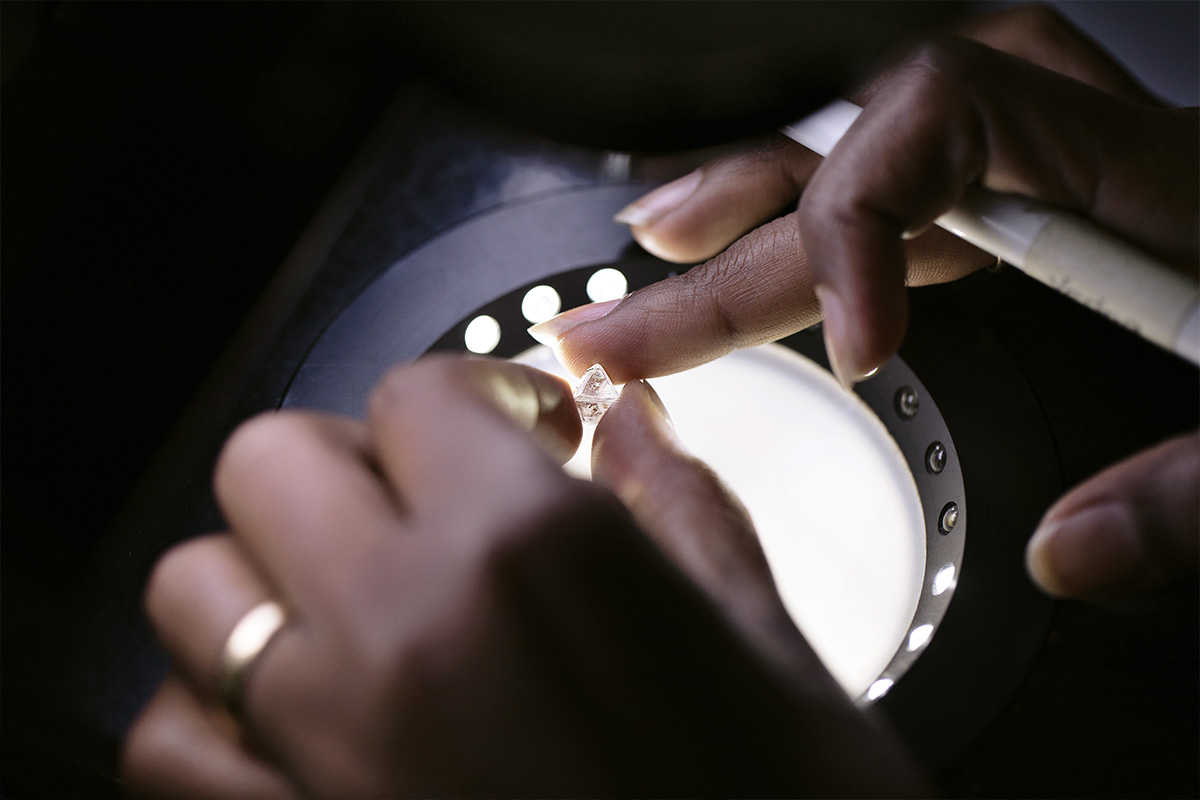 Preeminent New York jewellery house Tiffany & Co cements its leadership in diamond traceability by graciously and generously sharing the full craftsmanship journey of its individually registered, newly sourced precious stones, from the very mine and region in which each stone was obtained right to where it is set in jewellery, marking a first in global industry standards
The name Tiffany & Co needs no introduction. After all, anyone who is remotely interested in worldly matters would undoubtedly have heard of the celebrated 184-year-old American jewellery company that has long embedded itself in the core consciousness of contemporary society. Who can forget, for instance, the iconic opening scene of the classic Hollywood film Breakfast at Tiffany's, which featured Audrey Hepburn as sylph-like protagonist Holly Golightly staring wistfully into the Fifth Avenue window display? 
Today, with over 14,000 employees, including 5,000 skilled artisans who cut gemstones and craft jewellery in the company's workshops, Tiffany & Co continues to set the standards when it comes to precious jewellery of unmatched beauty and quality. And in this day and age where provenance plays an equal if not greater role to mere aesthetics and desirability, Tiffany & Co's emphasis on always raising the bar in its already superlative standards must be applauded. 
Last October, Tiffany & Co embarked on making diamond traceability even more transparent than before. What this means is that clients may now be privy to the full craftsmanship journey of the diamonds they buy. Tiffany & Co now individually registers each newly sourced precious stone measuring 0.18 carats or larger, as well as discloses knowledge on where each stone is crafted and then set in jewellery. This information will also be made available to sales professionals and printed on the accompanying Tiffany Diamond Certificate.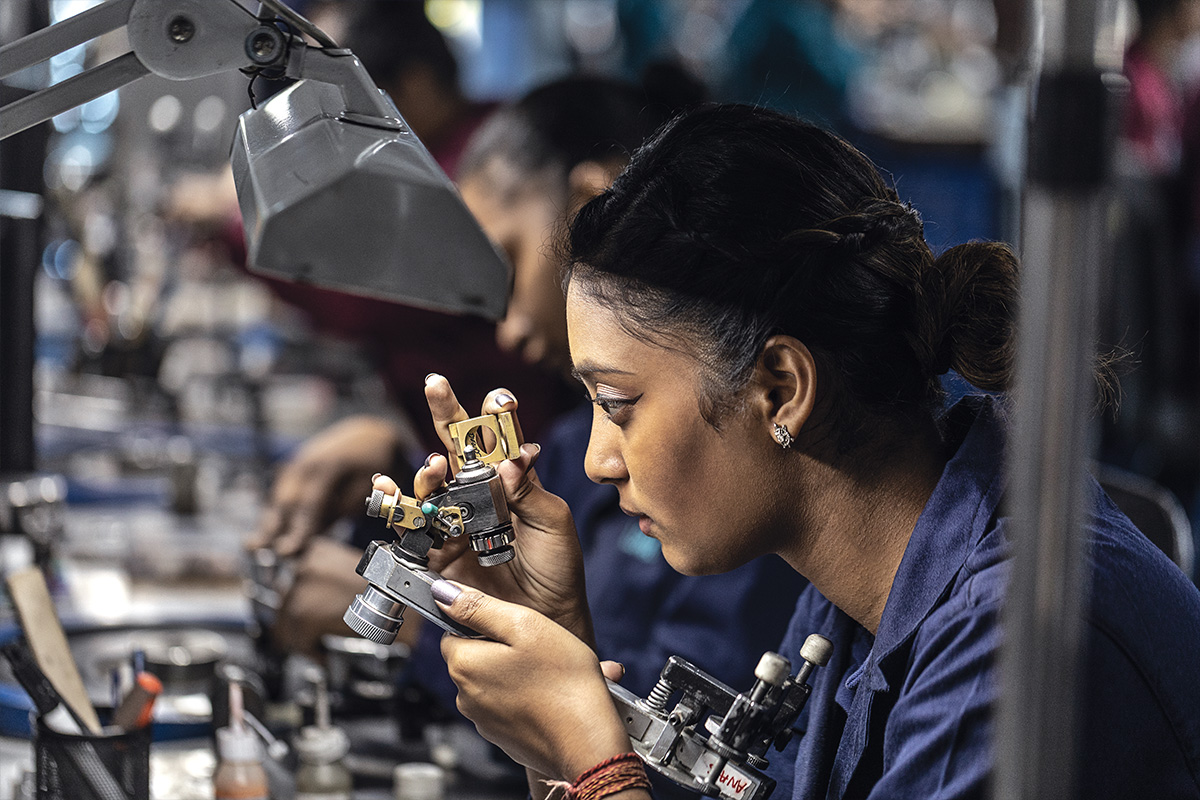 An expert at the Tiffany diamond workshop in Mauritius examines a stone through a loupe
This unprecedented step marks an industry first, following the 2019 announcement that Tiffany & Co will be the first luxury jeweller in the world to do so. This enables customers to make conscious and informed purchases based on the company's full transparency and commitment to exacting standards in each step of its diamond supply chain.
From here on, customers will be able to know everything about the newly sourced diamonds they wish to purchase — from the country and even region of the stone's origin to where it was mined, cut, polished and graded as well as to where it was set in jewellery. From raw material to work of art, customers can rest assured that their purchases play a part in the well-being of people and the planet. 
What also sets Tiffany & Co apart from other global luxury jewellers is the fact that it owns and operates five of its own diamond polishing workshops around the world. It is here — in the diamond-polishing workshops of Belgium, Mauritius, Botswana, Vietnam and Cambodia — that the magic first happens as scores of artisans employ their skill and talent to ensure every single Tiffany diamond is perfectly cut to optimise its natural brilliance, dispersion and scintillation. These workshops work in tandem with the Tiffany Gemological Laboratory in New York and five other jewellery manufacturing workshops in North America. 
As Tiffany & Co's chief sustainability officer Anisa Kamadoli Costa points out, "We advance our commitment to diamond traceability one step further. Our customers deserve to know that a Tiffany diamond was sourced with the highest standards, not only in quality but also in social and environmental responsibility. We believe that diamond traceability is the best means to ensure both."